Need clubbing outfit ideas? Try a silver leather mini skirt with a shiny design for an elegant look. Style it with a green strapless top and silver earrings. I have personally tried this outfit and believe me it was amazing. For a party vibe, go for a dark blue denim mini skirt with a green cotton cowl-neck top. Add a yellow gold bracelet with gemstones. Feeling chic? Wear a multicolored, patterned jacket with black leather trousers. Complete the look with yellow gold earrings. Stay warm with the jacket's full closure. Checkout our top 26 Clubbing Outfits, for your next weekends. Must try some of our hand picked collections for you, we are sure you will like it:
Checked Jackets with Black Leather Trousers and a Gold Earrings-Trendy outfit suggestions for girls hitting the club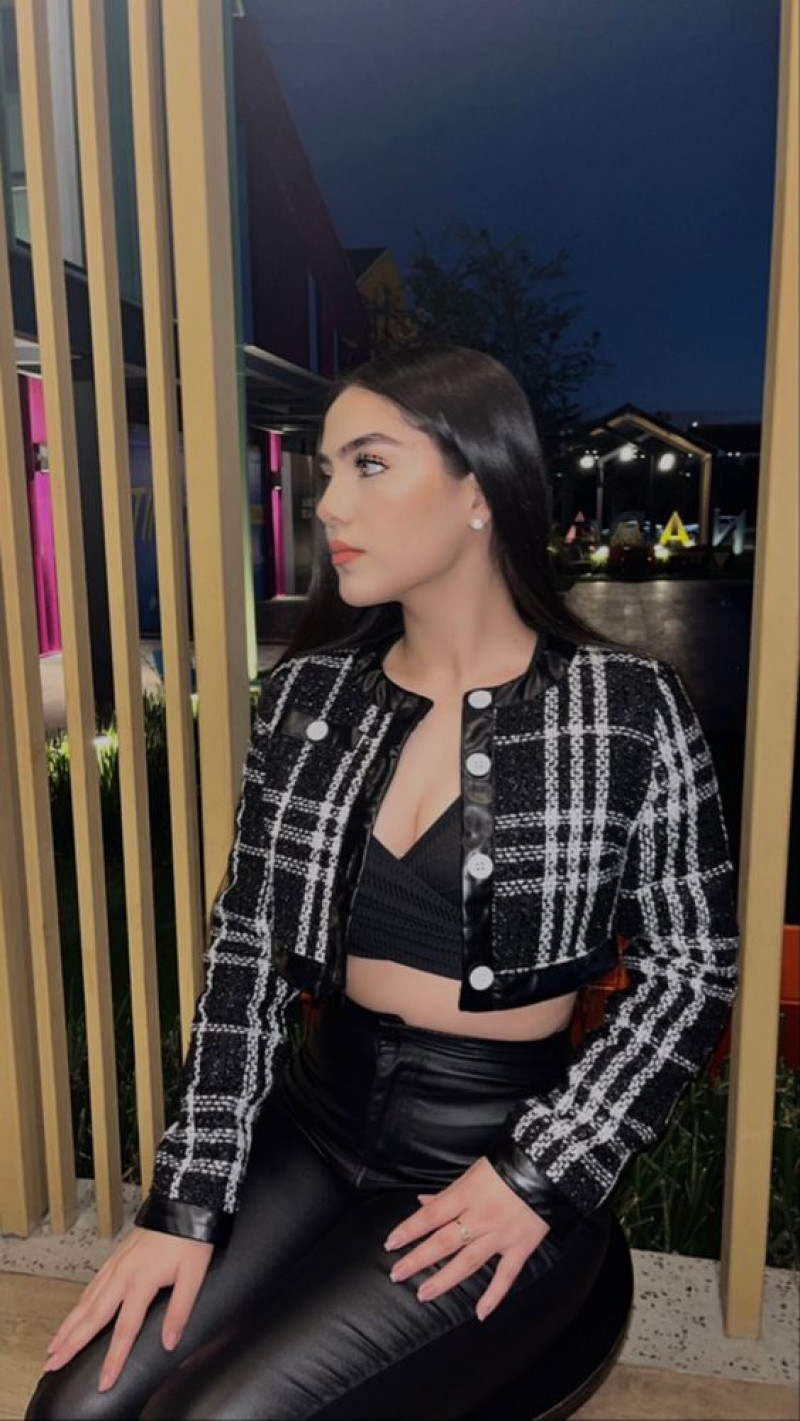 Styling a black and white jacket with black leather trousers. Match it with yellow earrings to make it look more classy.
Red Leather Mini Skirts with Black Leather Crop Tops- lovely one!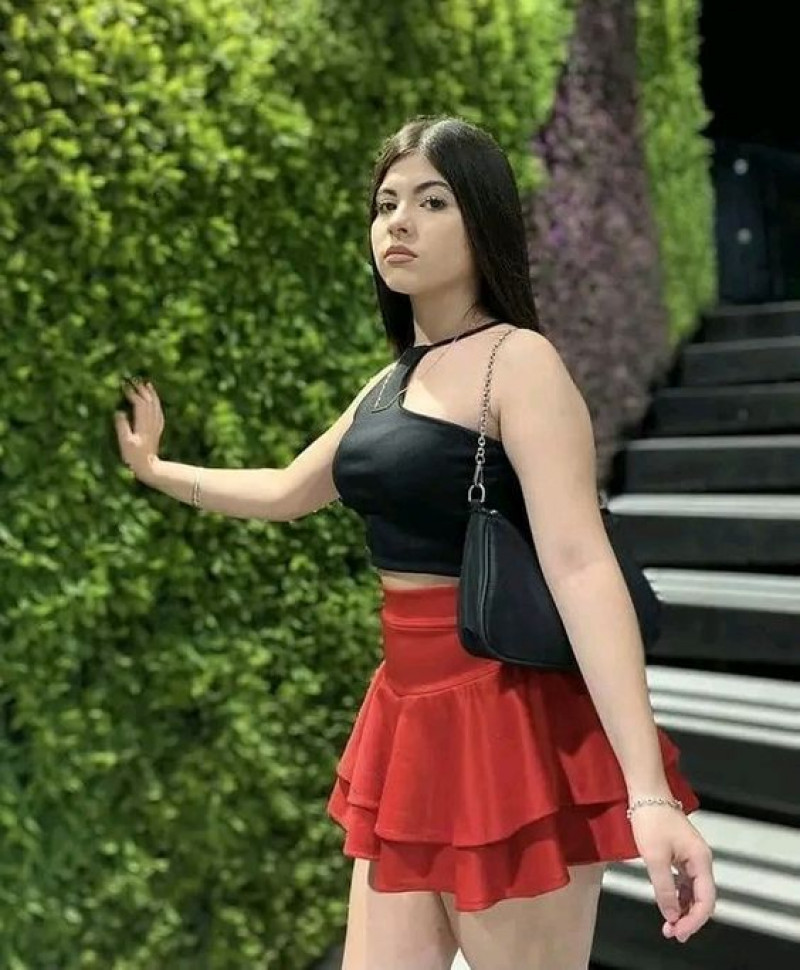 Rock the night away in an elegant red mini leather skirt paired with a plain black long strap bag. Keep it with a black leather spaghetti strap crop top featuring full closure and no belt for that perfect look.
Chic and glamorous clubbing outfit inspirations for girls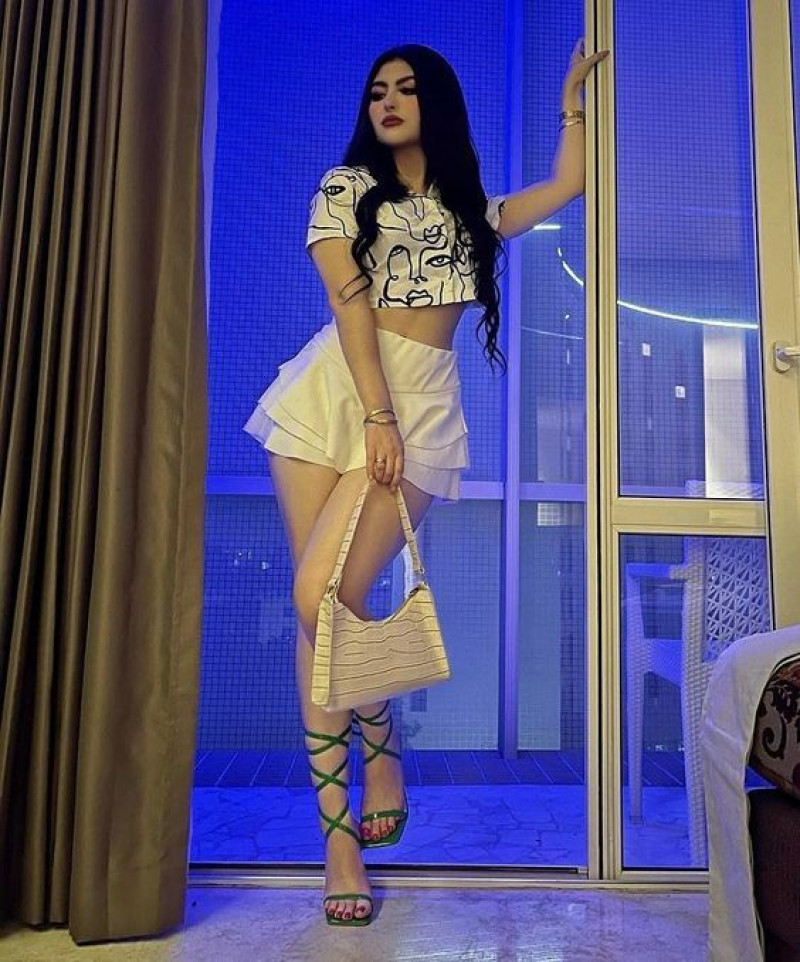 Matching the yellow sweat pants with a pair of beige hobo bags and dark blue formal sandals. For the green knitwear top, opt for open feet sandals or sneakers. The steel watch with a brown strap adds a touch of sophistication to any look.
Dark Blue Suit Jackets with black crop top and a mini skirt-Perfect for a Night Out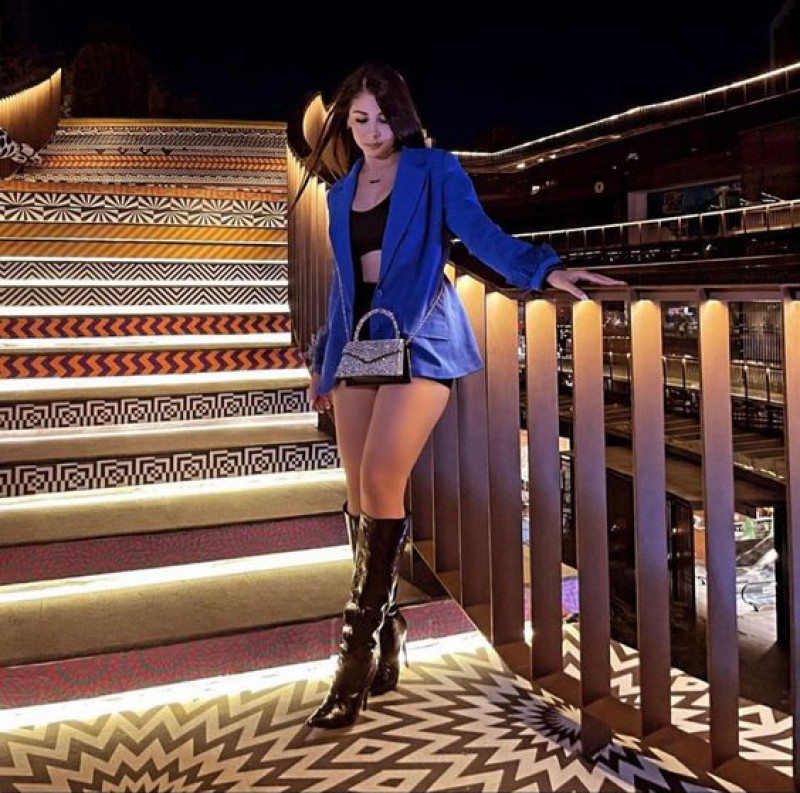 Style a dark blue or navy suit jacket or tuxedo with some stylish golden ankle boots. Complete the outfit with a black leather clutch or wristlet for a chic touch. Perfect for any adult looking to make a statement at their next formal event.
Shiny Outfit with black Jackets and a Shining Top Handle Bags!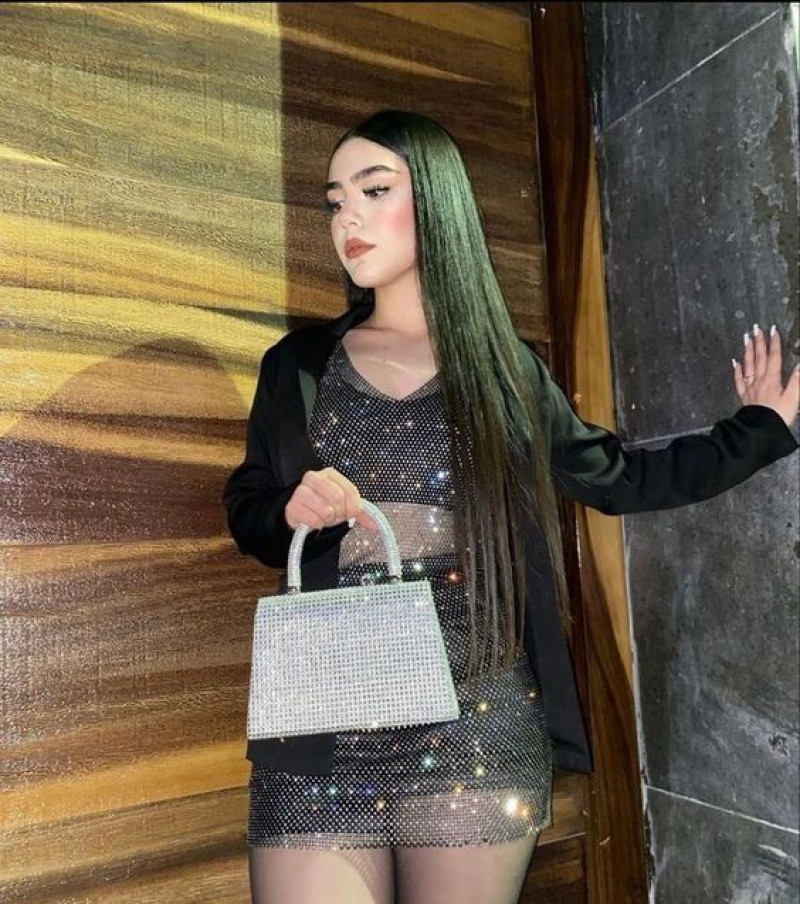 The jackets have a shiny design and come in dark blue and navy colors, with a middle length and full closure using buttons. The top handle bags are multicolored with a checked pattern and made of textile material, perfect for adding some fun to any outfit.
Get the Perfect Look with Elegant Silver shining Crop Top and Pleated Pink Mini Skirt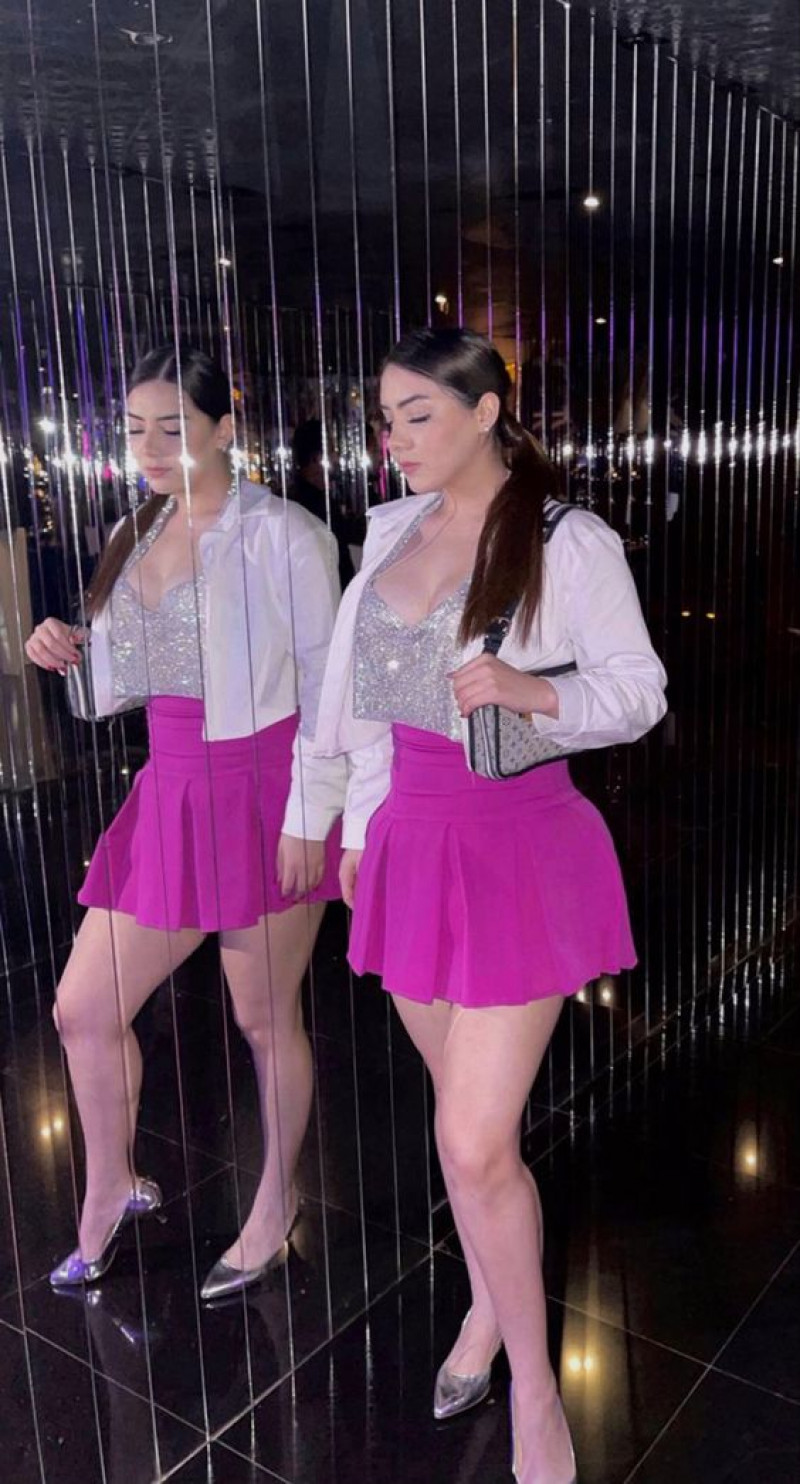 This elegant silver crop top with long sleeves and a low cut neckline features a shiny design and full button closure. Do try with a pink pleated mini skirt made of cotton for a look and complete the outfit with either pink leather pumps or ballerinas depending on your preference. Don't forget to accessorize with some jewelry to add some sparkle to your look!
Unleash Your Inner Sophistication with These Elegant Black Formal Trousers and Shiny Silver Shoulder Strap Upper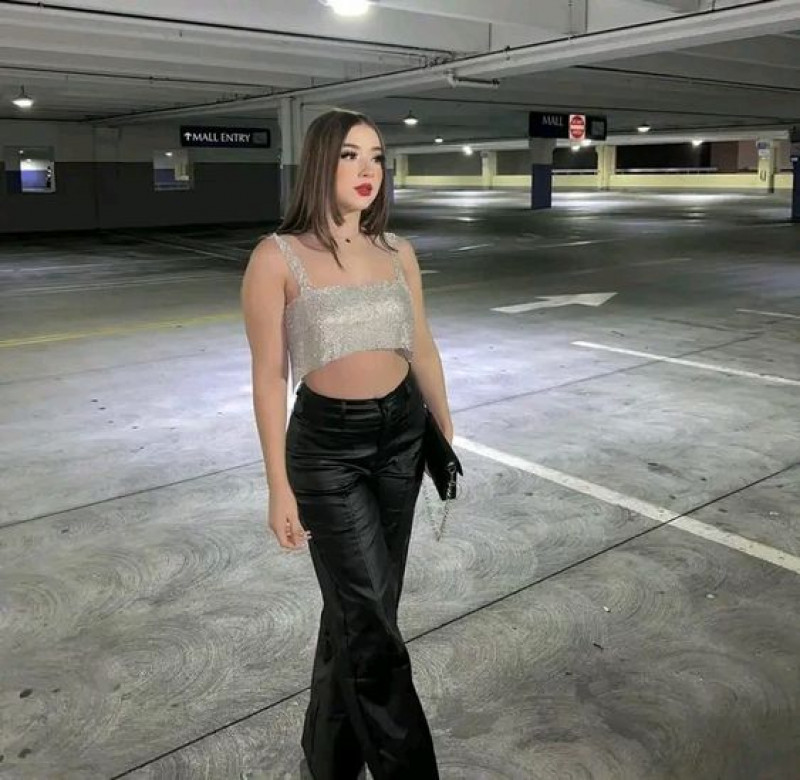 These black formal trousers are perfect for an elegant look, with a low rise and plain design that will pair well with any upper. The silver shoulder straps and shiny square neckline on this upper add some serious glam to your outfit.
Green Midi Outfit with silver handbag and a black heels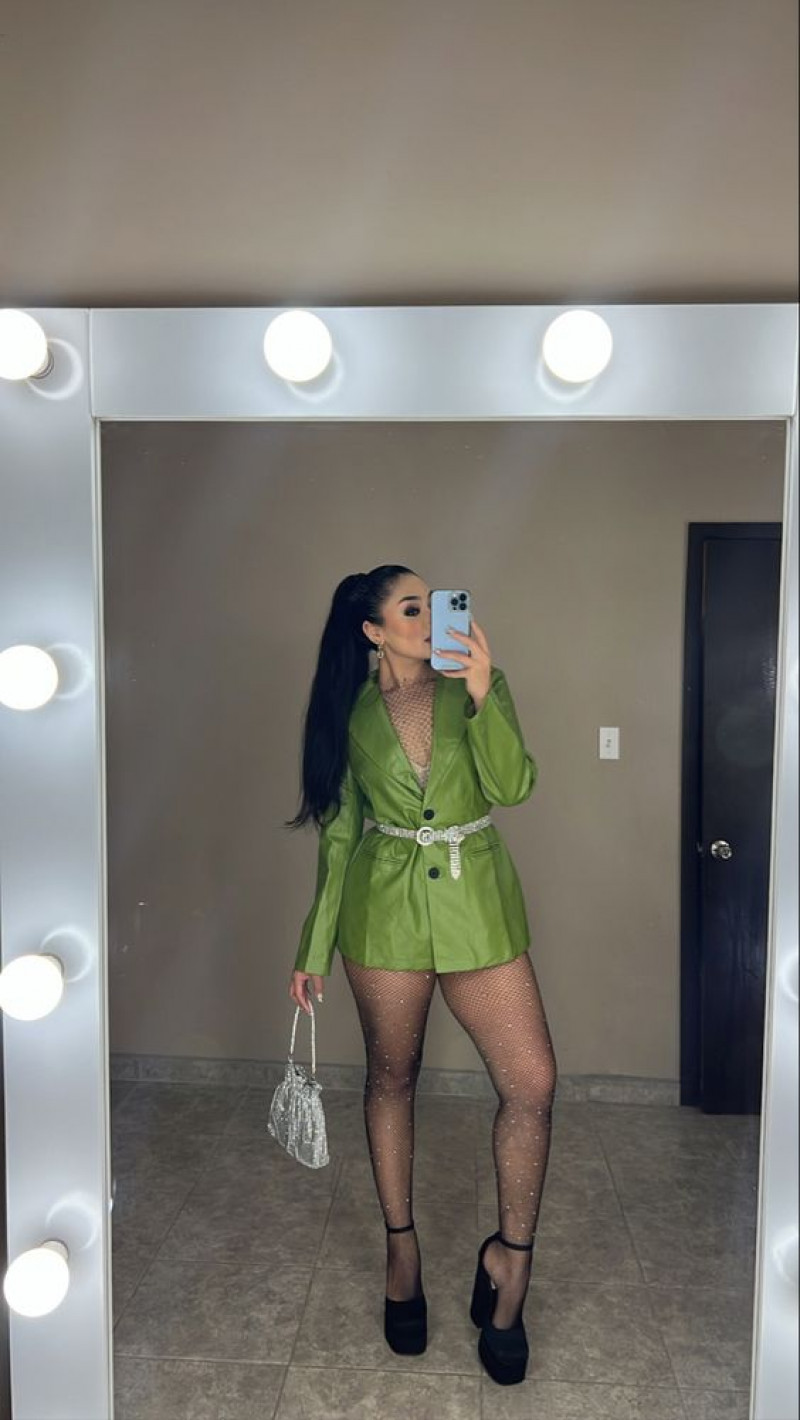 Green short overalls with a plain top and accessorize with a grey patterned top handle bag. Complete the look with black chunky pumps for an elegant touch. Don't forget to wear a belt to cinch your waist and show off your figure!
Pink Lace Crop Jacket and a Shorts with Silver Sandals - Plus the Perfect Sunglasses!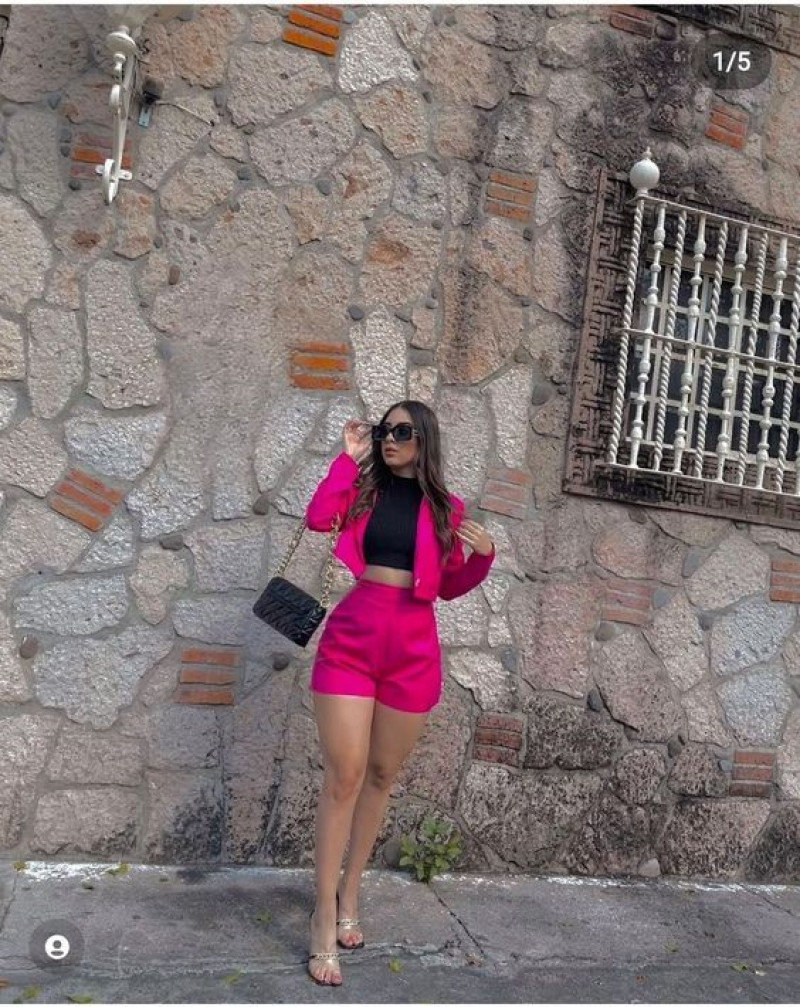 This outfit features a pink lace crop top with short sleeves and full closure, paired with mid-rise cotton shorts in the same color. The silver leather leather sandals and sunglasses add a touch of glam to the overall look.
Black Turtleneck Top with leather shorts styled with baby pink blazer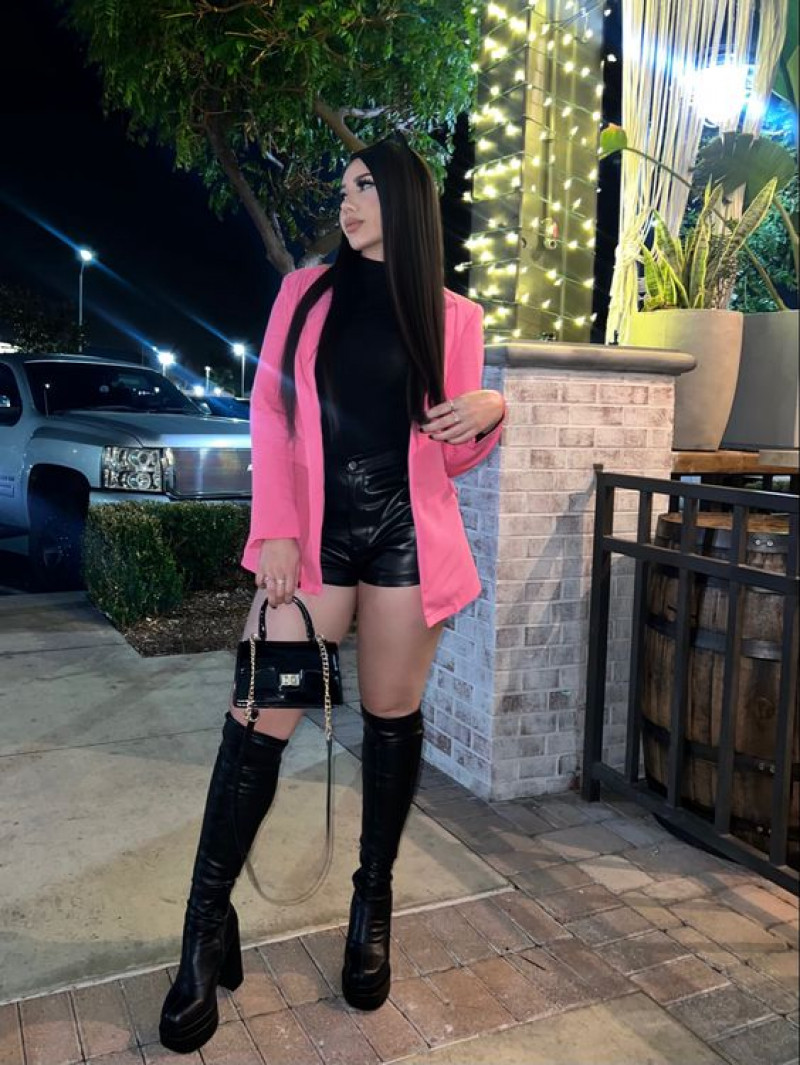 I love this outfit with pink jacket with black formal shorts and a black tutleneck Top. Add a multicolor leather top handle bag for a pop of color.
Black leather hotpants and a plain black off-shoulder Fur Top. Style it with silver stiletto sandals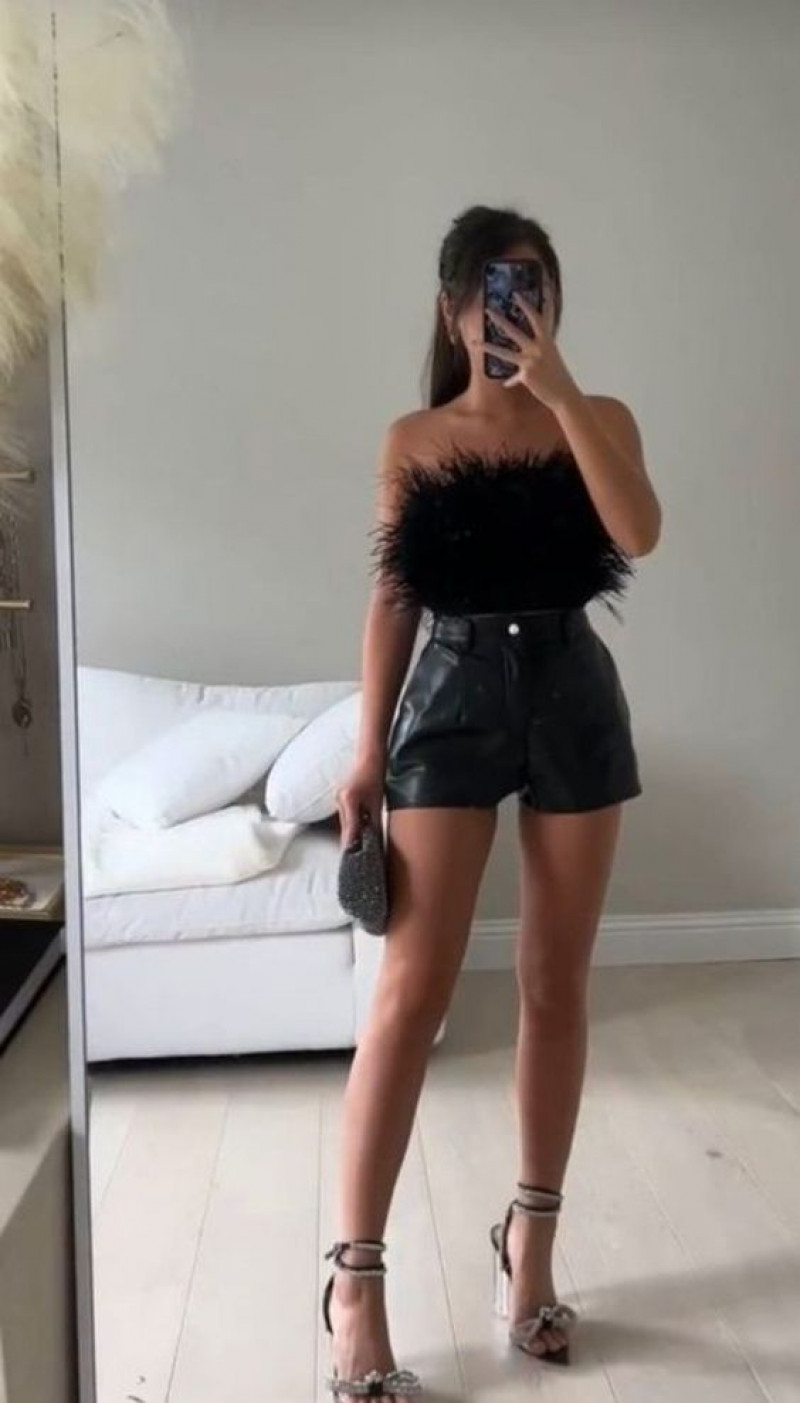 Black leather hotpants with a plain strapless off-shoulder black cotton sweater and complete the outfit with elegant silver stiletto formal sandals and a grey melange leather top handle bag.
Elegant Pink Synthetic Short Winter Jackets with Black Crop Top and a shorts-Stylish clubbing ensemble options for girls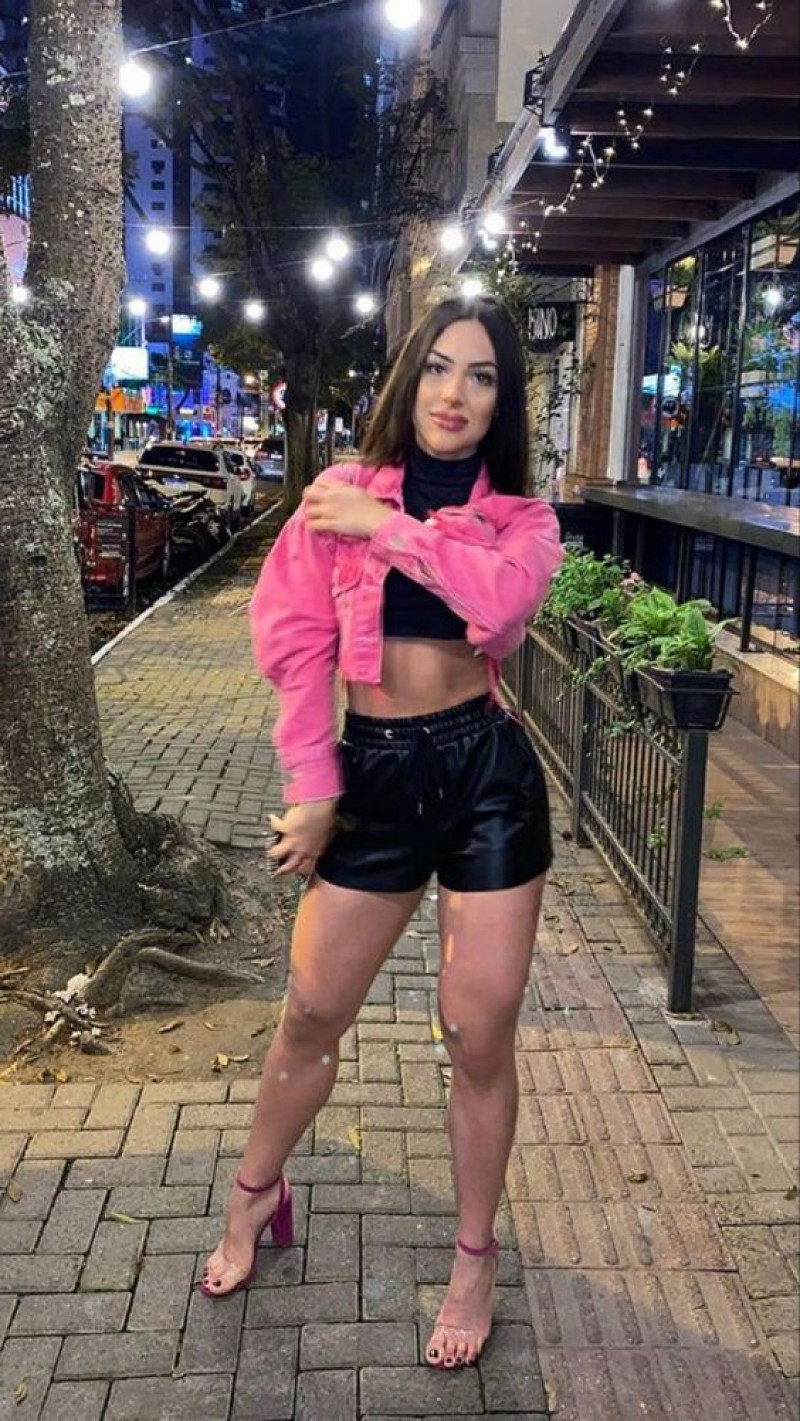 These elegant short pink winter jackets with a synthetic material and full zipper closure are perfect for women. They have a plain design and single-breasted lining. Pair them with black leather sportswear shorts featuring a low rise and a plain design, along with chunky heel shape pink leather sandals that have an open feet style to complete the look. Accessorize with silver hoop earrings and a black crossbody bag.
White Cotton Trousers with Shiny Lace Crop Top-Sassy and trendy clubbing outfits for girls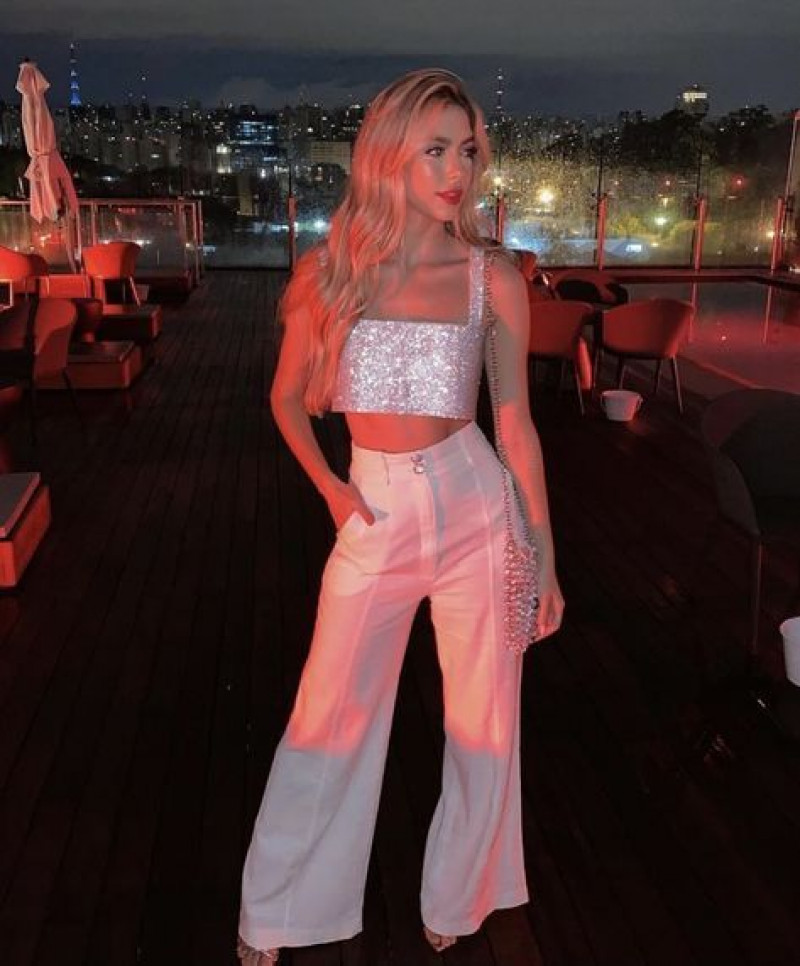 These elegant pink suit trousers for adults are made from cotton and have a wide leg fit, high rise. The accompanying sleeveless crop top features a square neckline, lace material and shiny design with no closure or belt.
On-point clubbing attire suggestions for girls-White shirt with green leather skirt and Green Stiletto Sandals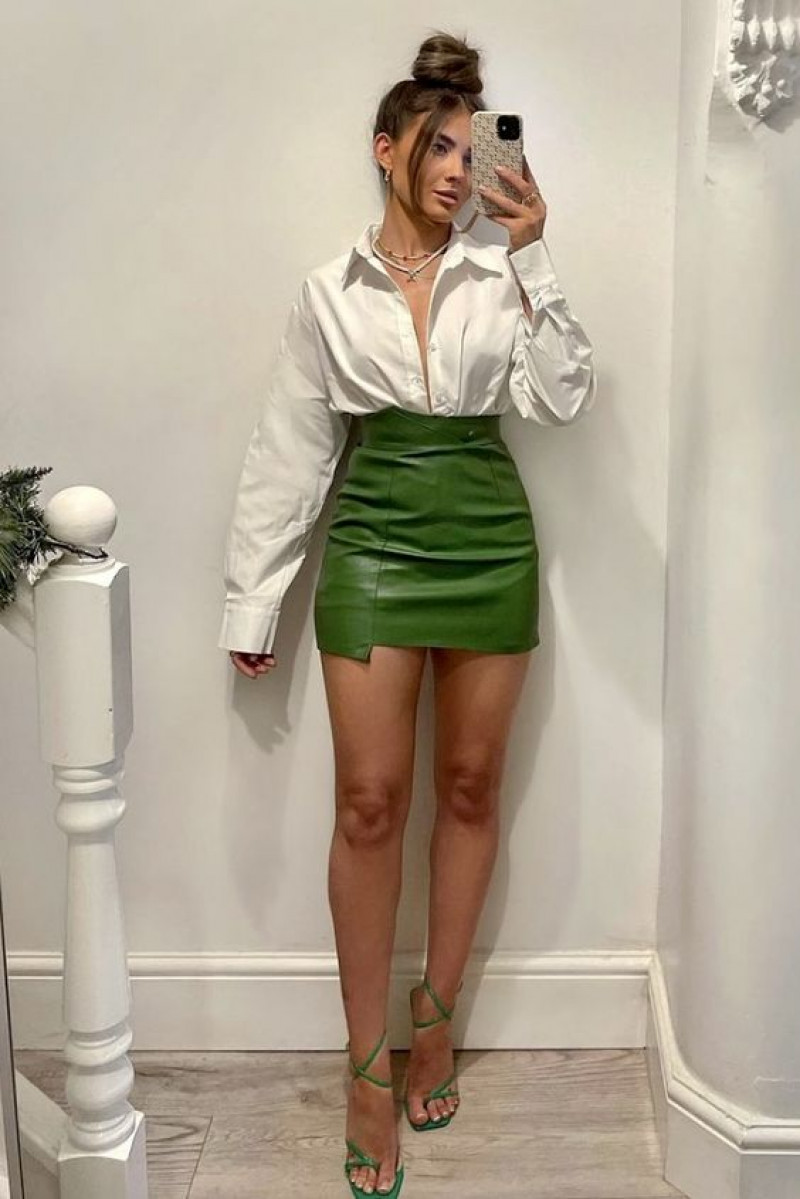 For an elegant and chic look, pair a white silk collar dress with long sleeves and full closure buttons. Add a touch of color with a green cotton high-rise pencil skirt and complete the outfit with pink stiletto formal sandals. Accessorize with a simple yellow gold metal necklace without gemstones for a sophisticated finish.
Black Leather Mini Skirts with One shoulder shiny Crop Top and a Strap Bags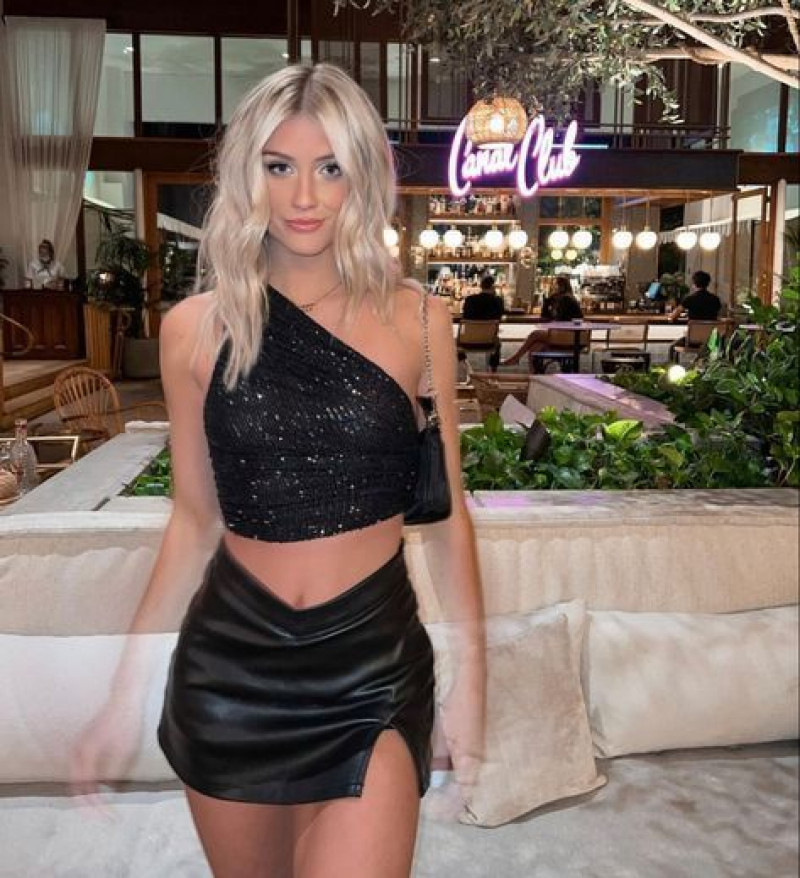 The black leather mini skirt and plain long strap bag perfectly match the elegant style, while the one-shoulder crop top with a shiny lace material adds a touch of glam. The yellow gold metal necklace without gemstones completes the look with its simple pattern. I personally tired this one.
Stylish Brown Full sleeves Top with Mini Black Leather Skirts and High Boots for the Fashion-Forward Woman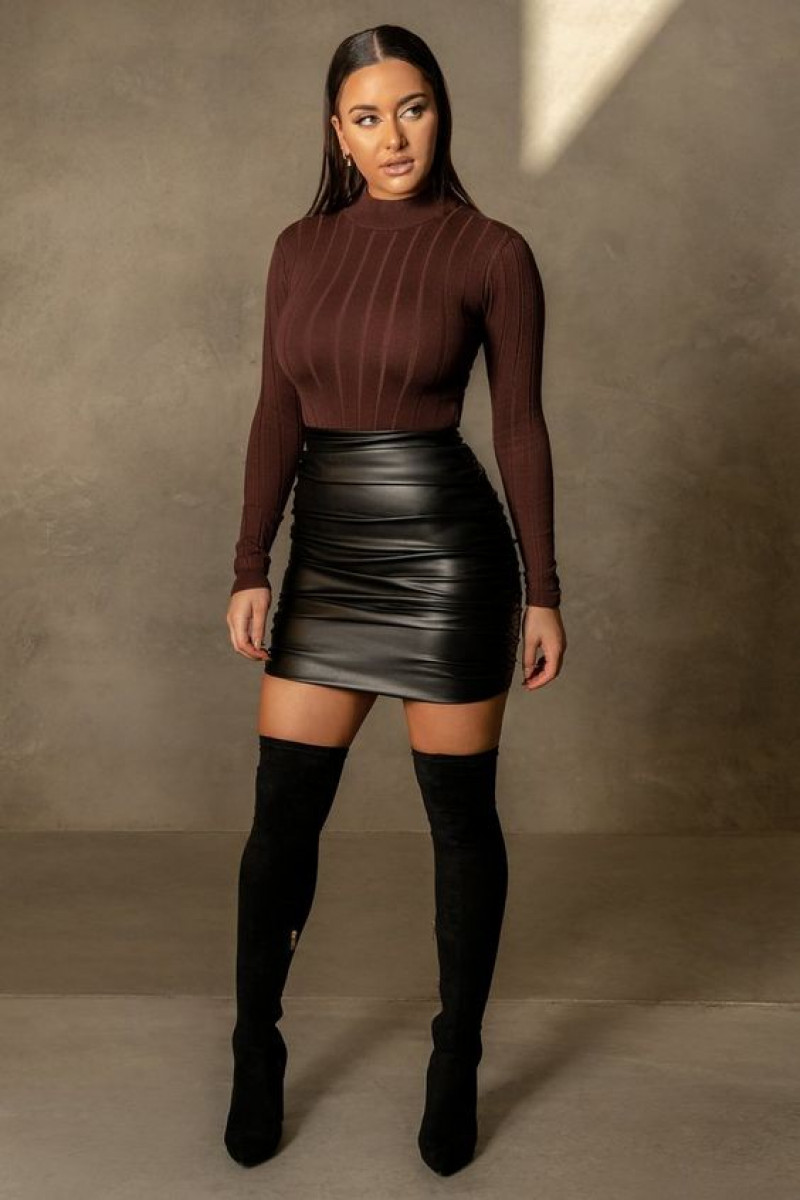 To look , sexy a brown patterned crop top with a turtleneck and long sleeves, along with a black leather mini skirt and high rise ladies boots in nubuck material. The chunky heel adds comfort while keeping the style elegant.
Upgrade Your Style with White Shirts and a Black Leather Skirt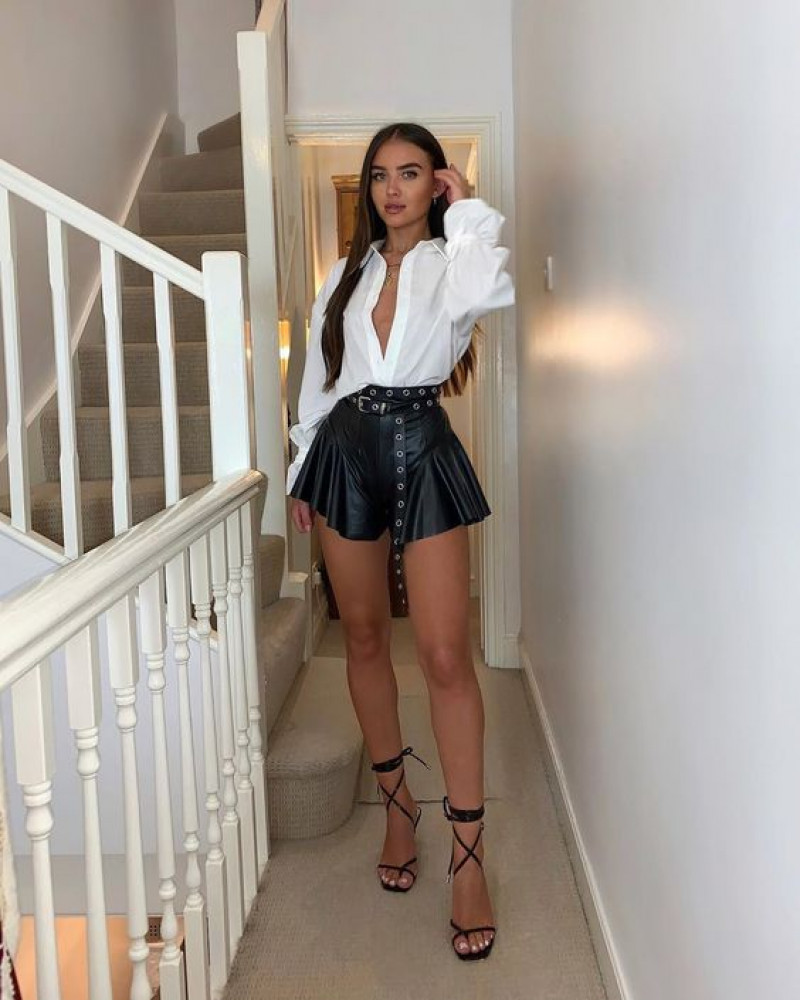 This elegant white cotton shirt with a shorted cut and collar neckline, featuring long sleeves and partial button closure, pairs perfectly with a black leather mini skirt. Complete the look with formal black leather sandals for an edgy yet sophisticated outfit. Add a statement necklace or earrings to elevate the look.
Pretty in Pink: Cocktail Bodycon Dress with full sleeves and White Stiletto Boots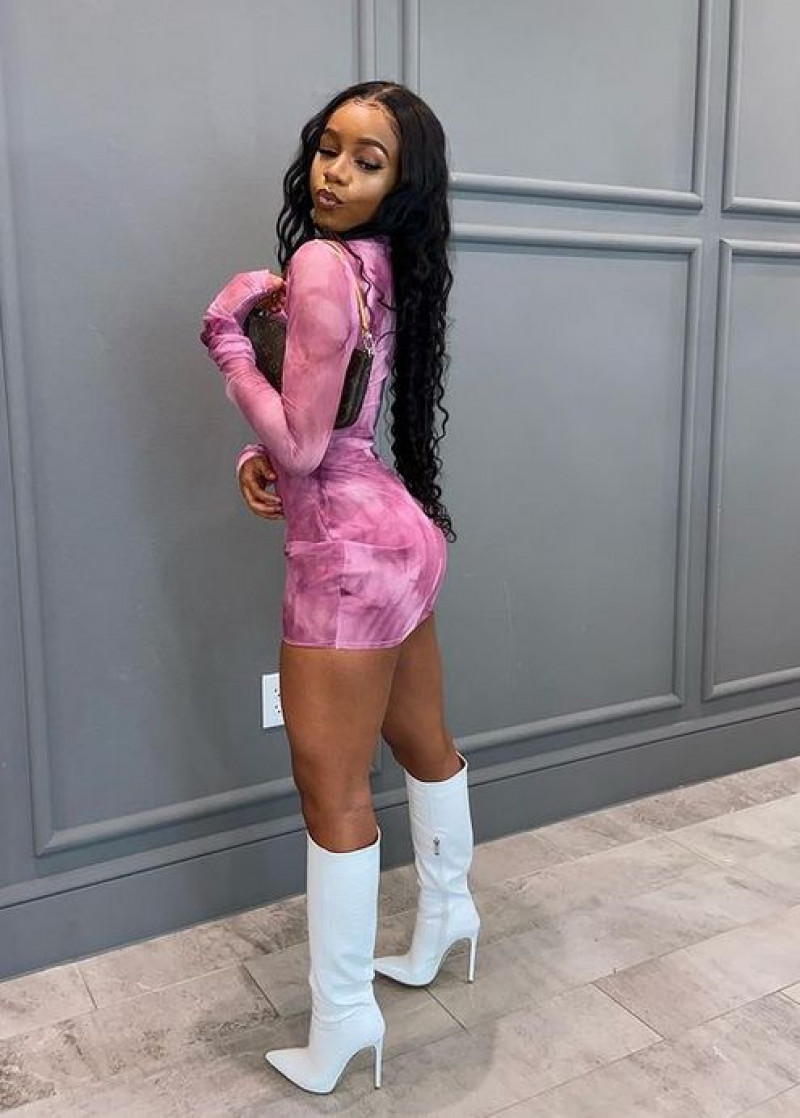 Amazing club outfit idea, try this pink bodycon cocktail dress with shoulder straps and full closure. Match it with some white leather stiletto boots for a chic look perfect for a night out on the town or a fancy dinner party.
Shiny Silver Leather Mini Skirt and Green Strapless Top with Gemstone Earrings-Dancefloor ready clothing options for girls at the club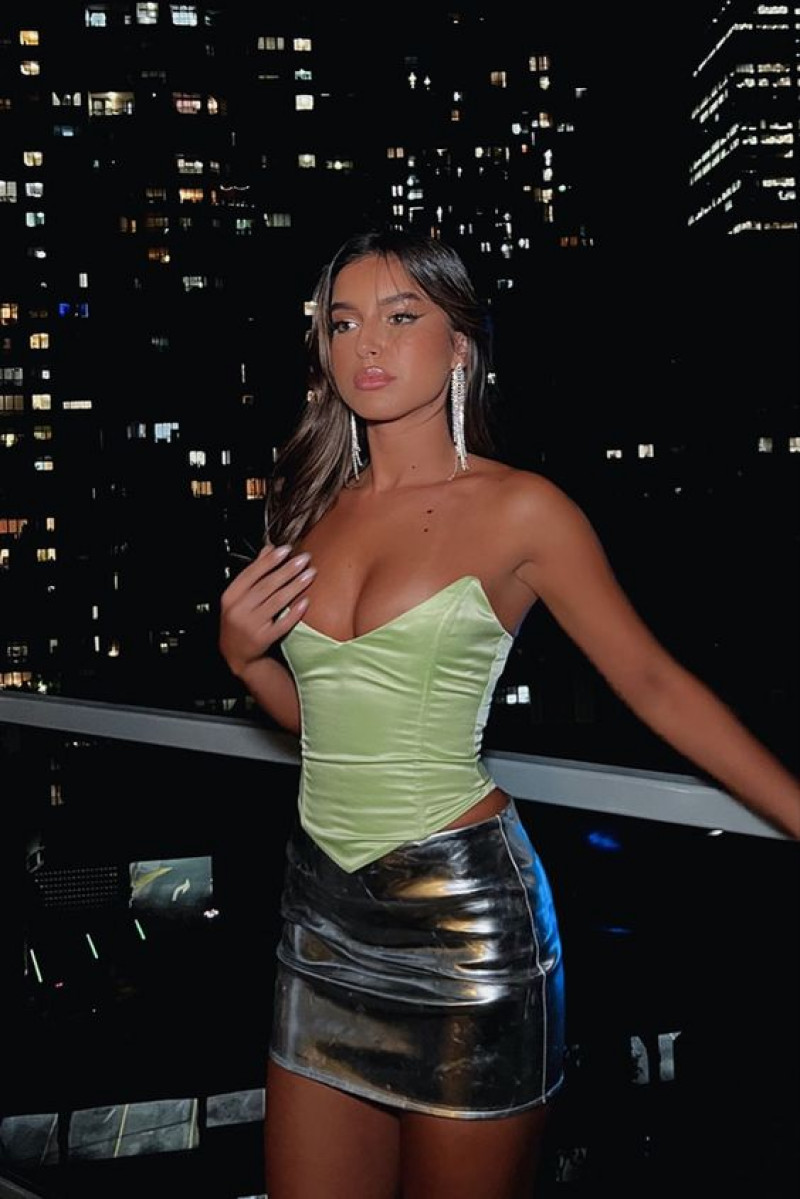 Silver leather mini skirt with a shiny design is perfect for an elegant look. Pair it with a green strapless top and silver earrings for a stylish ensemble.
Stylish Black Mini Bodycon Dress with Long Sleeves- Amazing Club Outfit!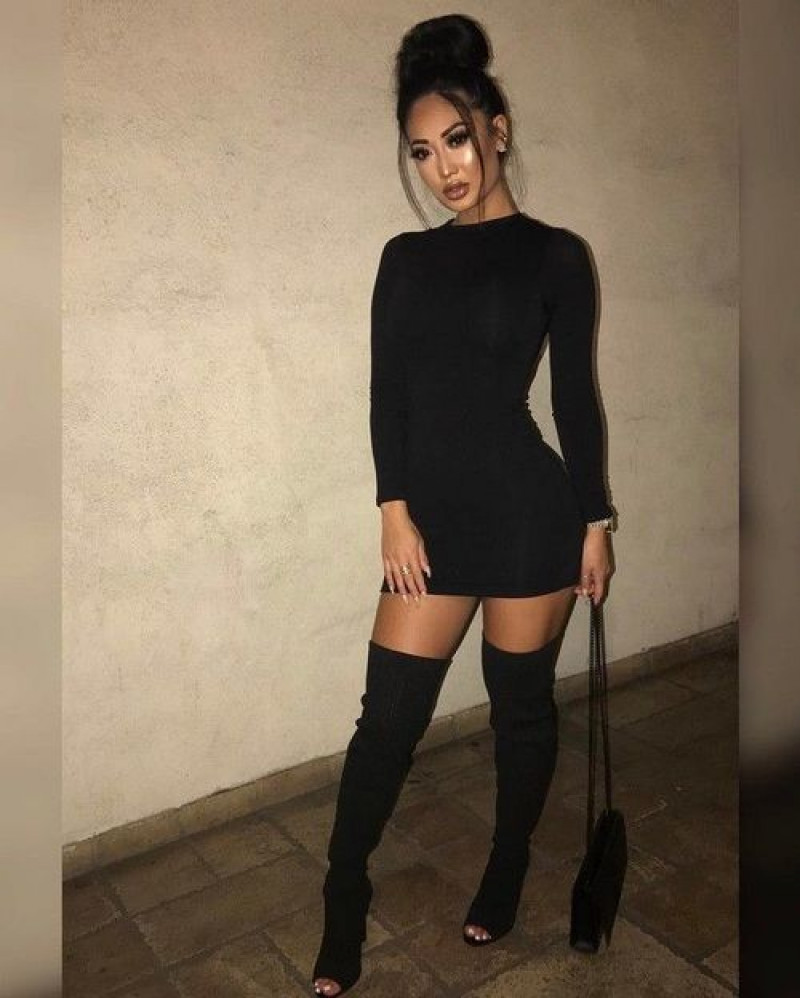 Black cotton mini bodycon dress with long sleeves and crew neckline is perfect for a look. Pair it with elegant black suede high boots with chunky heels and a plain black long strap bag with a checked pattern to complete the outfit. Add some statement earrings or a necklace for extra flair.
Navy Denim Jeans with a Green Cowl Neck Top and silver Bracelets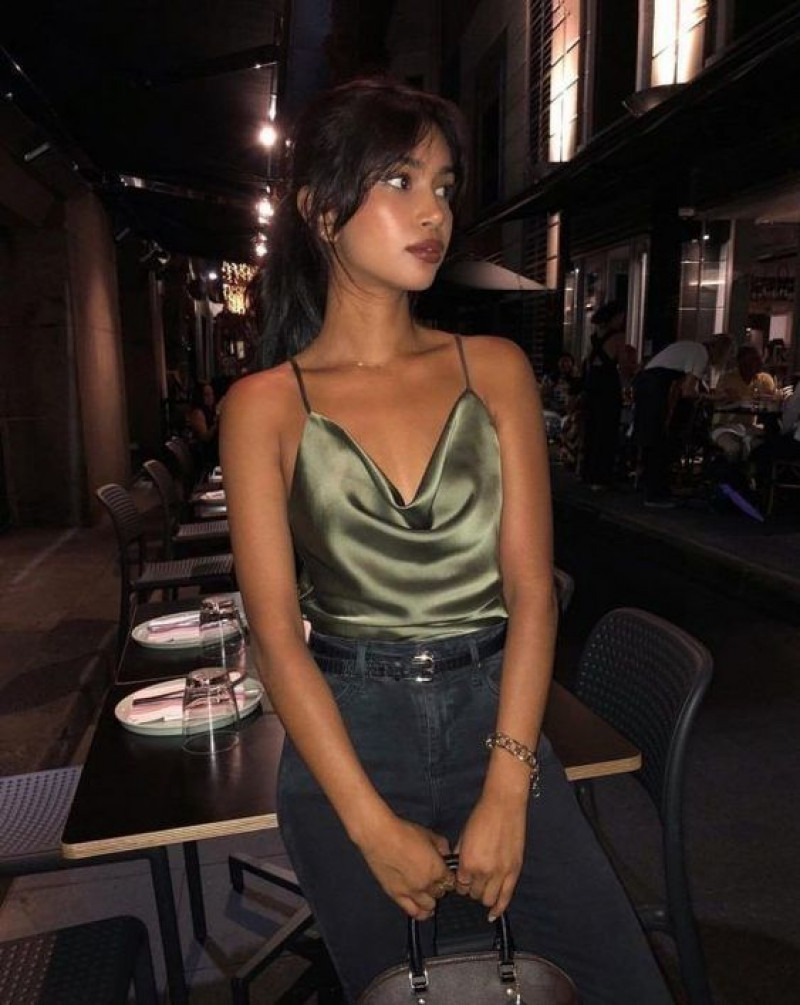 The key element of this outfit is the dark blue and navy denim mini skirt, perfect for a look. Style with a green cotton cowl-neck top with spaghetti straps and accessorized with a yellow gold metal bracelet adorned with gemstones, it's a stylish choice for any adult.
Pink Cotton Mini Pencil Skirt with a Pink Mesh Swim Top-Fashion forward clubbing outfit inspirations for girls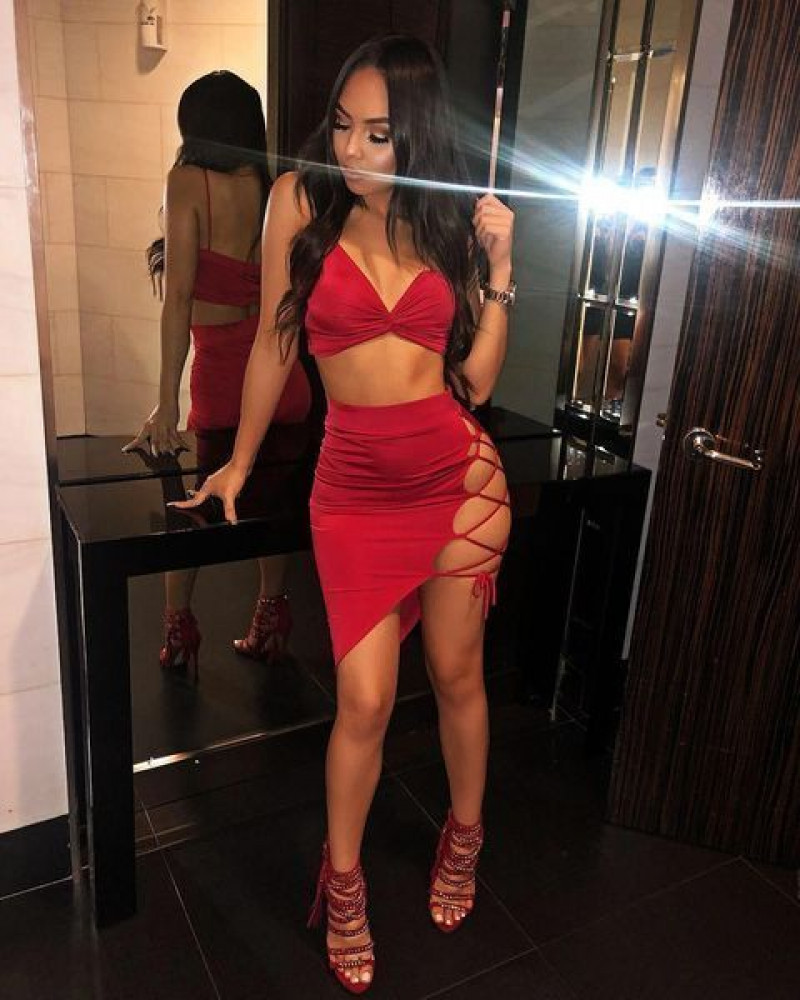 Red mini pencil skirt made of cotton with brown leather sandals for a sexy look. Match it with a plain low-rise baseball cap. Wear a pink mesh swim top and sandals. Add an elegant touch to your outfit with a golden watch featuring a white dial and black leather strap.
White Mini Square Neck Spaghetti Strap Dress with Beige Stiletto Ankle Boots- Awesome look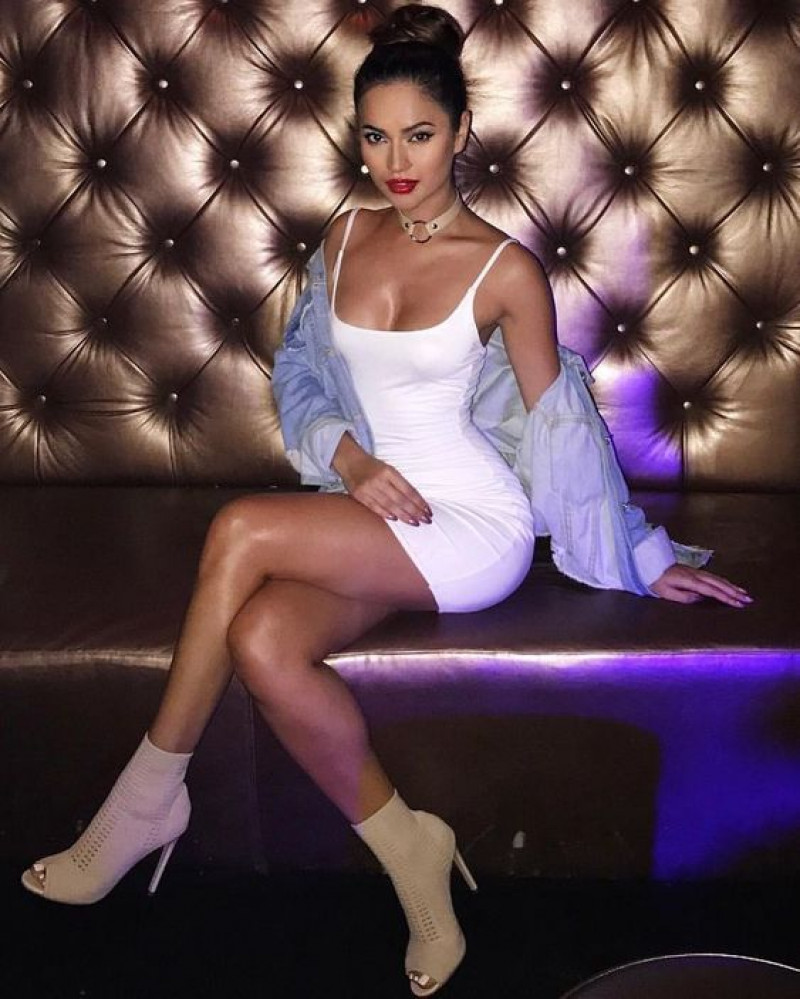 The white mini dress with square neckline and spaghetti straps is made of cotton material, while the elegant beige ankle boots and sandals are crafted from faux leather. The necklaces, pendants and chains come in yellow gold metal material without any gemstones or pattern.
Black Lace Heart Neckline Bodycon Dress with White Fur Strap Bag-Party perfect wardrobe ideas for girls going clubbing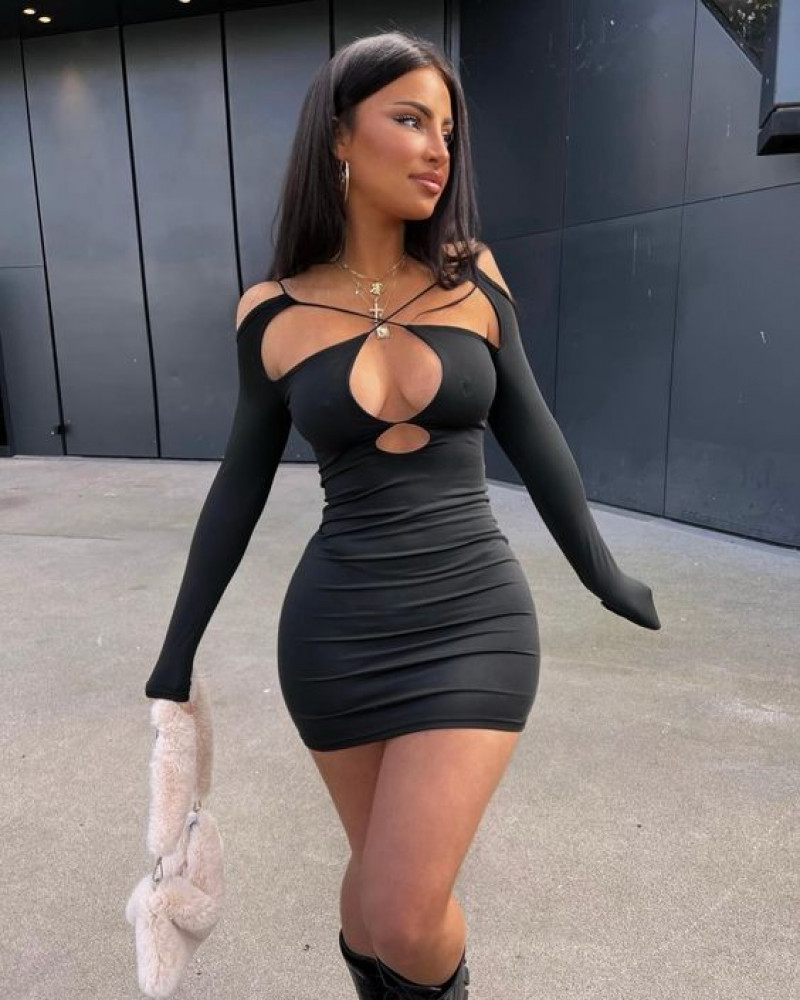 Cocktail-ready look, try pairing a black lace bodycon dress with elegant black pumps. Add a pop of texture with a white fur long strap bag and accessorize with a yellow gold metal necklace and simple silver earrings . The heart neckline and spaghetti straps on the dress add a touch of romance while the pencil skirt keeps it sophisticated.
Multicolor Patterned Mini Pencil Skirt, Low Black Stiletto Pumps and Leather Top Handle Bag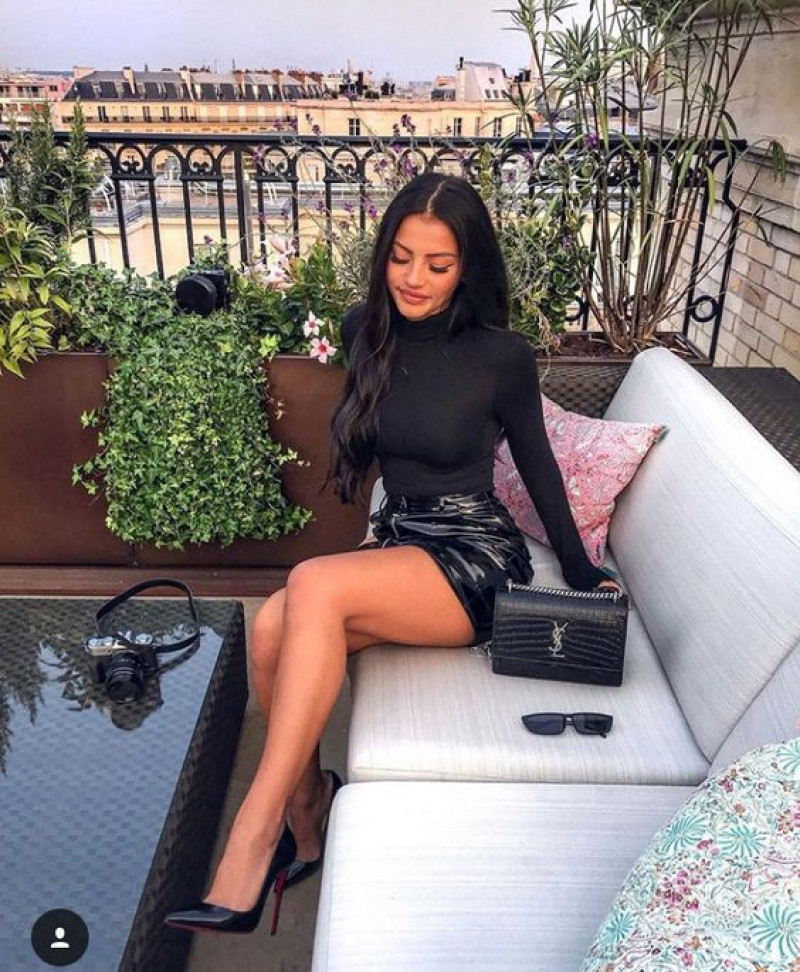 Try patterned mini pencil skirt with a black leather top handle bag and elegant low stiletto pumps. The mid-rise skirt and closed-toe shoes are perfect for an office setting while the pattern adds some personality.
Get Ready to Turn Heads with Our Elegant Black Crop Top and a Brown Leather Skirt-Nightlife inspired ensemble ideas for girls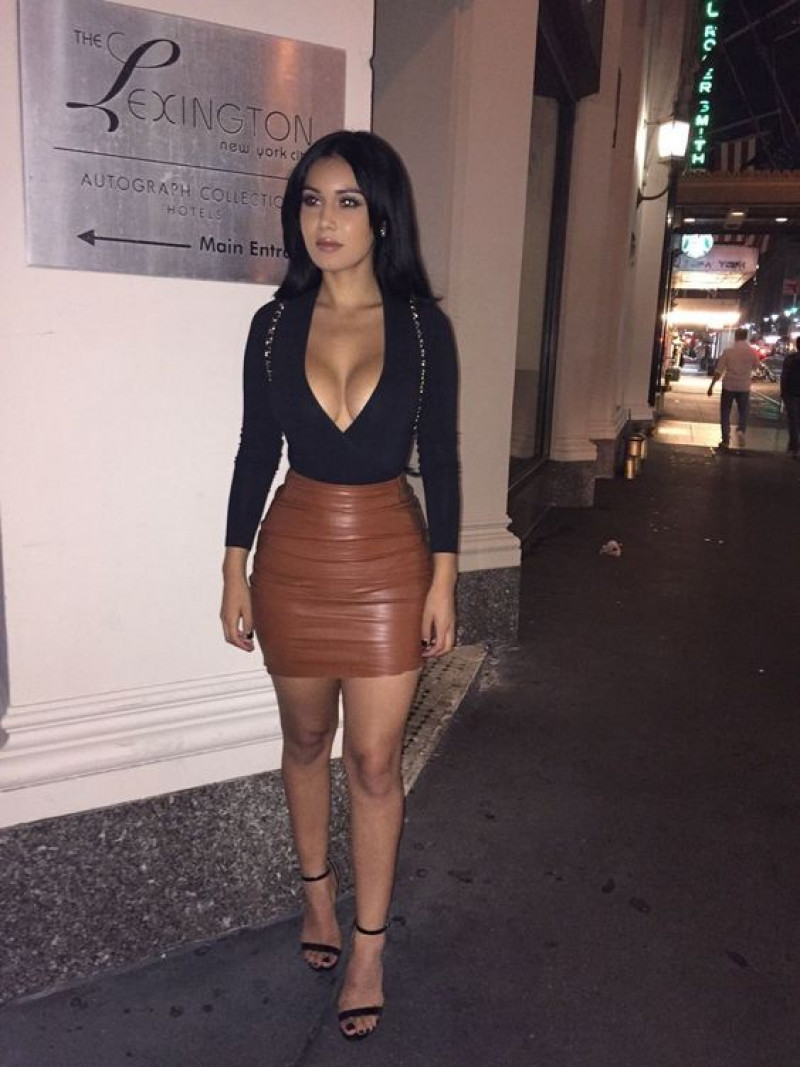 Wear a black logo crop top with a low cut neckline and long sleeves, paired with a brown leather mini skirt and elegant black formal sandals. Accessorize with silver metal earrings gemstones for a chic touch. The crop top has a shorted cut and full button closure while the leather skirt has a high rise and plain design. These pieces are perfect for an adult who wants to exude an elegant style.
Do share your feedback, if you like our collections.