Hi there! Today, I'm excited to share some great outfit ideas for skinny girls. If you're naturally thin, you know all about the comments on your fast metabolism and how lucky you seem. "Some believe being skinny is a great advantage, yet there are times you may feel uneasy about being too slim. Today, we're going to really understand and celebrate your slim look. Take a look at these outfits I've picked out!
Striped Crop Top with Matching Mini Skirt- Is the Best Outfit Combination for a Skinny Girl!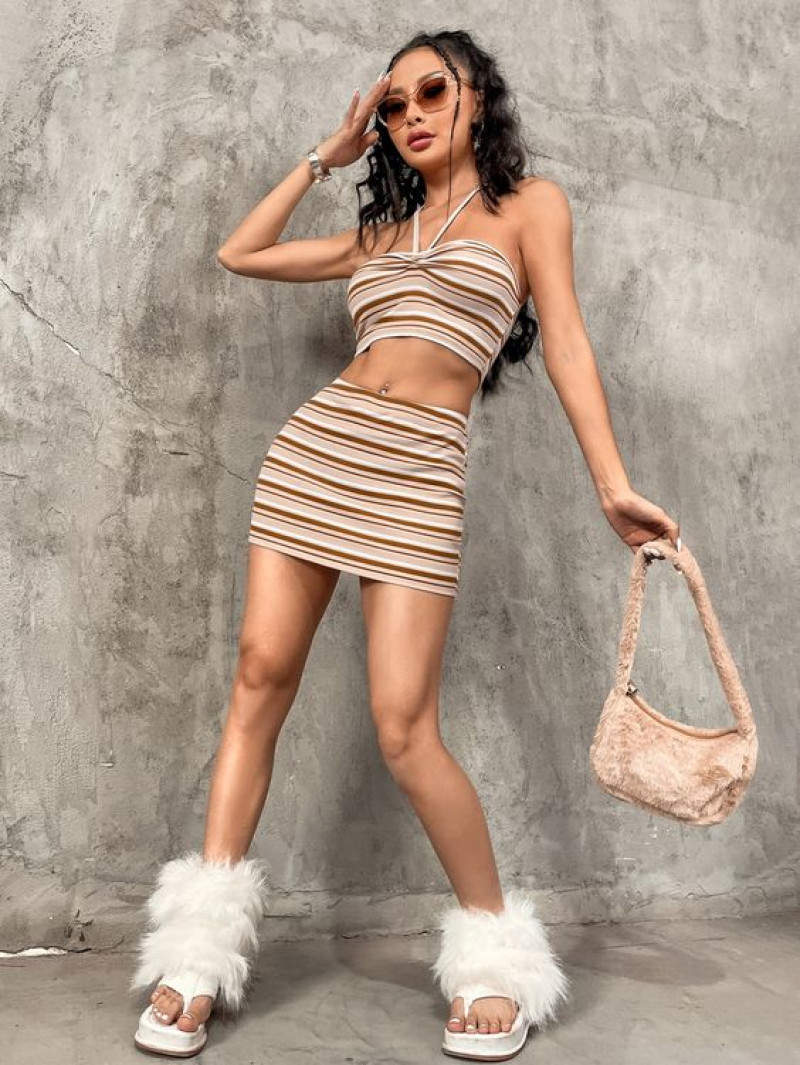 Stun in this Beautiful match of a beige fur baguette bag with a lace design with a multicolor patterned mini skirt. Match the outfit with white leather trainers for a sporty touch. Add a beige patterned bardot top and accessorize with white flip-flops and glasses for a trendy summer look.
Rocking the look with a pink Crop Top and Skirt. Style it with a trendy pink sunglasses!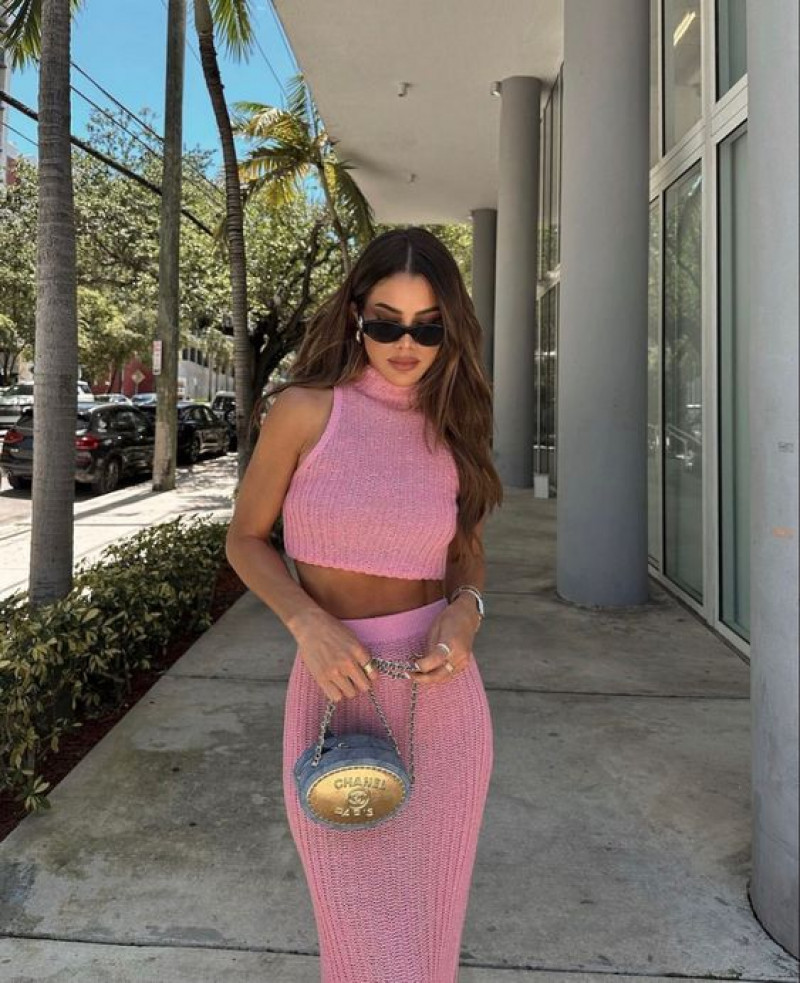 Must Try this beach day Look, a pink patterned beach Skirt with a sleeveless turtleneck knit top. Matches the look with a multicolor straw top handle bag and sunglasses. Perfect for a beach party or vacation getaway.
Black Off-Shoulder Crop Top with Long Flared Sleeves with a Light Blue Denim Mini Skirt and Sandals - Perfect Summer Look!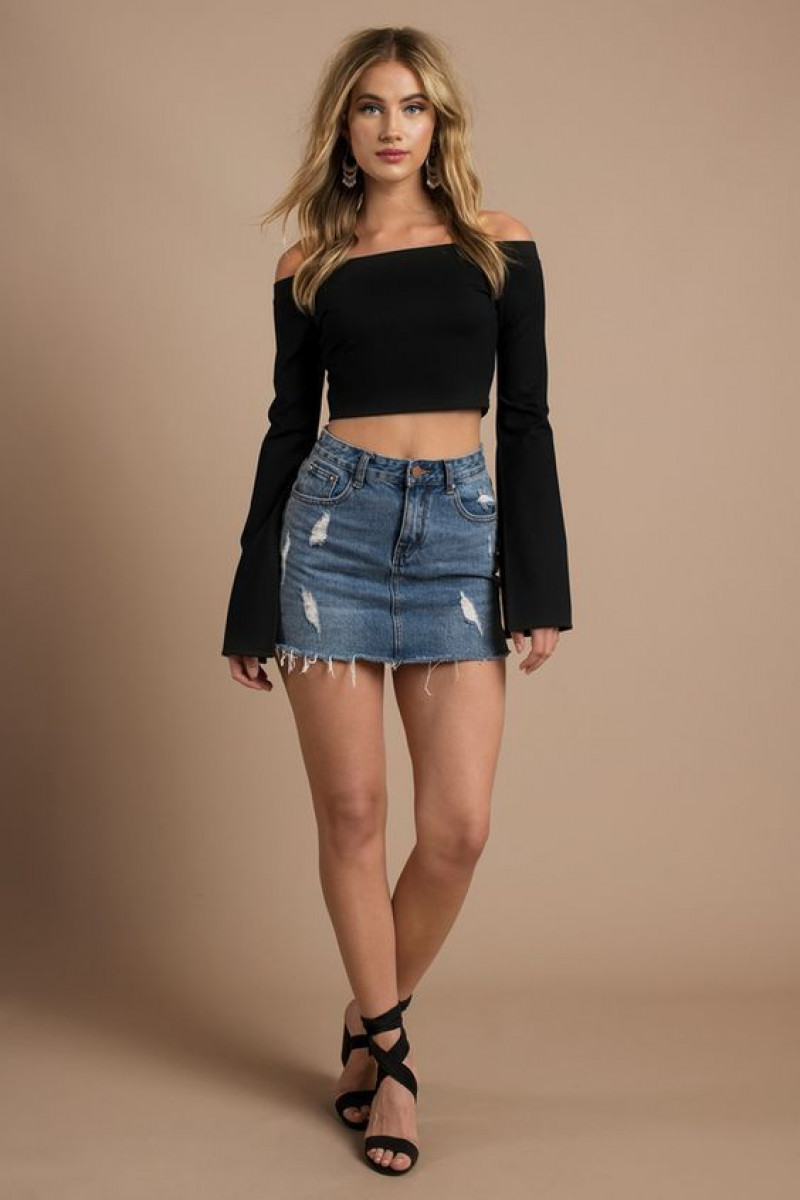 A trendy look, pair a black one-shoulder denim crop top with a light blue mini denim skirt. Matches Perfectly with the outfit. Black leather sandals and silver metal earrings are Necessary for a stylish touch.
Lovely Look: Light Blue Skirt with Plain Design and a Blue Crop Top- Style it with Beige Sandals!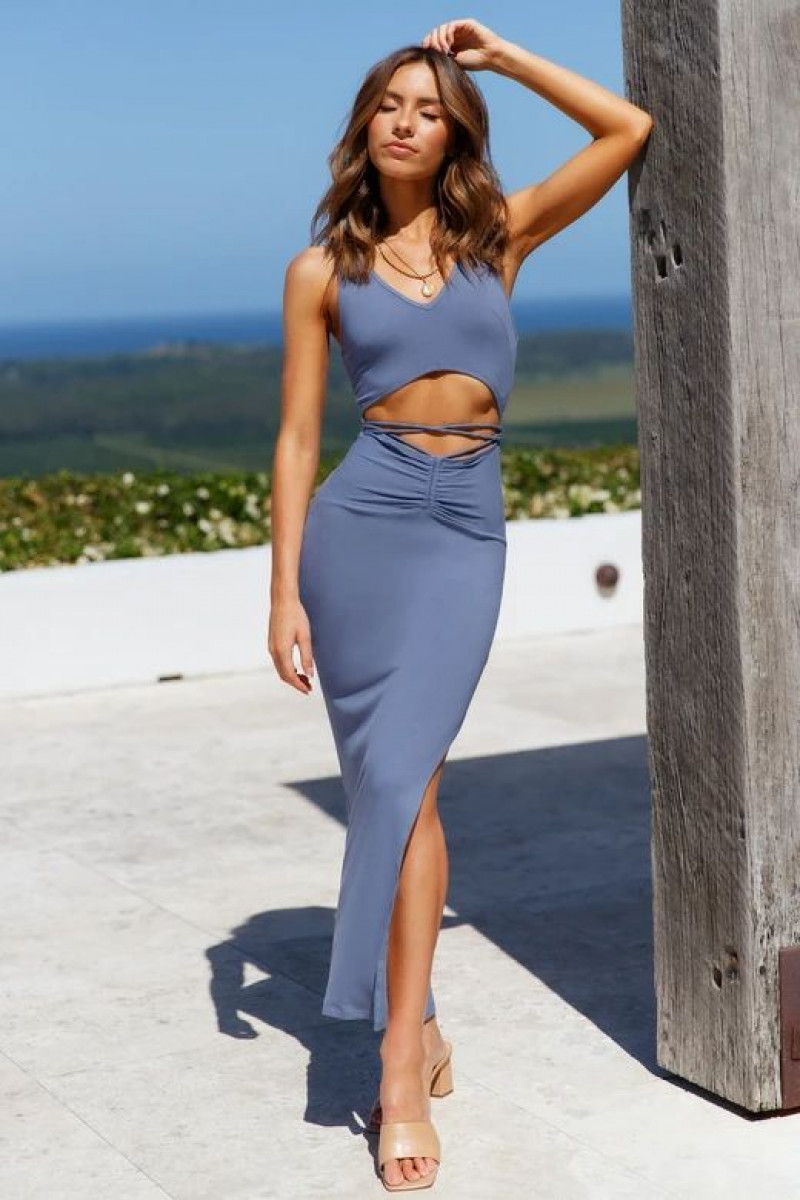 For an elegant and formal look, pair a light blue maxi skirt with a plain cotton crop top. Try the outfit with beige leather sandals and a rose gold metal necklace.
Latest White Skirt, Yellow Wrap Tops, Clutches, Silver Sandals, Necklaces and a Watch!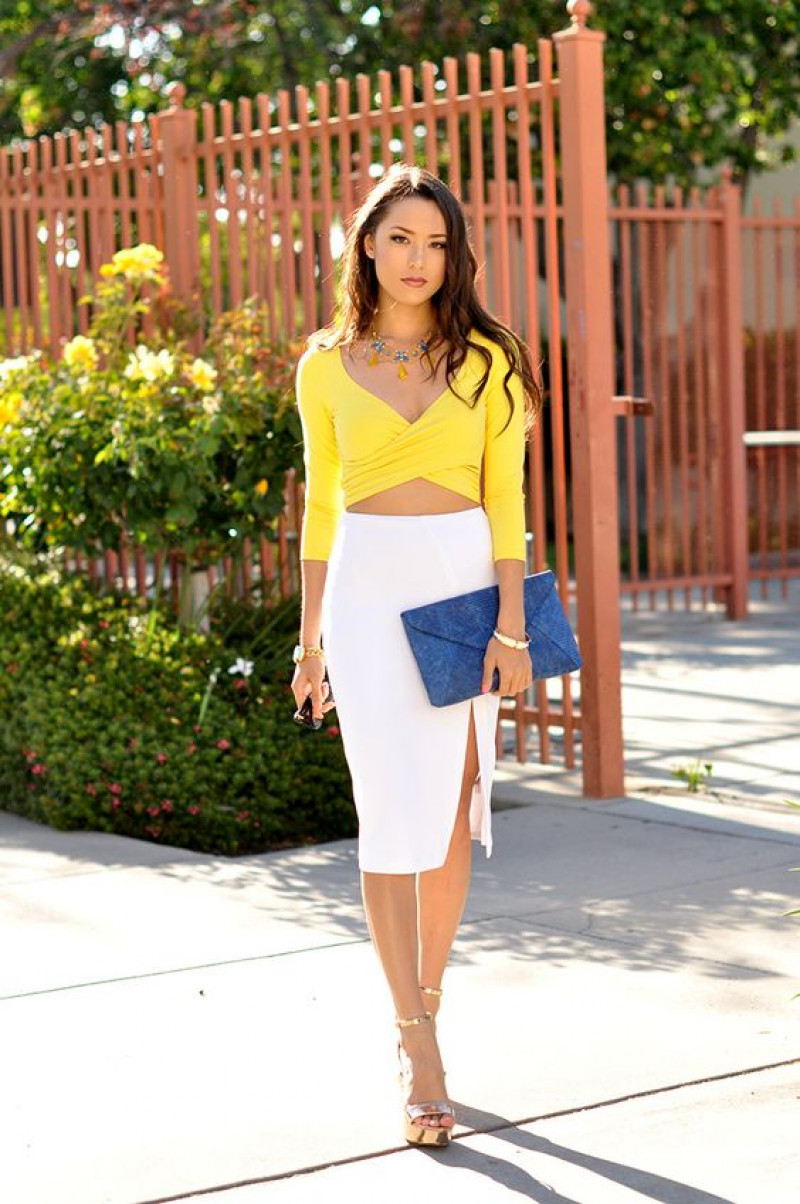 Get this elegant look, pair a white denim midi skirt with a yellow wrap top. Try the outfit with a dark blue clutch, sandals, beaded necklace and a golden watch.
Get ready for summer with our casual grey wrap skirt and a black Crop Top with a Black leather strap bag.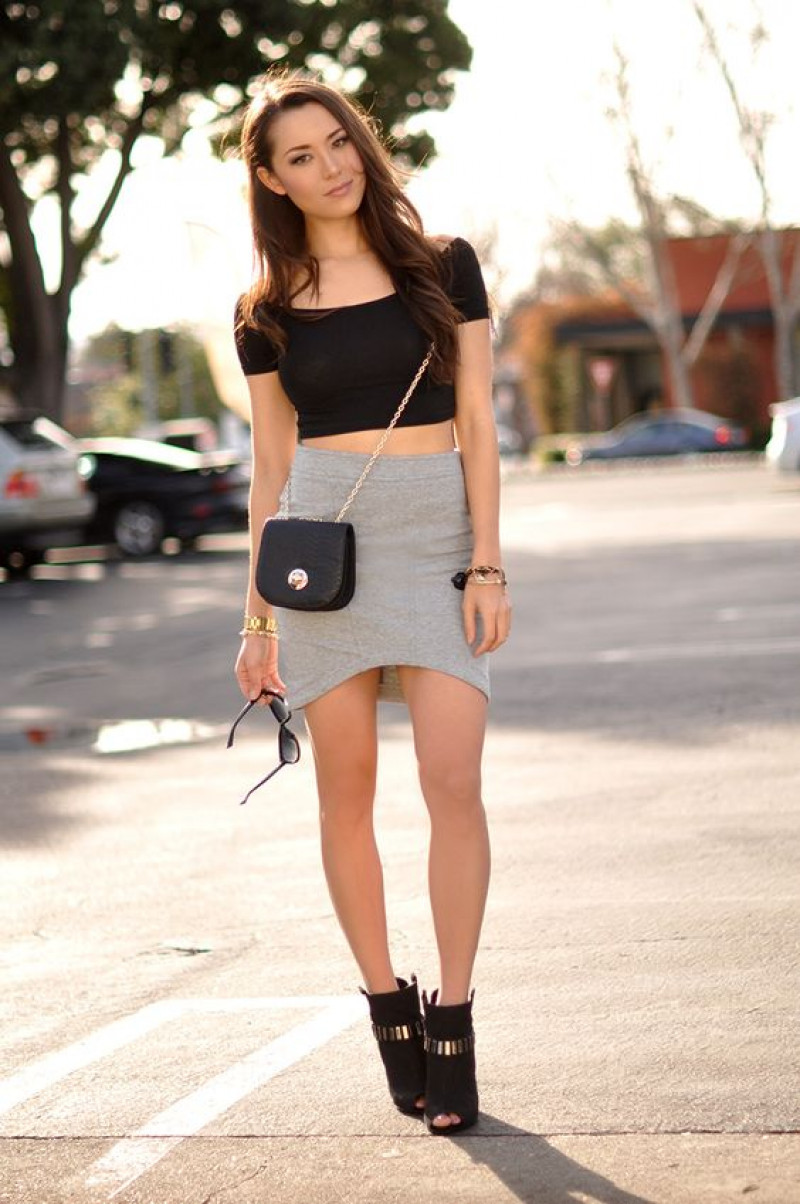 Must Style! Grey melange mini wrap skirt, it's perfect for a rise look. Pair it with a black leather long strap bag featuring a logo design for an edgy vibe. Match the outfit with a black square neckline t-shirt with short sleeves and a plain design, no closure or belt needed. Finish off with elegant black leather formal sandals featuring a chunky heel shape. Don't forget to accessorize with a yellow gold metal bracelet, sans gemstones. Total fashion slay!
Elegant Dark Blue Dress with a Floral Jacket: The Perfect Addition to Your Wardrobe!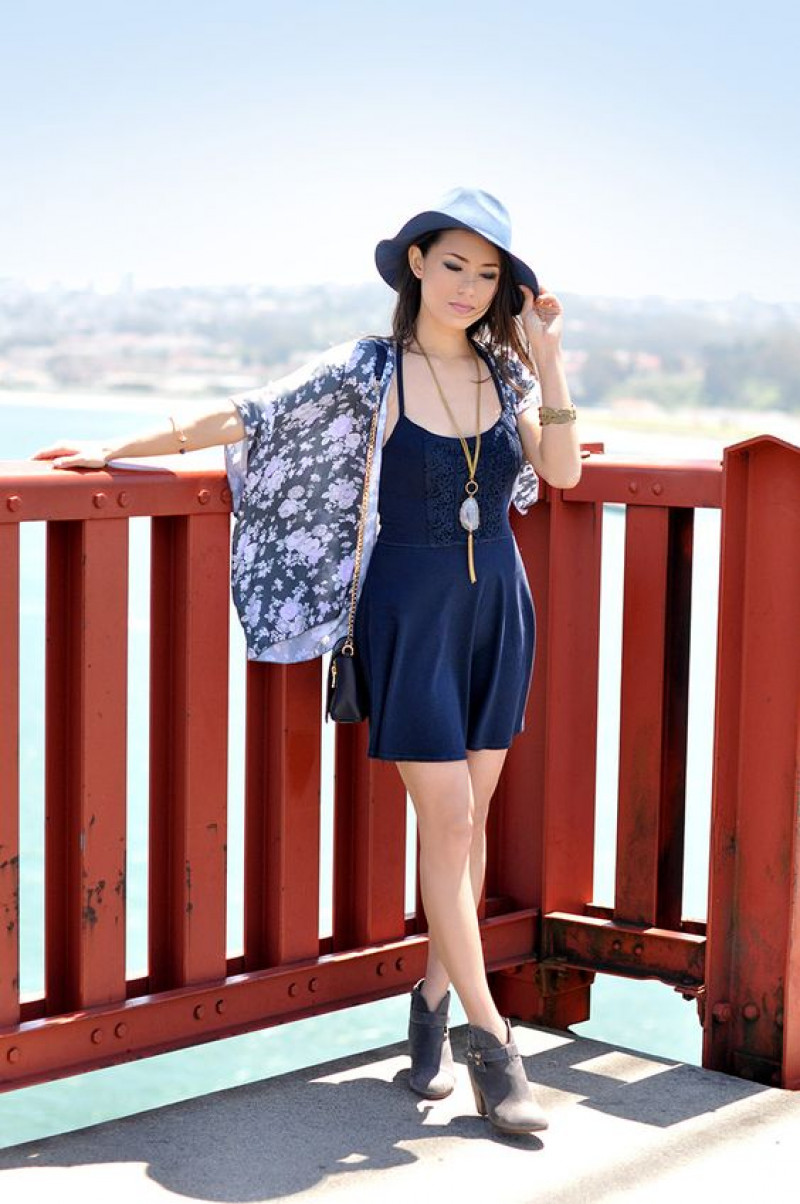 An elegant and stylish look, pair a dark blue or navy denim mini skirt with a plain cotton top. Style the outfit with a classic hat and floppy hat, along with a yellow gold necklace. Finish off the look with ankle boots. Perfect for outings or daytime events.
White mini bodycon dress featuring a V-neck and shoulder straps- Style it with White Shoes!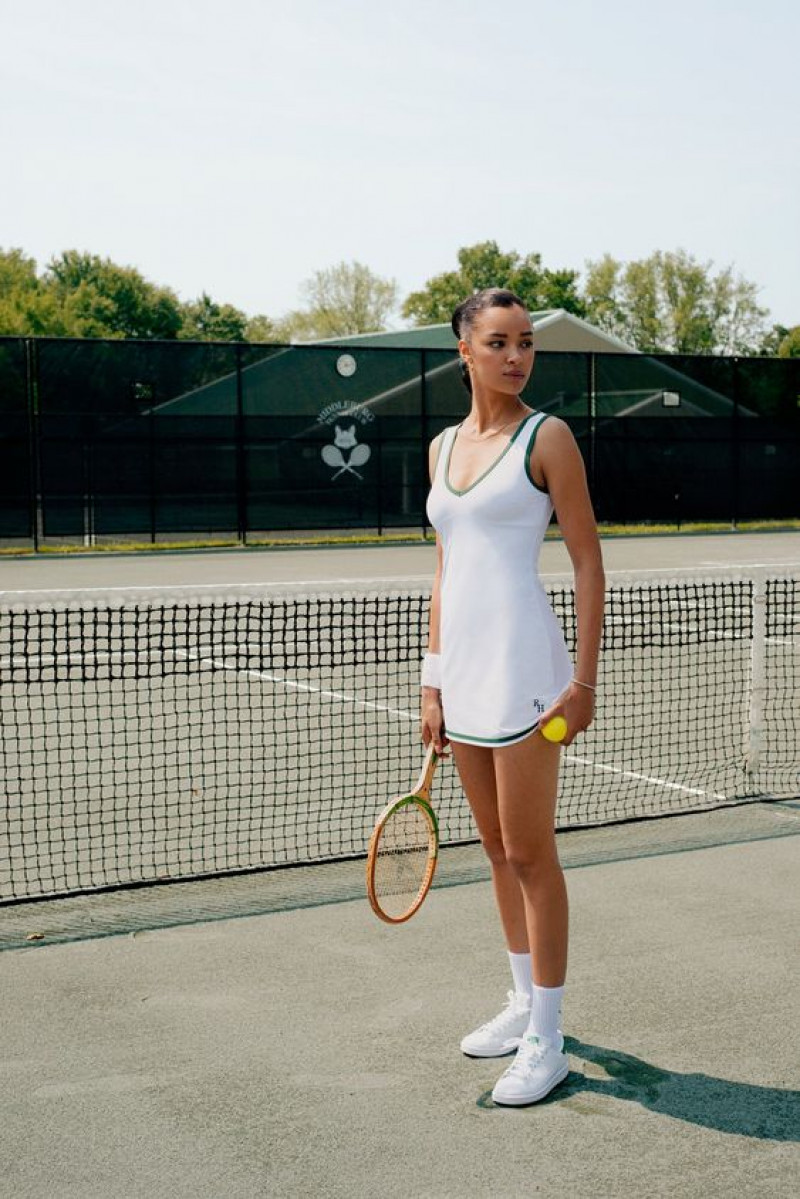 Get this Sporty Look with a pair of white mini bodycon dress with V-neck and shoulder straps, made of cotton. Add a beige patterned top handle bag in straw material for a trendy touch. Try the look with white leather sneakers and classic white socks.
Lovely Clothing Outfit! White Outfit Combination with a White Crop Top with Mini Skirt and a Shrug!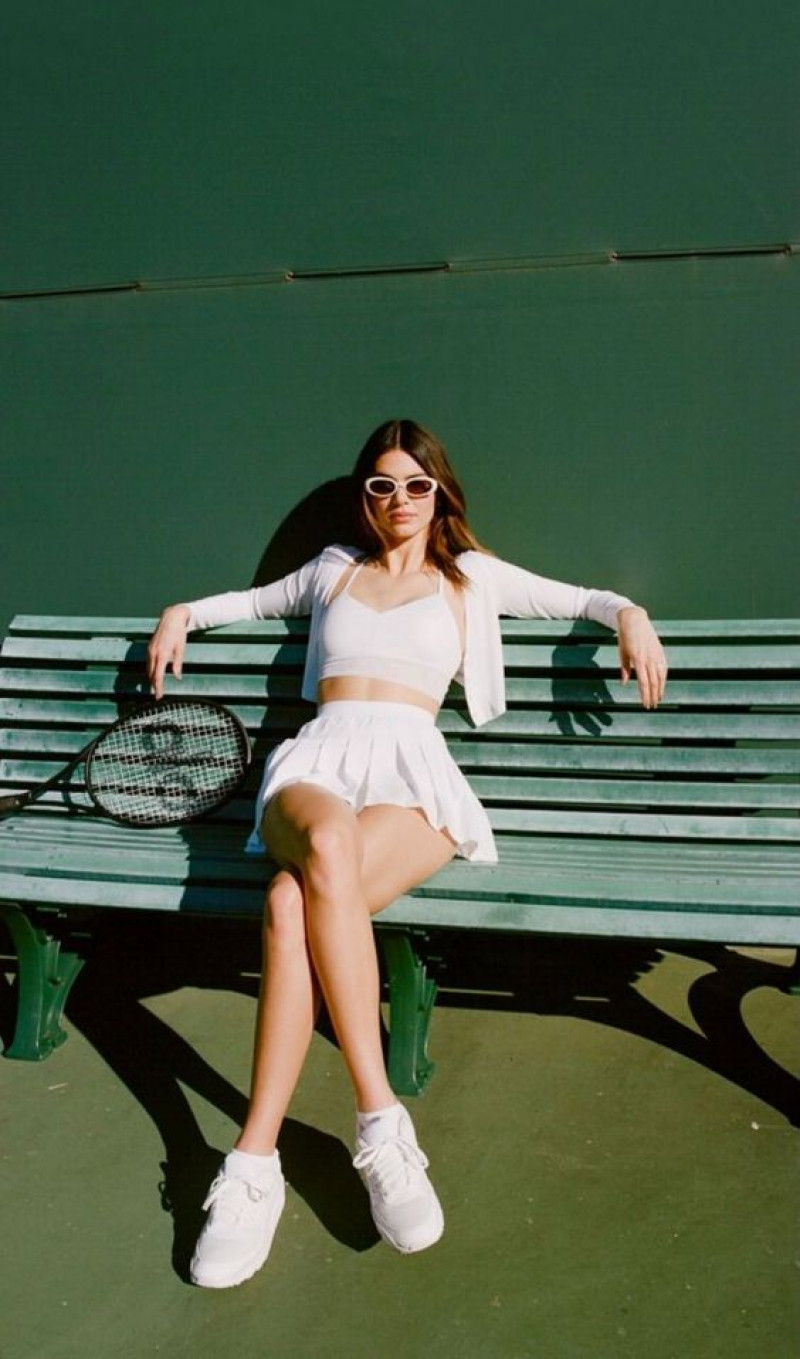 Lovely! Stylish outfit, the white Crop Top with a low cut neckline and long sleeves with a midi-length plain white cotton skirt. Match the look with multicolor patterned top handle bags, white leather trainers and sunglasses.
Wow! This Stunning Bodycon Outfit is Perfect for a Skinny Girl. Don't Forget to Style with Trendy Sunglasses!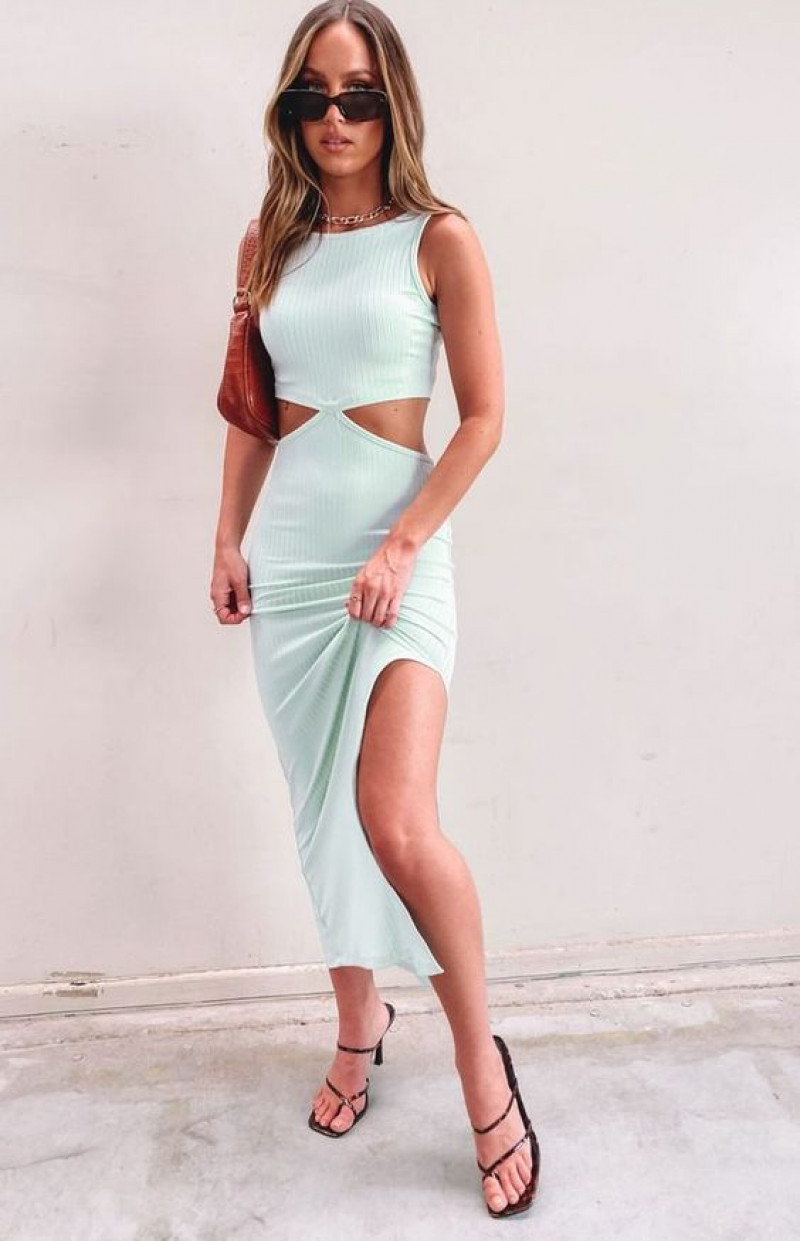 The formal skirt is a turquoise maxi length made of elegant cotton with a plain design and low rise. The crop top is white, sleeveless, and has a boatneck neckline. It is made of cotton and has a plain design with no closure or belt. The formal sandals are beige leather shoes with an elegant style and middle heel height. The sunglasses are so Trendy while the necklace is rose gold in color and made of metal.
Black and White Crop Top with Skirt- Looks Amazing! Must Style this for the Beach Look!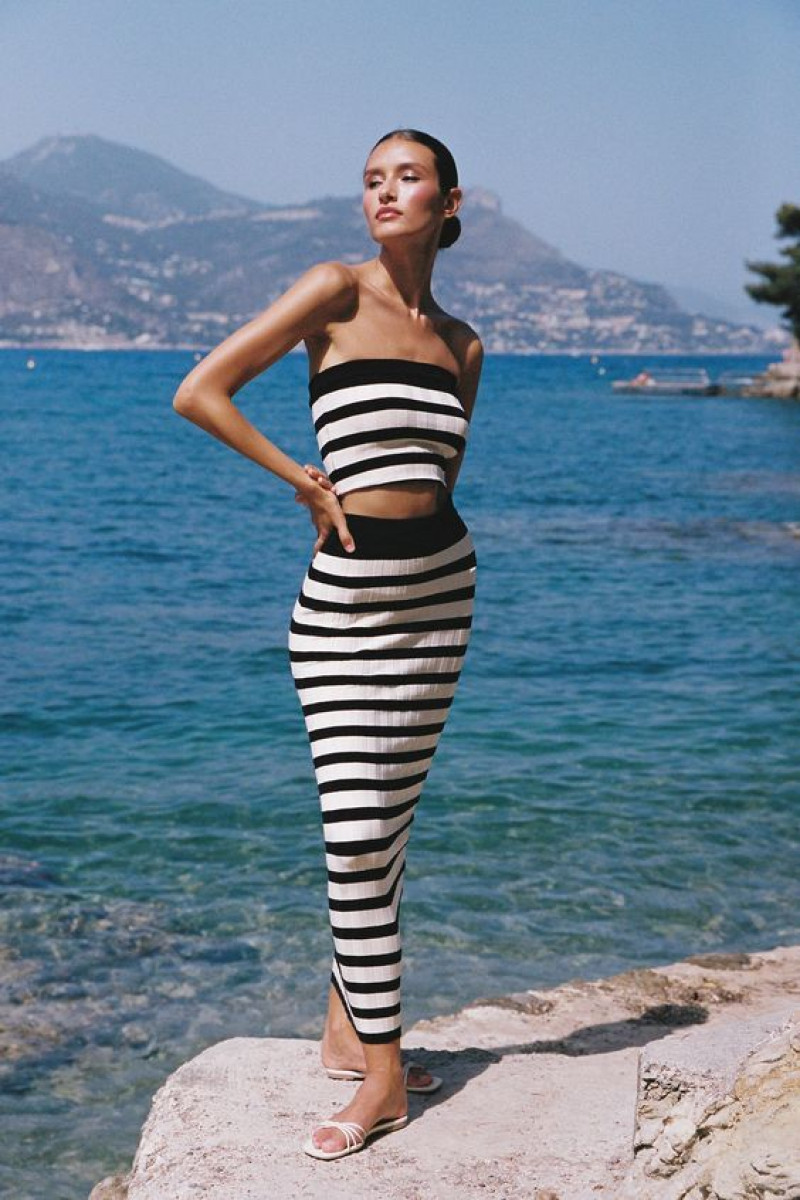 Loved it! A Patterned skirts in the Skirts category are made of cotton and have a maxi length. The crop tops are multicolor patterned with a square neckline and sleeveless design. The sandals are beige leather shoes with a stiletto heel shape and open feet style.
Get Ready with this Stylish White Crop Top and Black Pants!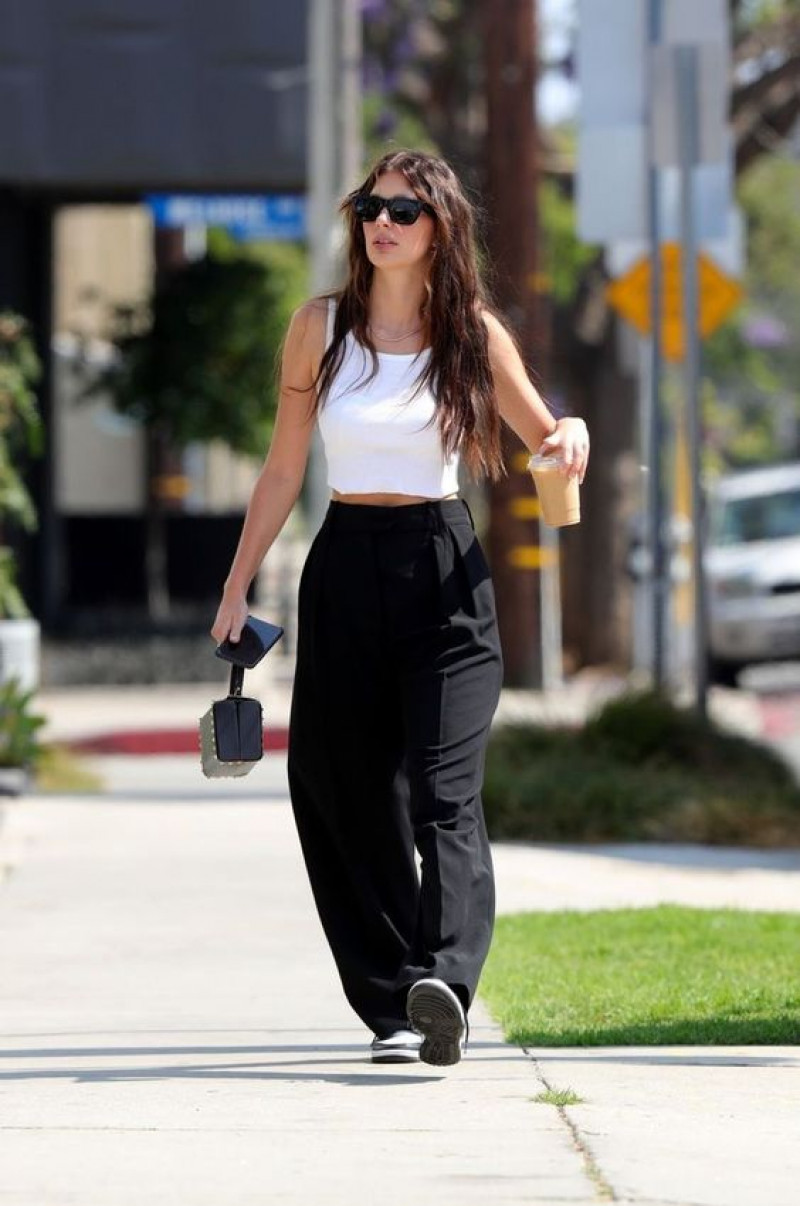 For an elegant look, pair black leather long harem trousers with a white sleeveless turtleneck crop top. Match the ensemble with a dark blue and navy plain leather top handle bag, black trainers and trendy sunglasses.
Fresh and Flirty: White Mini Skirt, Black Leather Women's Bag and Sporty White Knitted Tops!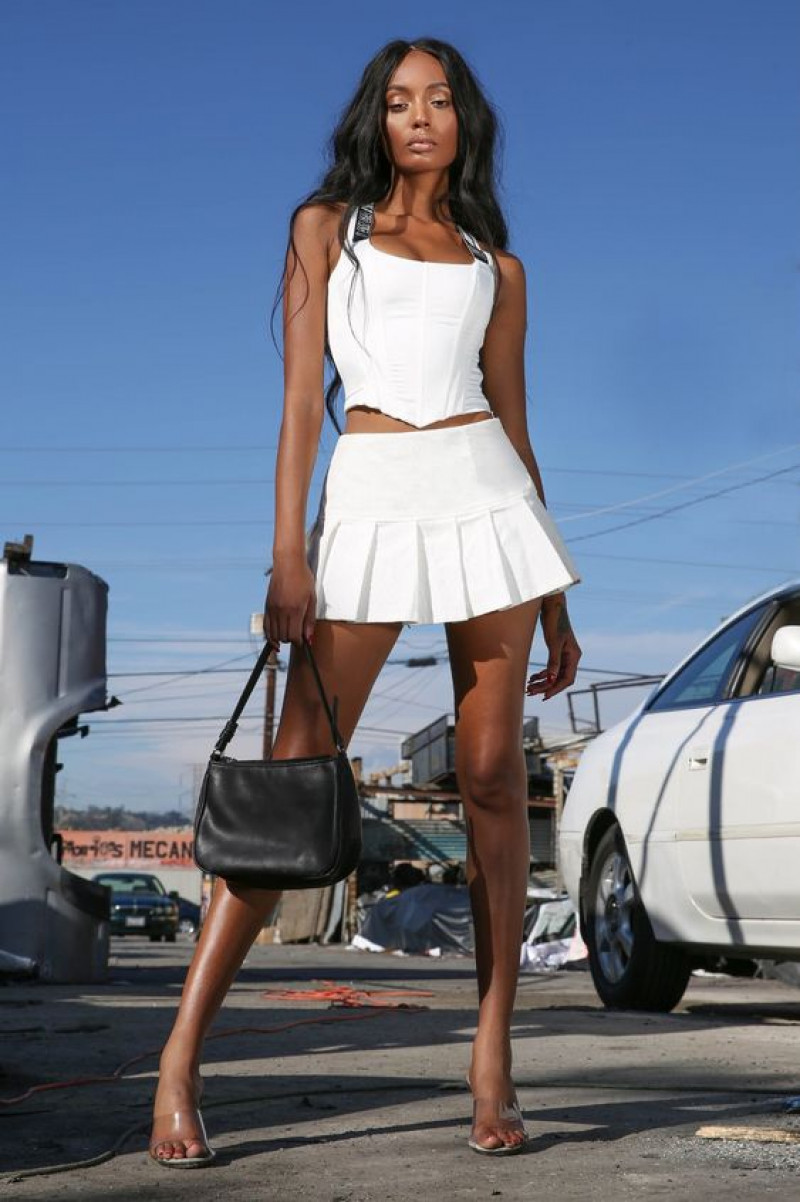 Stay Stylish summer look with pair a white mini cotton skirt with a plain black leather bag. Must try the outfit with a white knitted square-neck sleeveless top and brown leather sandals. Add some accessories like sunglasses, a straw hat, and a delicate necklace for the perfect finishing touches.
Check out these Trendy Multicolor Off- Shoulder Jumpsuit with a checked pattern- Perfect for a Stylish look!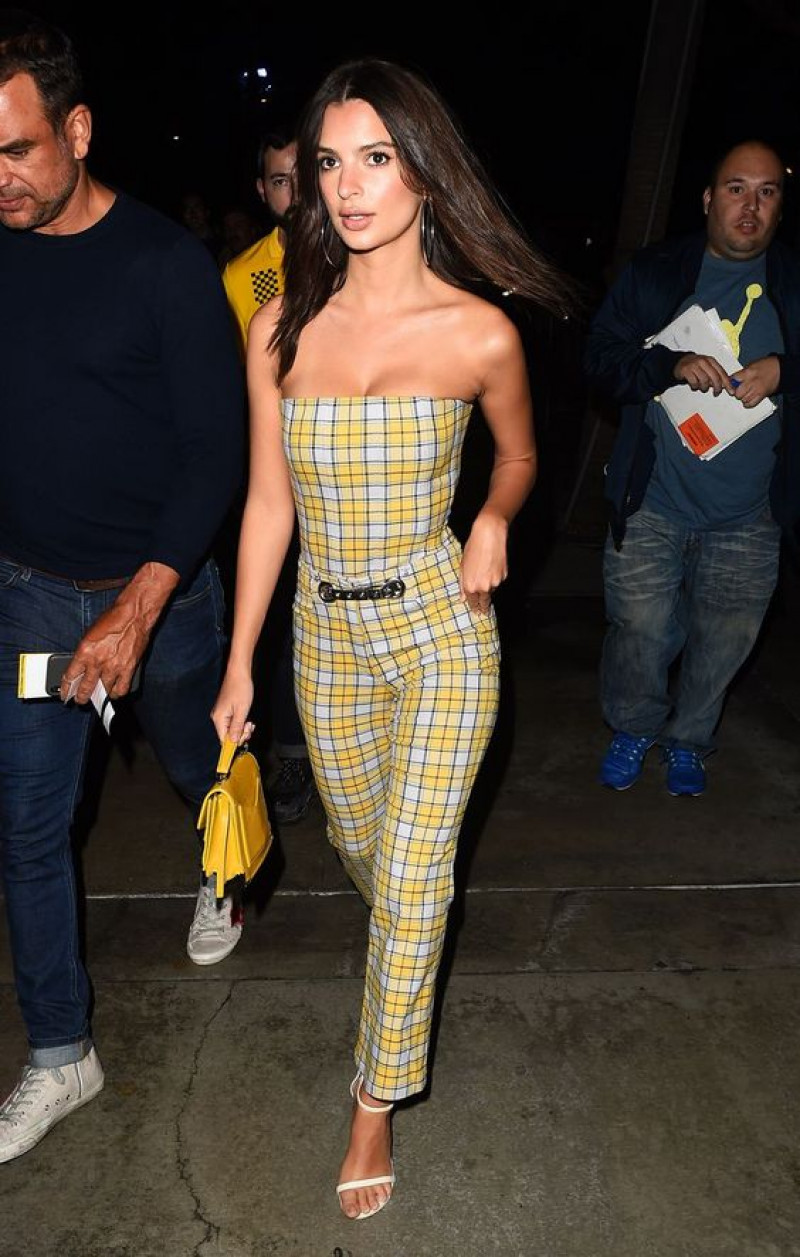 Rock a strapless, patterned, checked overall in Colorful and sleeveless design. Pair it with a black one-sleeve cotton top and yellow leather top handle bag. Finish off the look with beige low flatform sneakers, white platform sandals and black metal earrings. chic vibes!
Another Stylish Dress with Cowl Neckline and Strapless Cut - Perfect for Skinny Girl!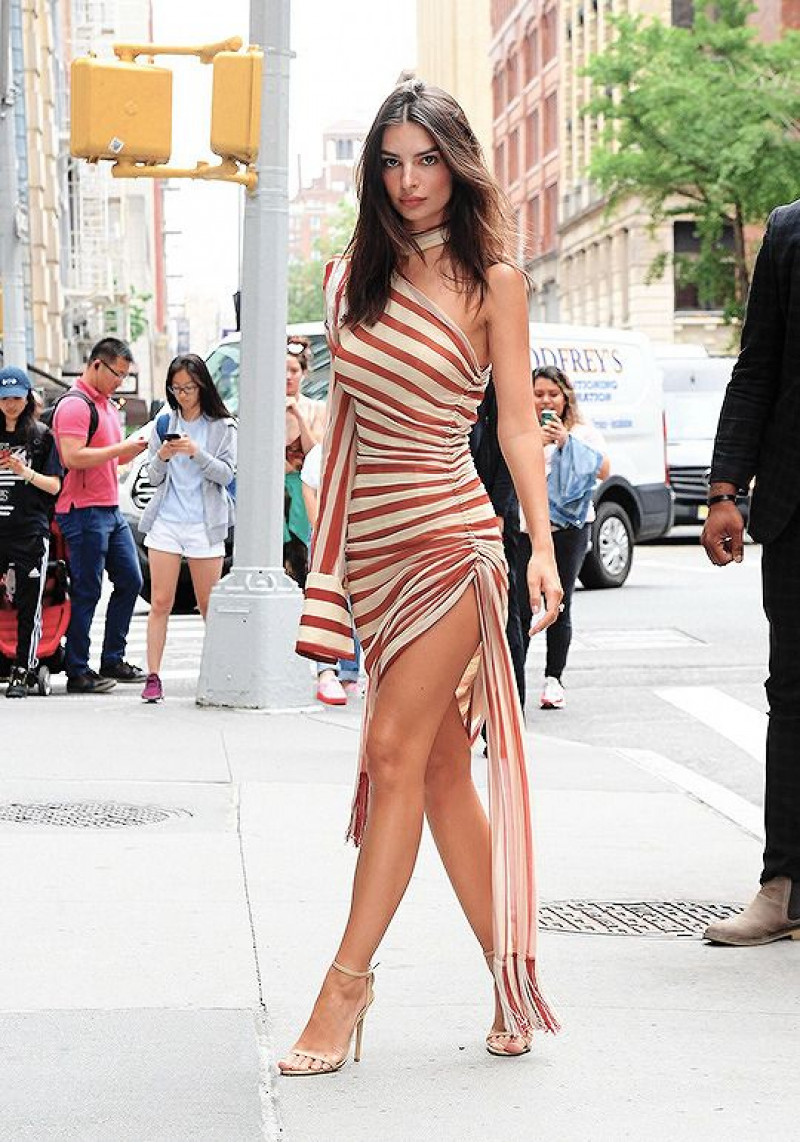 Style In Yourself with this summer look, try pairing a colorful striped silk mini dress with a cowl neckline and one sleeve. The strapless cut adds a flirty touch, while the button fastening and single-breasted lining ensure comfort. Match the outfit with pink leather stiletto sandals for an elegant touch. If you prefer shorts, opt for white cotton casual shorts with a plain design and short length.
Brown Silk Midi Dress with Heart Neckline and Polka Dot Lace Design- Matches Perfectly with White Trainers and Yellow Gold Necklace!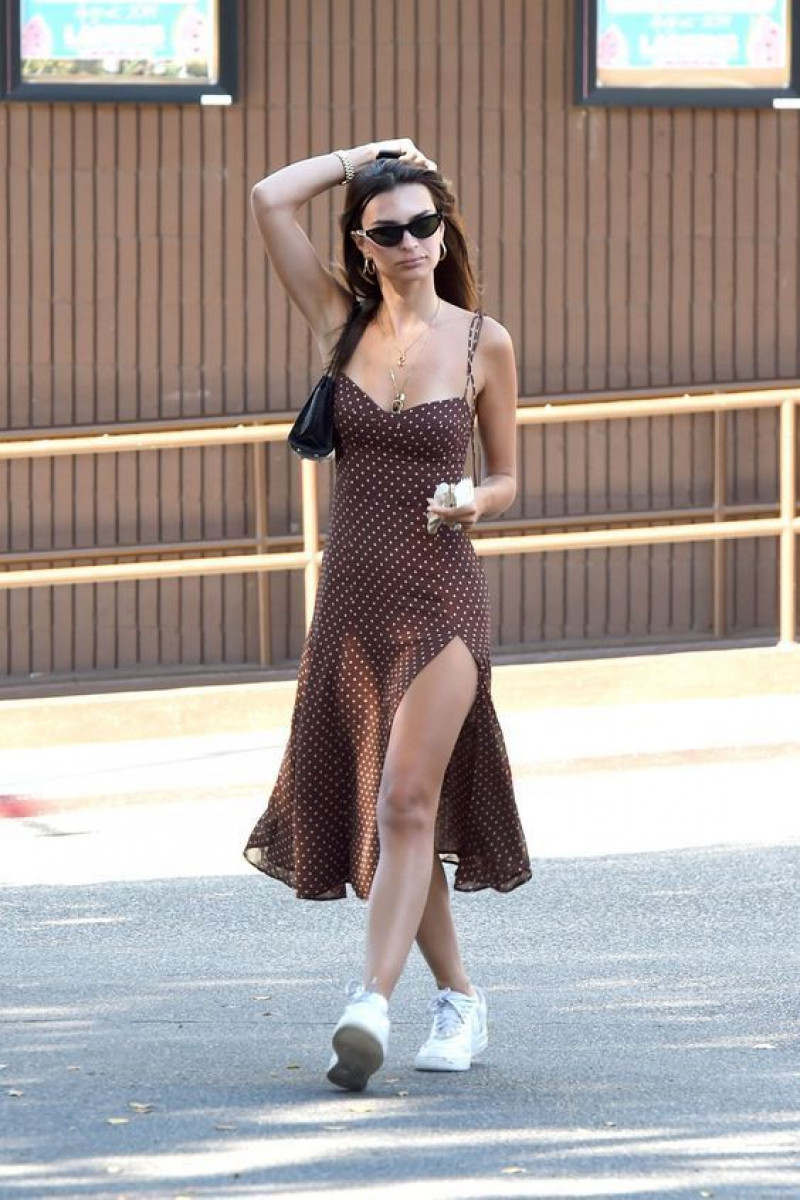 Just Wow! For a summer look, pair a brown mini dress with spaghetti straps and a heart neckline. The dress is made of silk with a lace design and polka dot pattern. Must try the outfit with white low-top trainers or sneakers made of textile material. Add a touch of elegance with a yellow gold necklace and finish the look with sunglasses for added style.
Get ready for summer with this green patterned Shirt- Styled with white denim shorts, black and White Striped Top and black trainers!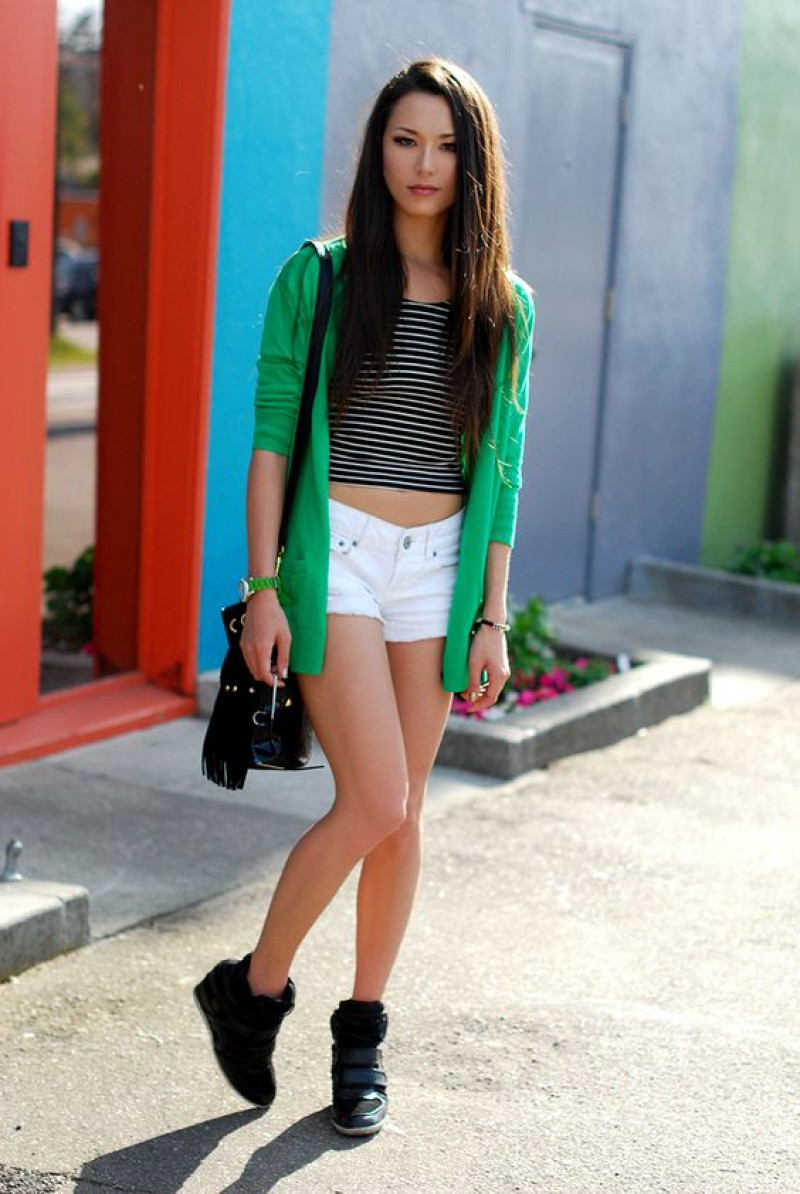 Rock in the Party with a pair of green patterned shirt with white denim shorts. Finish the outfit with black trainers and a black leather clutch. Perfect for outdoor events or casual gatherings.
Stay Stylish with Light Blue Collared Shirts, Leather Backpack Handbag, Black Boots and Blue Denim Shorts!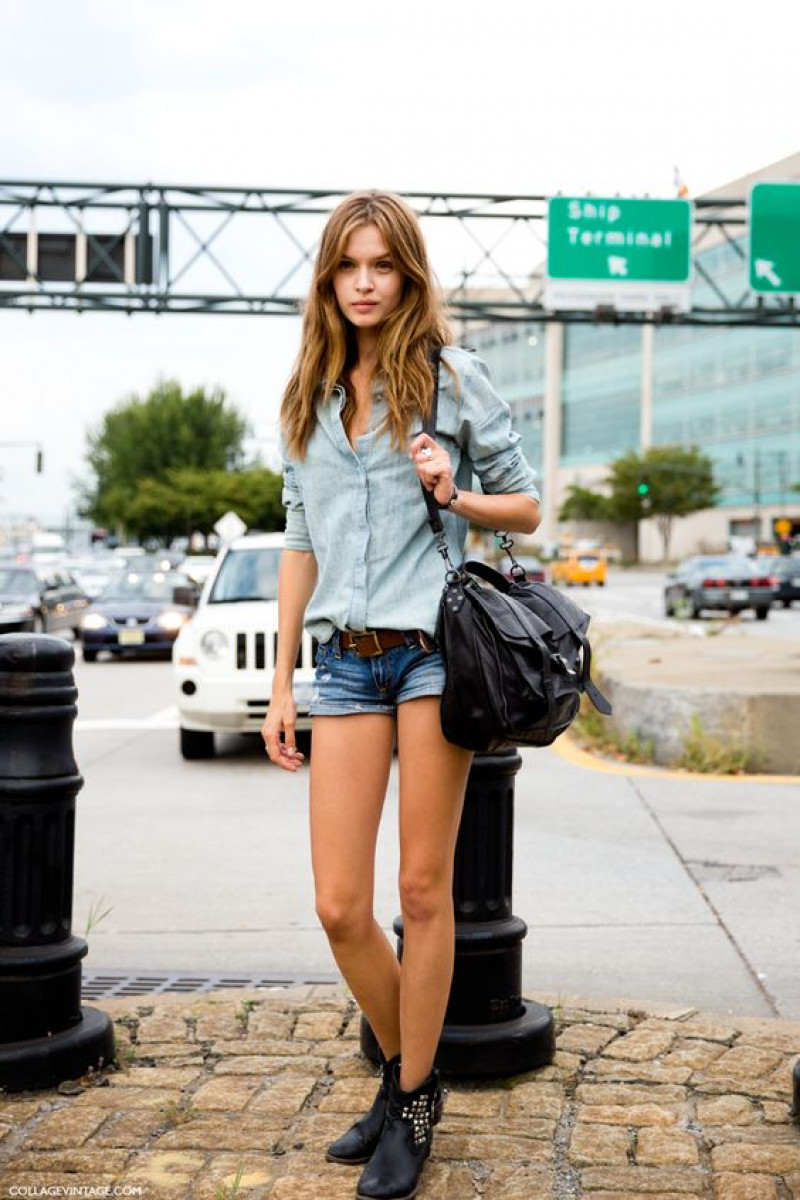 Loved it! The light blue cotton shirts with a collar. The black leather backpack purse is very Beautiful. The black leather ankle boots are Just amazing. Lastly, the denim shorts made of denim material.
Favorite One! Dark Blue and Navy Blue Jeans with White Crop Top- Is Perfect for a Skinny Girl!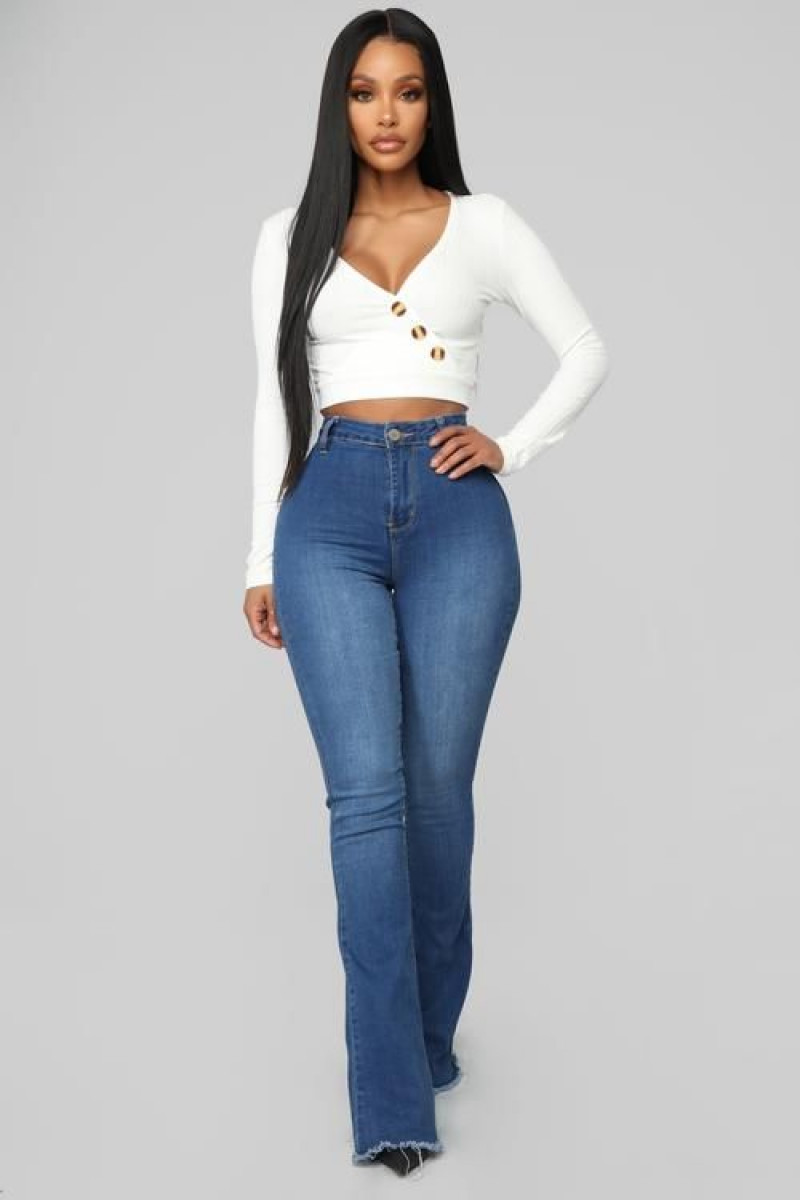 Get this Trendy Look with a pair these dark blue or navy denim trousers with a plain white V-neck crop top. Add some accessories like bracelets and a statement necklace to Style the outfit.
Yellow Mini Bodycon Dress with Square Neckline and Spaghetti Straps - Perfect for a Cocktail Party!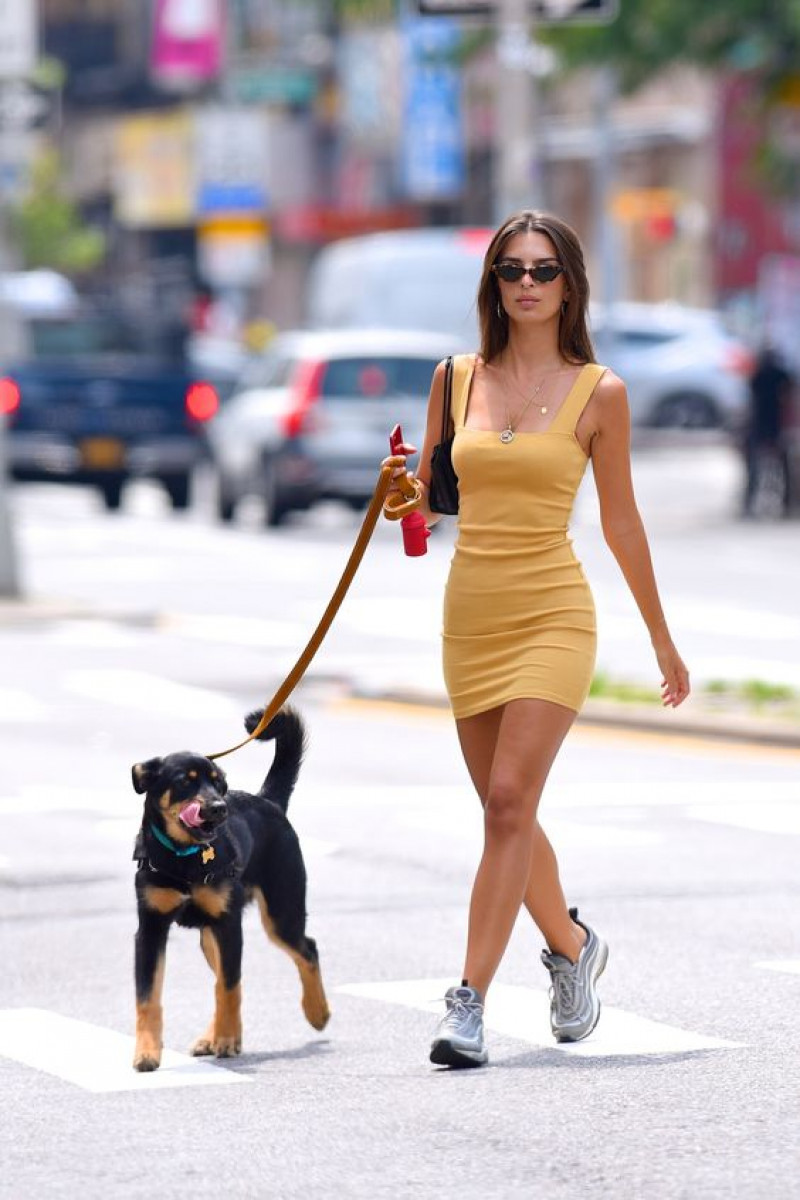 Get this stylish look with a pair this yellow bodycon dress with grey leather trainers and a gold necklace. Finish up the outfit with sunglasses for a trendy touch.
Stylish Crop Top with Denim Shorts are an amazing Outfit Combination for a Skinny Girl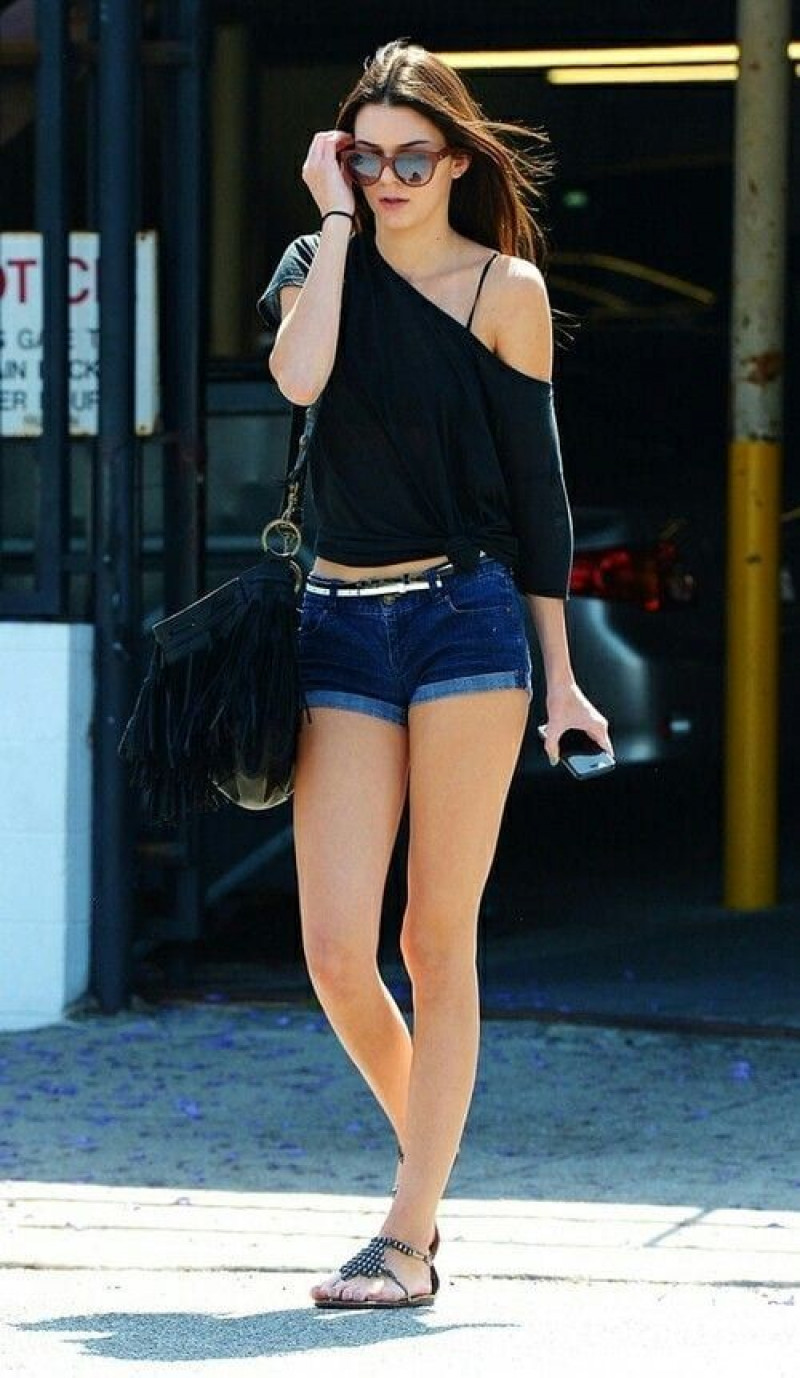 For the black leather long strap bag, dark blue and navy one-shoulder crop top with long sleeves and cotton denim shorts, I would suggest pairing them with sandals or flatform shoes.
Effortless Style: Light Blue Denim Trousers with a Pink Knitted Top, White Sneakers and Black Sunglasses!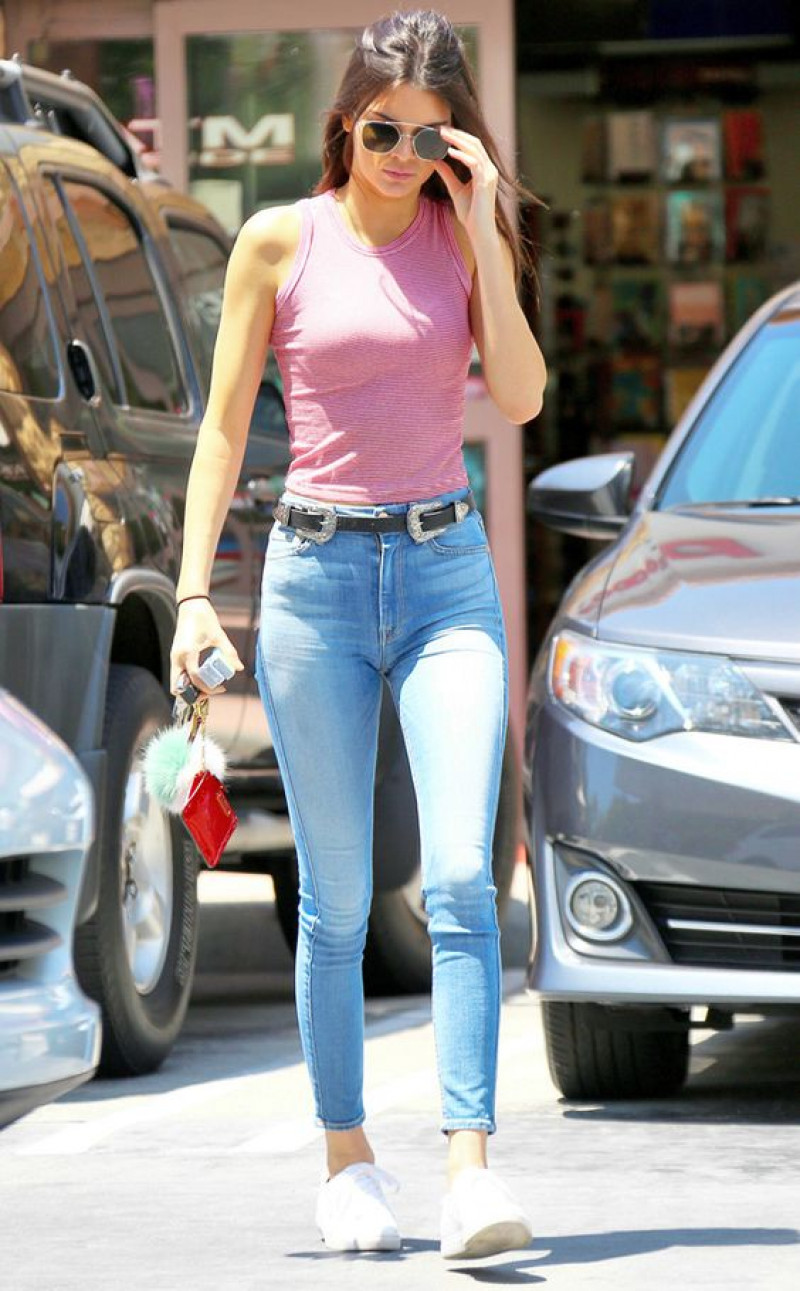 To look cool, pair light blue skinny denim casual trousers with a pink sleeveless knitwear top featuring partial closure and buttons. End up the look with white low-top sneakers and sunglasses.
Look Pretty in this: Light Blue Crop Top with Long Sleeves Styled with Light Blue Shorts!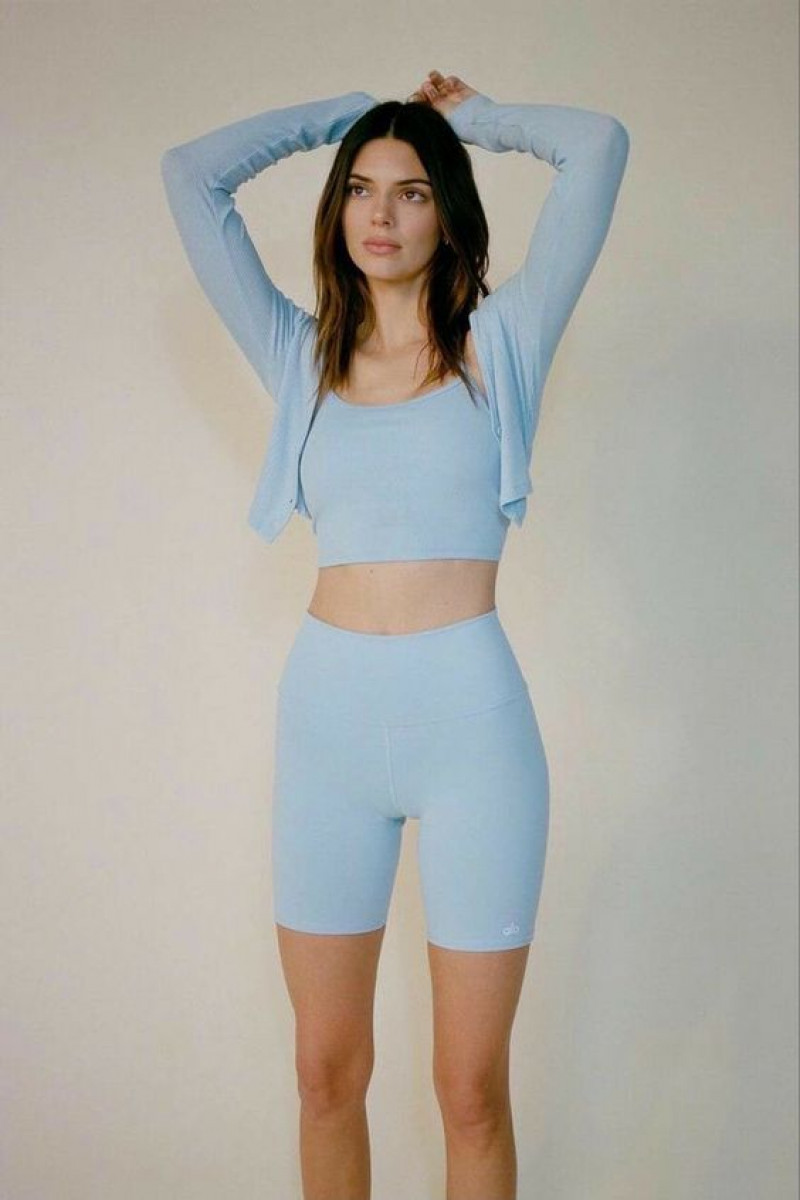 Get Ready with this light blue silk crop top with a round neckline and long sleeves is perfect for wear. It has a plain design, no closure, and no belt. Pair it with the sporty light blue cotton swim shorts for a stylish and comfortable look. The swim shorts have a short length, mid rise, and plain design.
Stunning Black Denim Shorts with White Sneakers and Sporty White Crop Top!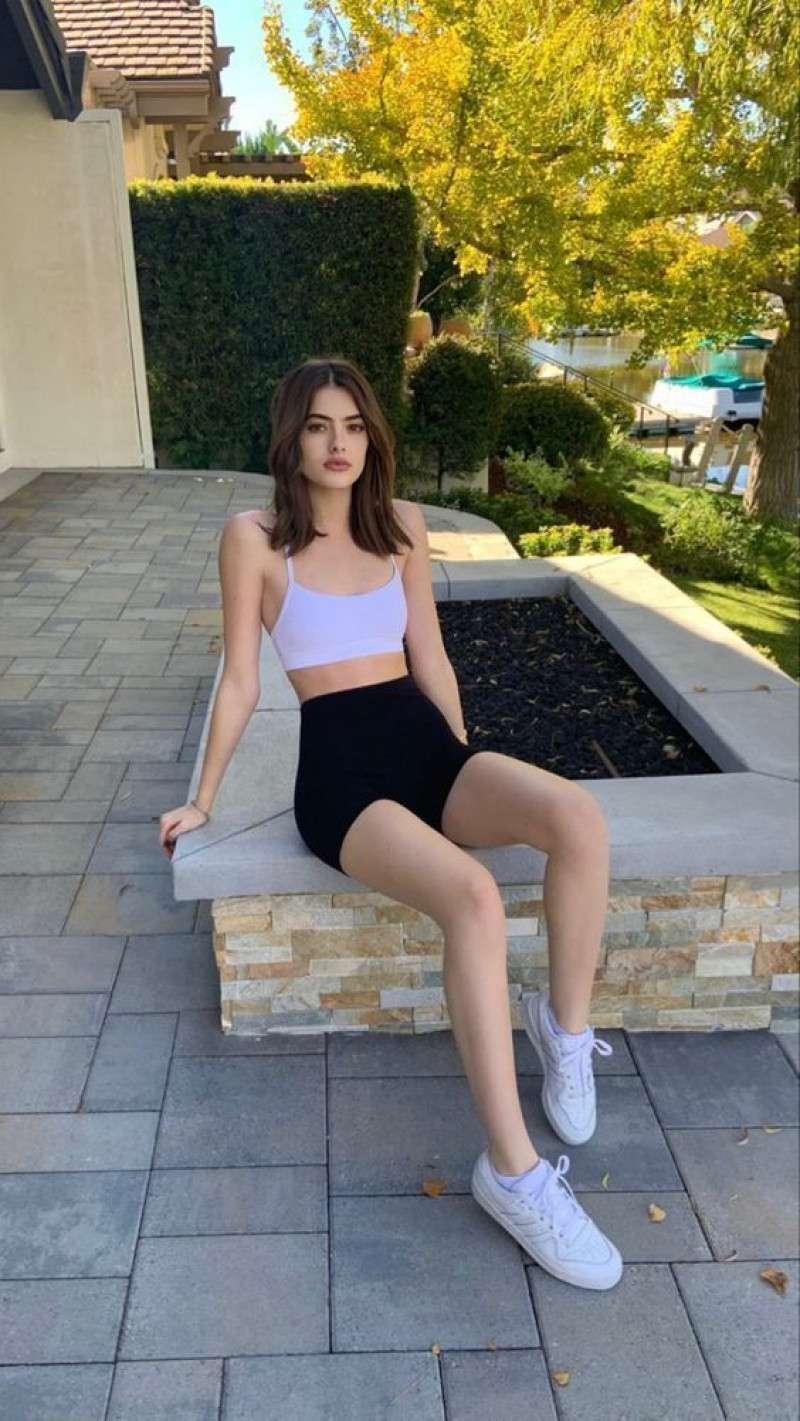 Amazing! Must try a black midi denim Shorts with a white cotton crop top. Style it with the outfit with low-rise white sneakers for a stylish and comfortable ensemble. Add some additional outfit tips by accessorizing with a statement belt or layering with a denim jacket for cooler weather.
Lovely Black Tracksuit for Women!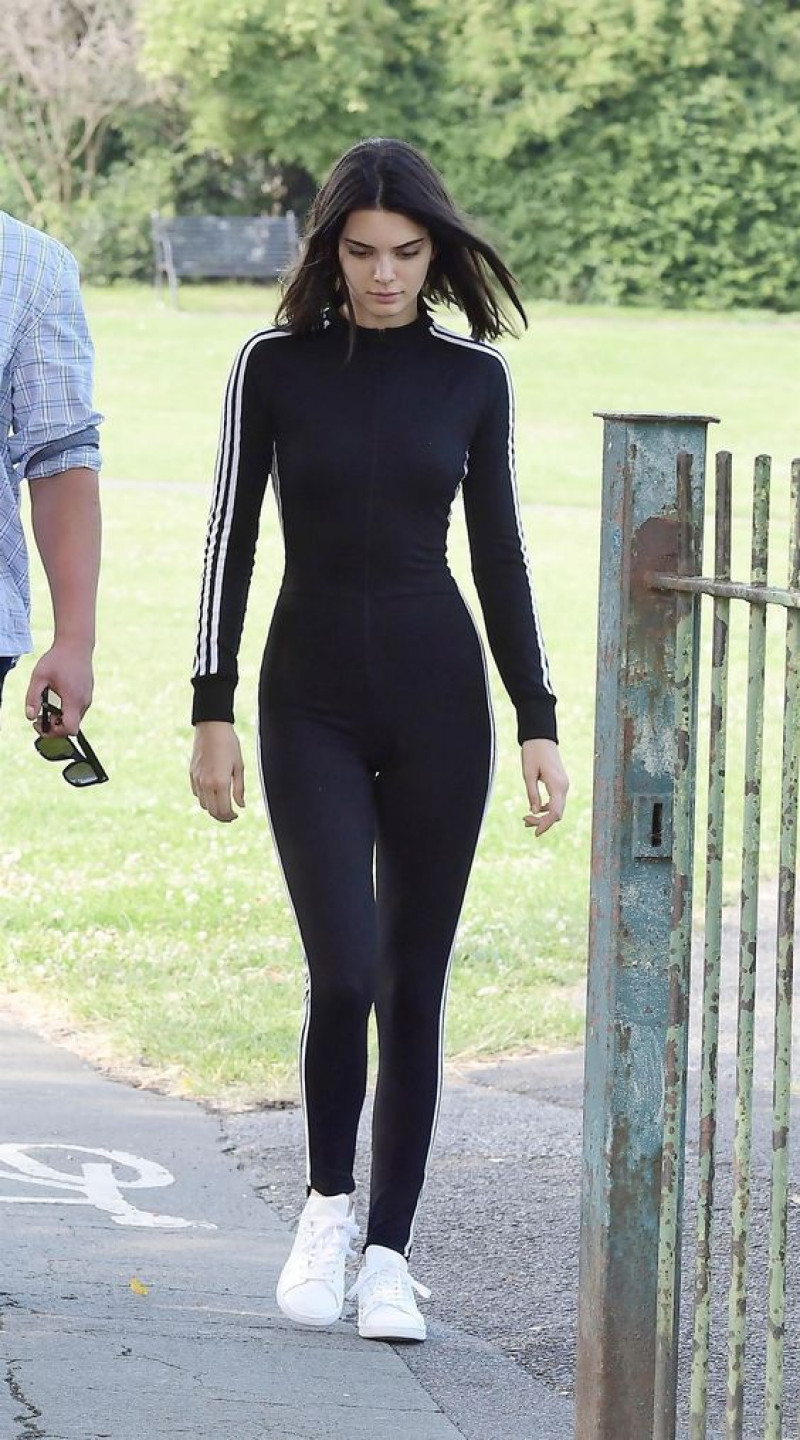 Get this sporty look with a Black turtleneck top with black sportswear leggings and white sneakers. Must Try the outfit with sunglasses for a stylish touch. Perfect for outdoor activities or a day at the park.