"Boating Outfits" capture my love for the water, blending style and functionality. From striped tops to breezy dresses, they embody the spirit of adventure and create memories of sun-kissed days on the boat. These ensembles reflect my personal fashion taste, making every boating excursion a cherished and stylish experience. I hope you will Try these outfits in your next Boating Trip.
Red checkered shirt with a white Top and Denim Shorts- Beige Chelsea ankle boots!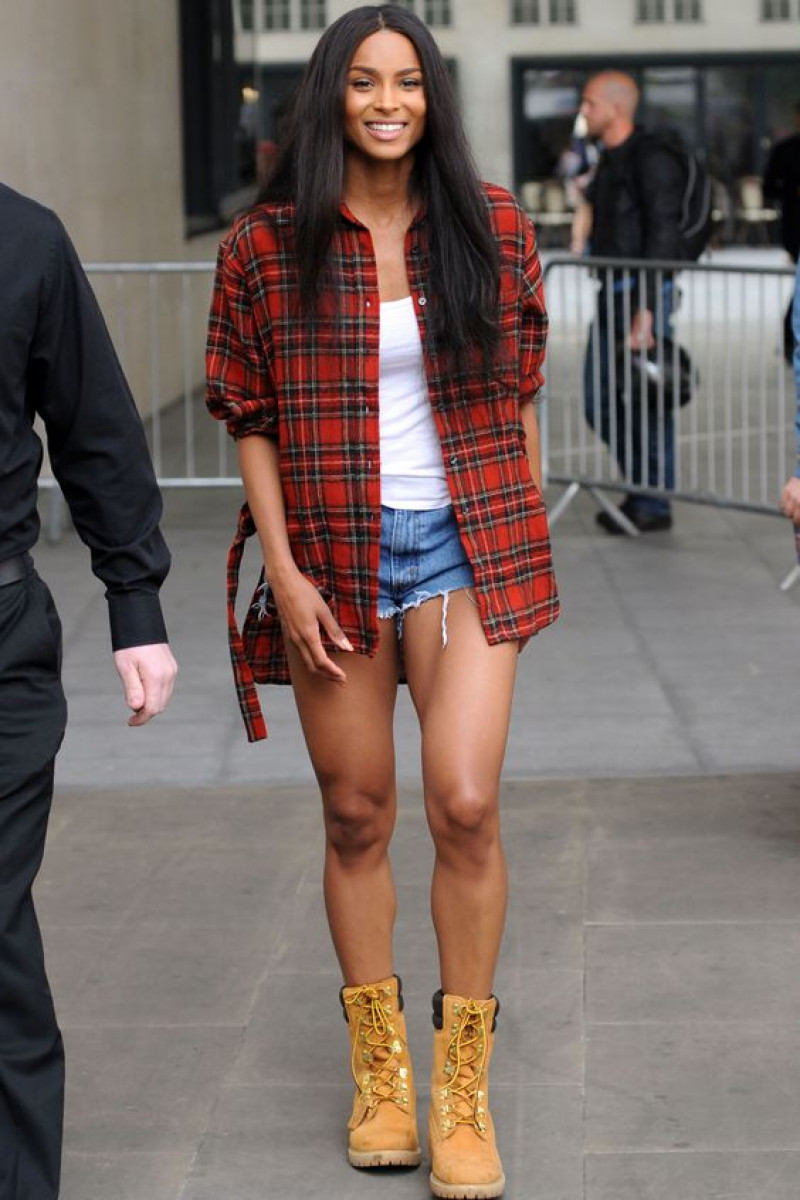 Red shirt with a collar and short sleeves are made of cotton, perfect for women wear. They have a patterned checked design with a full closure and button fastening. The shirts are single-breasted and do not come with a belt. The boots, as Chelsea and Ankle boots, are beige in color and made of leather. They have a sporty style and low boot height with a closed toe.
Short Biker Jacket with Grey Top and Denim Shorts - Looks amazing with Boots!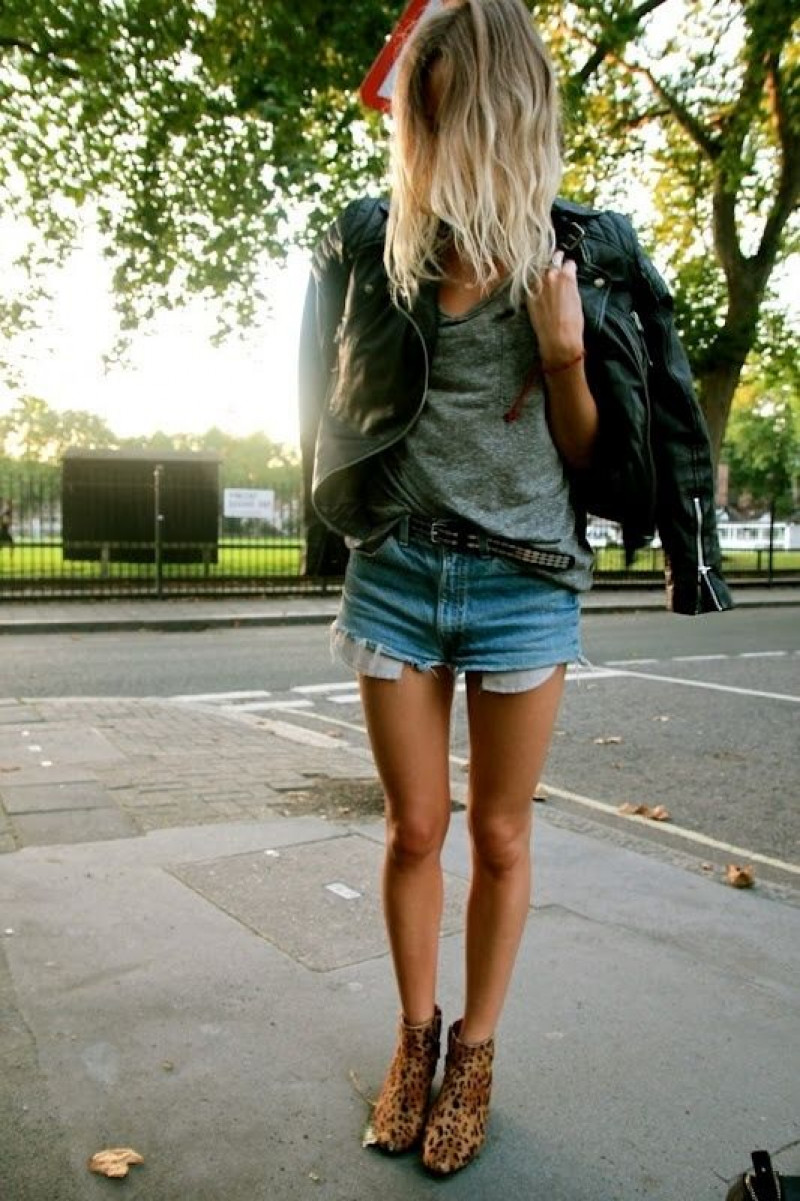 Stylish look! pair a green leather and suede biker jacket with light blue denim shorts. Match the outfit with beige elegant ankle boots for an effortlessly chic ensemble.
Blue Knitwear: Shorted V-Neck Boating Dress with stylish Hat and Sunglasses!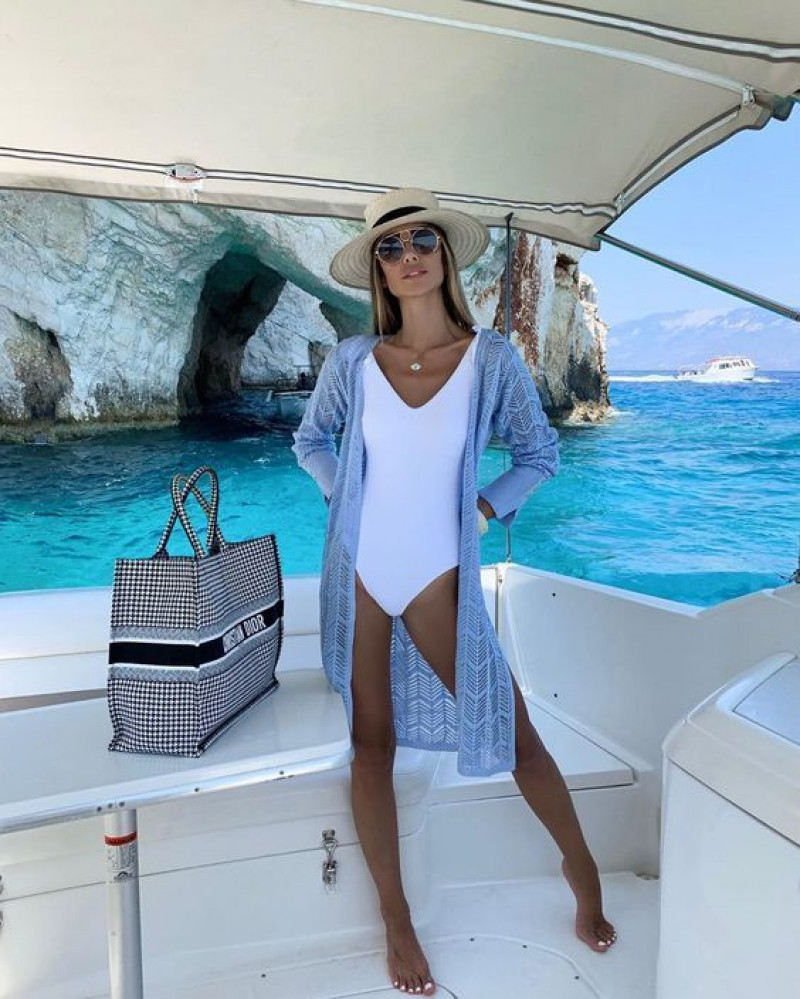 The key element of this outfit purple and violet knitwear dress with a V-neck and long sleeves. It features a shorted cut, full closure with buttons and a single-breasted lining. The dress is paired with a grey patterned top handle bag made of textile material. Completing the look are metal sunglasses and a necklace.
Blue checkered jacket for women- Try the look with Black Top ,shorts and High Boots!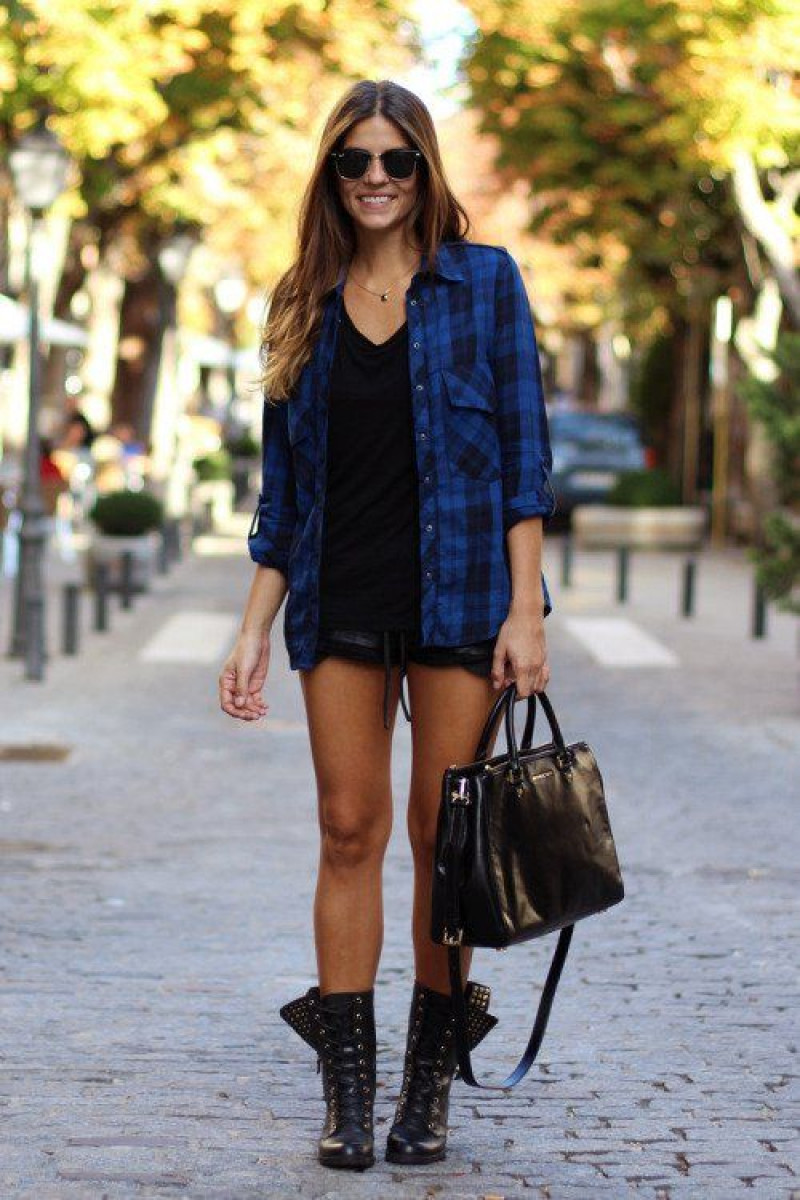 Hot Look! by pairing a dark blue or navy patterned suit jacket with a short length and full closure. Match the outfit with elegant black leather ankle boots and a brown leather satchel. Add a touch of glamour with a pair of peep-toe ladies high boots. Don't forget to accessorize with necklaces, pendants and chains, as well as a trendy pair of sunglasses.
Stay comfy in these white cotton shorts and black Crop Top- With stylish Shirt!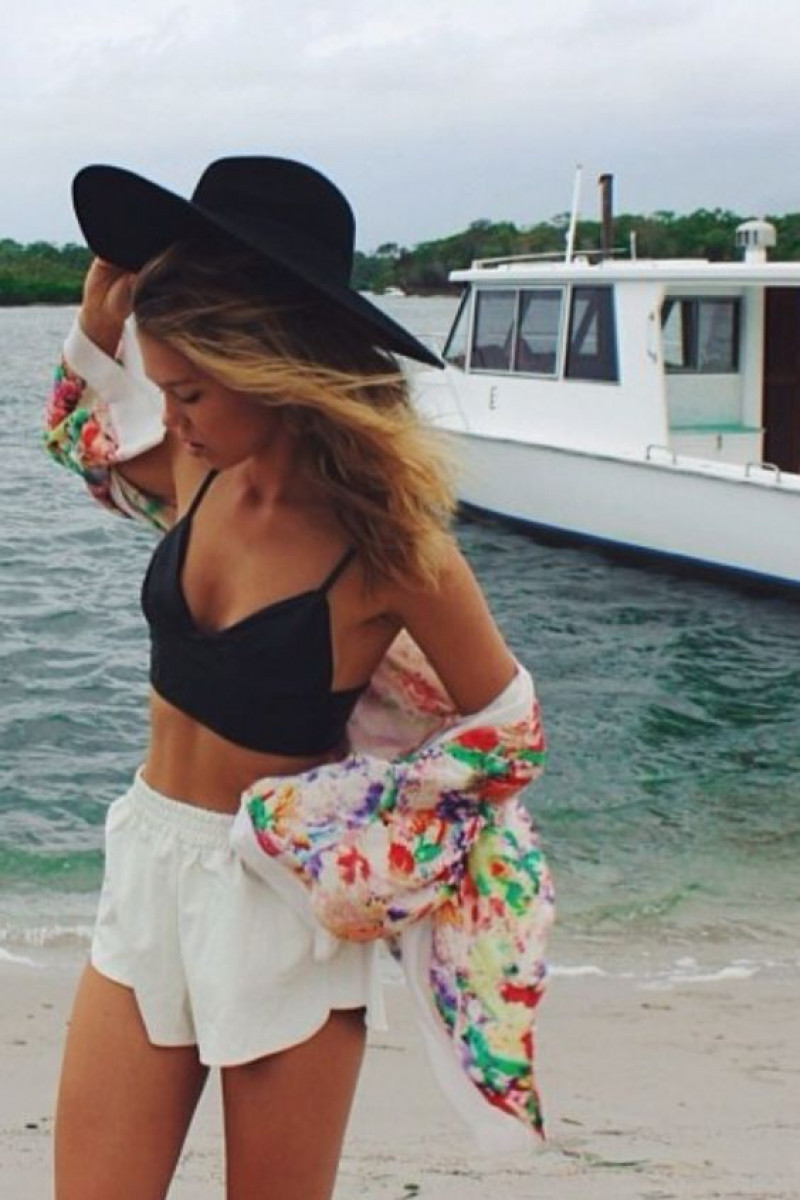 The white shorts, made of cotton and with a short length, are perfect for ones who prefer a low rise fit. The black sport bras, made of denim material, have a plain design.
White Short Dress with stylish sunglasses and silver Necklace!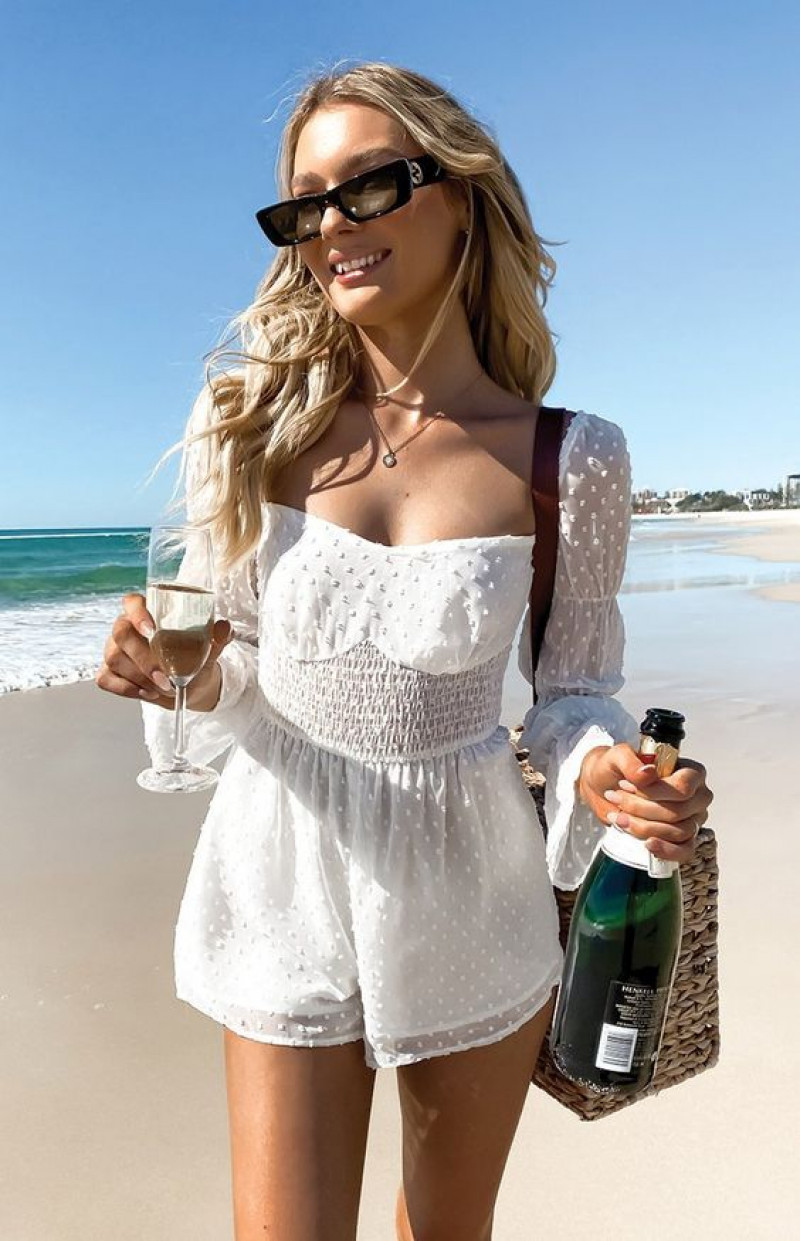 Rock a shiny white strapless short overall with an off-shoulder neckline and sleeveless design. No closure needed, babe! Try it with yellow sunglasses and a metal necklace out with gemstones.
Black and white striped Hoodie with Shirt shorts and Pink Cap!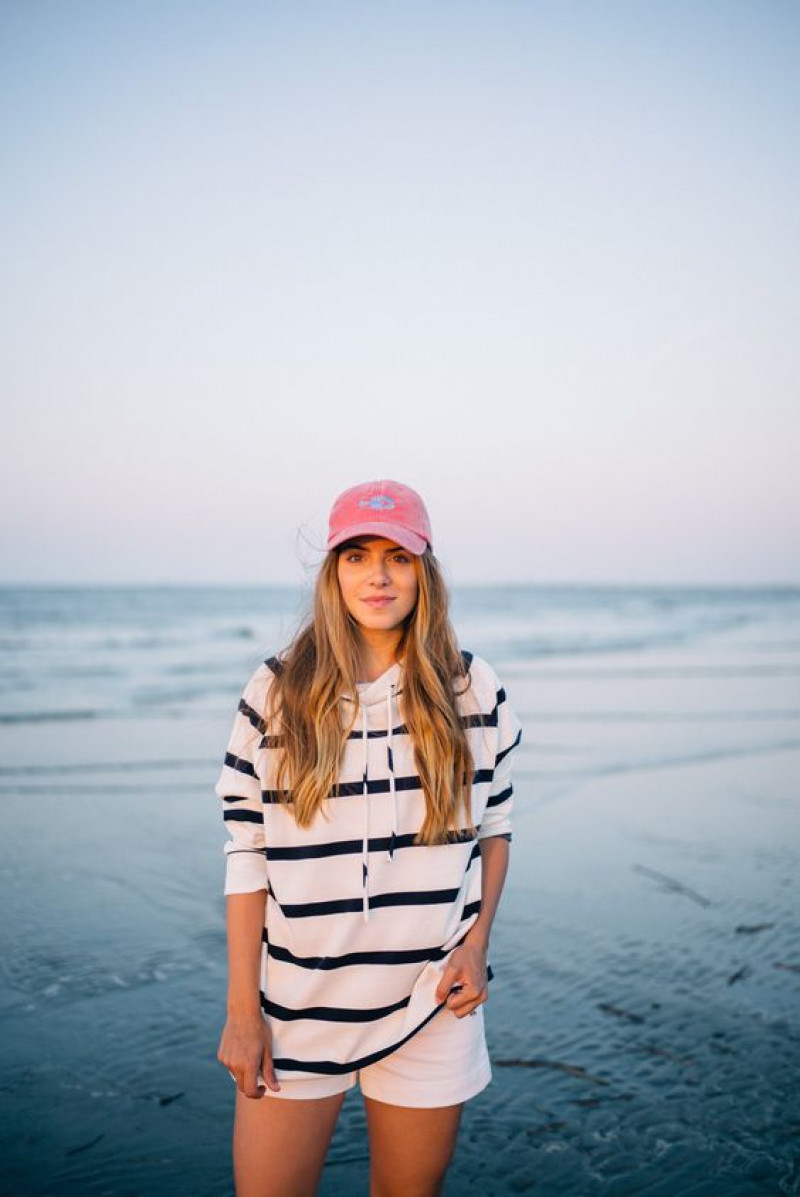 For a fun look, try a mini dress with a hooded neckline and short sleeves. Made of cotton, it features a patterned stripe design and partial zipper closure. Perfect for outdoor parties or beach outings. Finish the outfit with white swim shorts and a plain bucket hat.
White Off Shoulder Dress with Brown sandals and Hat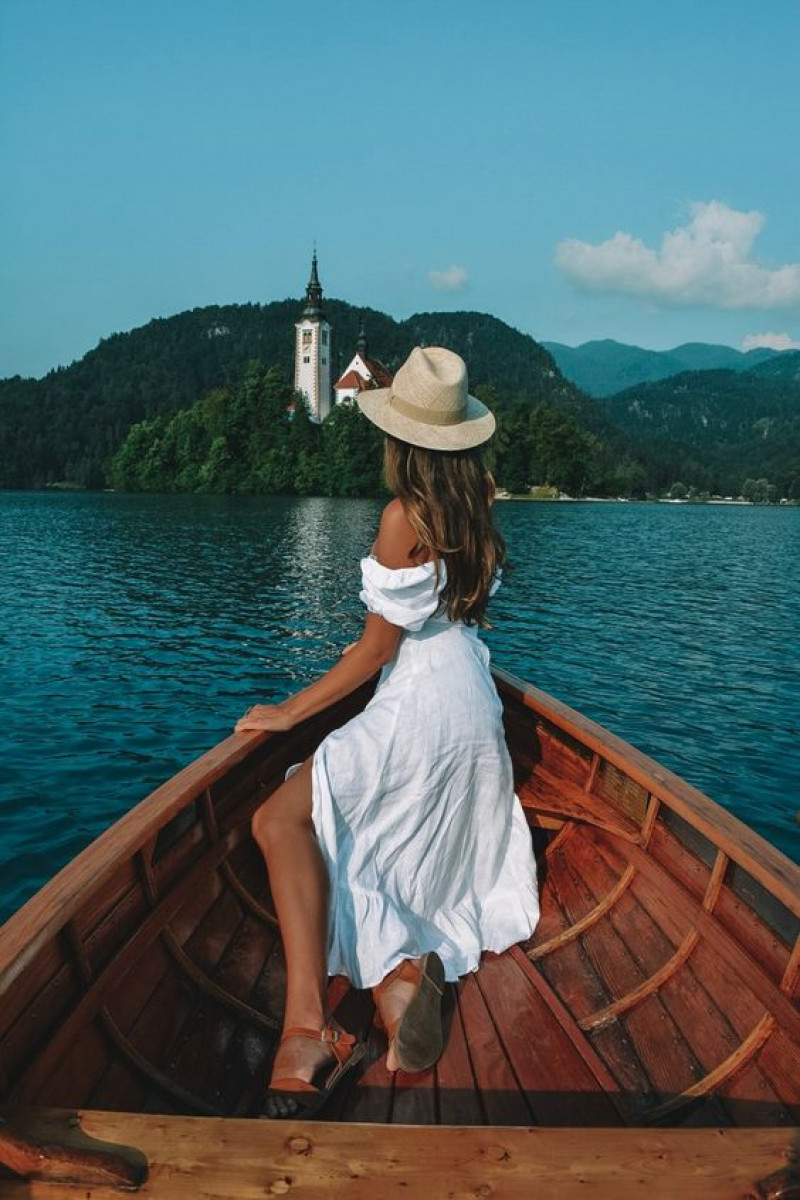 I'm loving this plain white crew-neck upper with no closure, paired with a straw hat for a chic and effortless look. The black leather ballerinas add a touch of elegance, while the brown low-cut free time shoes match the outfit. So on-trend!
Pink Jacket With Light Blue stylish Sunglasses!- Fashion choices for boating excursions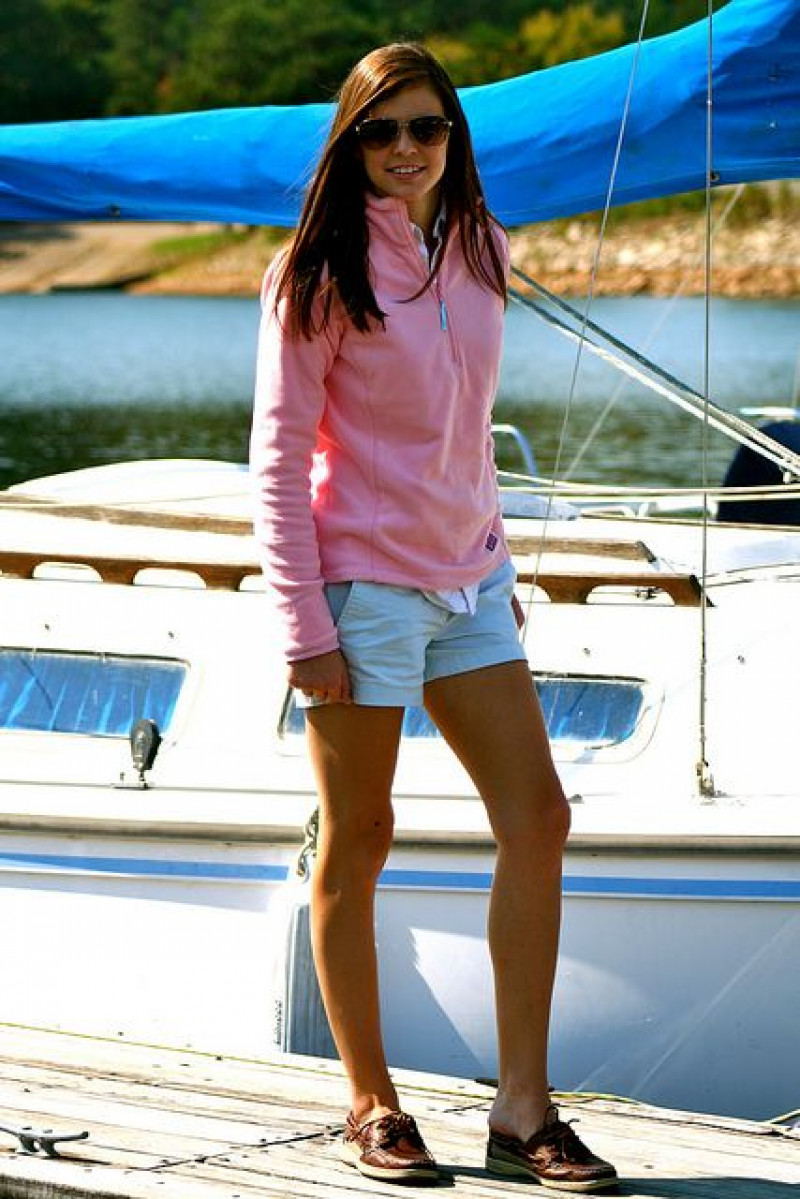 Lovely! wear a pink silk cowl-neck sweatshirt with long sleeves and partial closure. Match it with light blue denim shorts. Finish up the look with brown leather low shoes and sunglasses.
Plain Shirt with Low Cut Neckline and Denim Shorts - Stylish Sunglasses!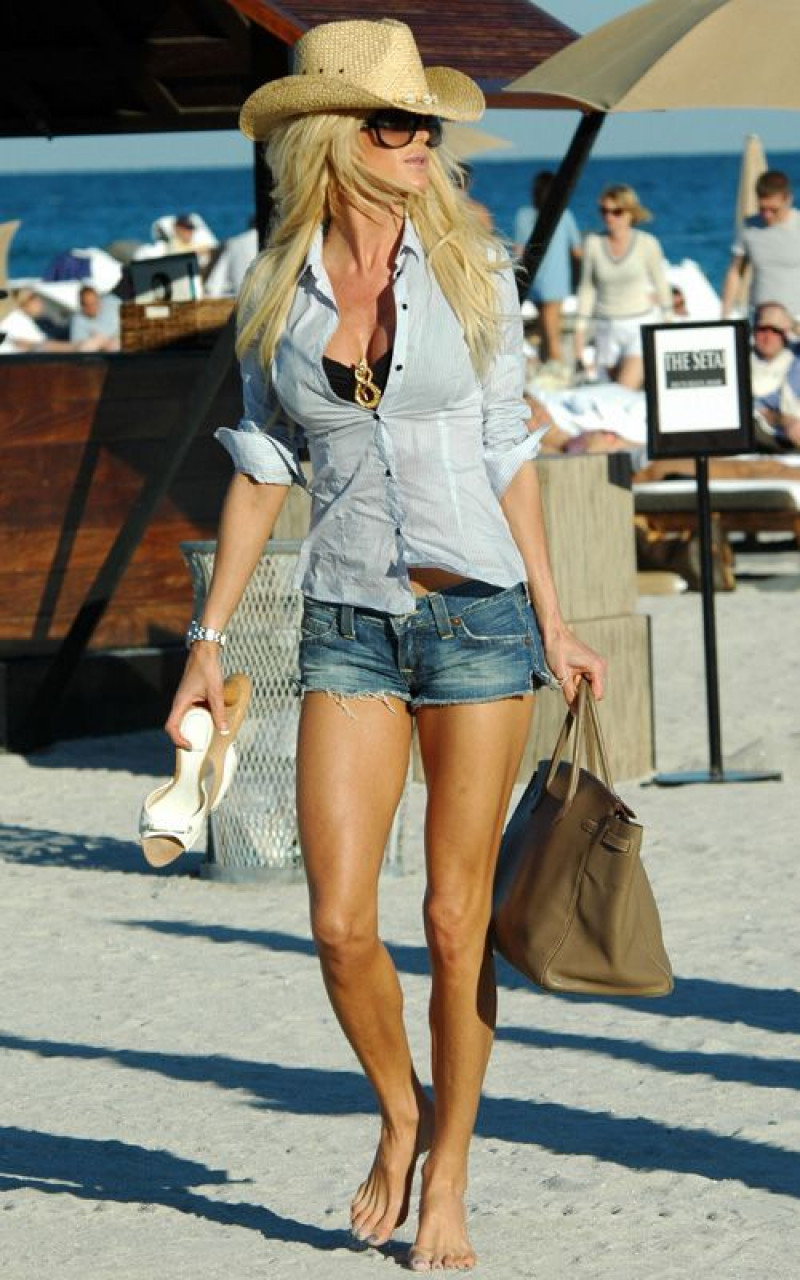 Light blue denim shirt is a sleeveless, low cut made of cotton. The top handle bag in brown leather complements the outfit. Match it with denim shorts in the same color and a plain straw hat for a summer look. Go with the ensemble with beige pumps featuring a stiletto heel. The silver watch with a blue dial adds a touch of sophistication to the overall look.
White Dotted Shirt with Pink Shorts- And Stylish Sunglasses!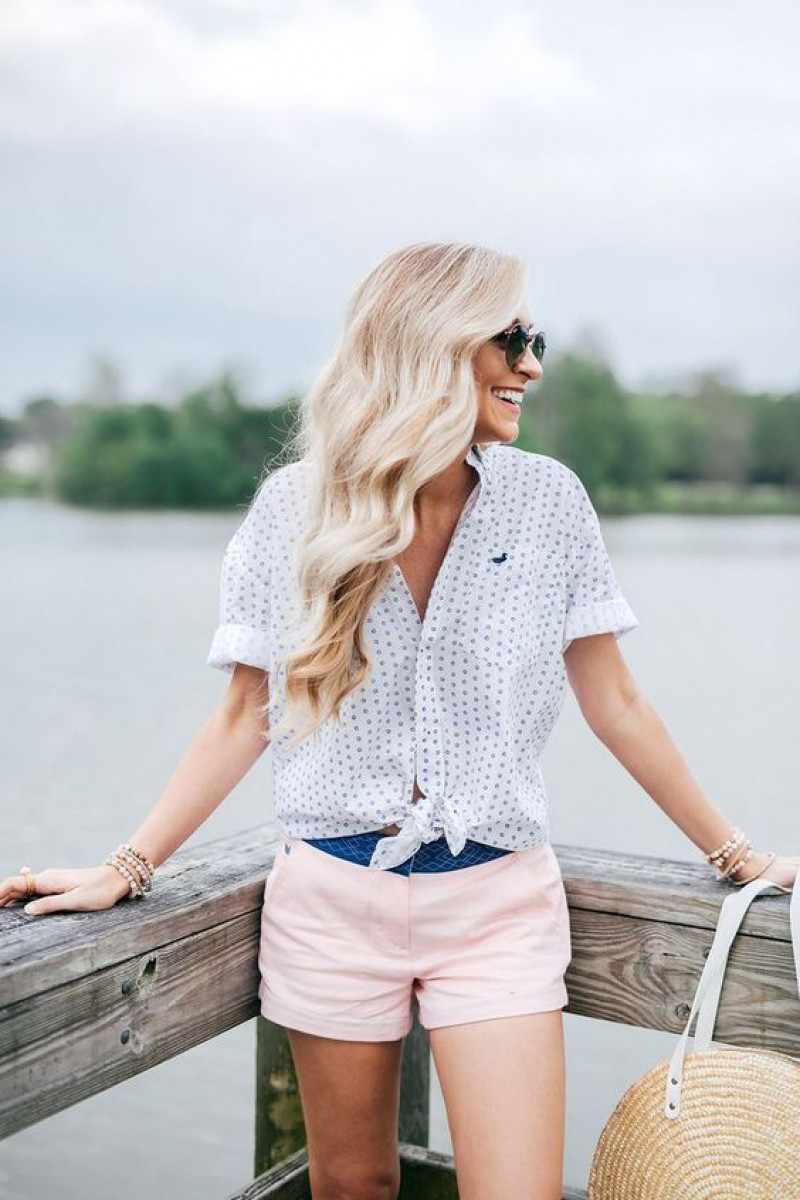 Look amazing! with a white silk V-neck blouse with polka dot pattern and short sleeves, fastened with buttons. The smart style was enhanced by pairing it with pink cotton shorts. She accessorized with silver metal bracelets and sunglasses to try the stylish look.
Navy Blue Top with Blue and White Shorts and Stylish Sunglasses!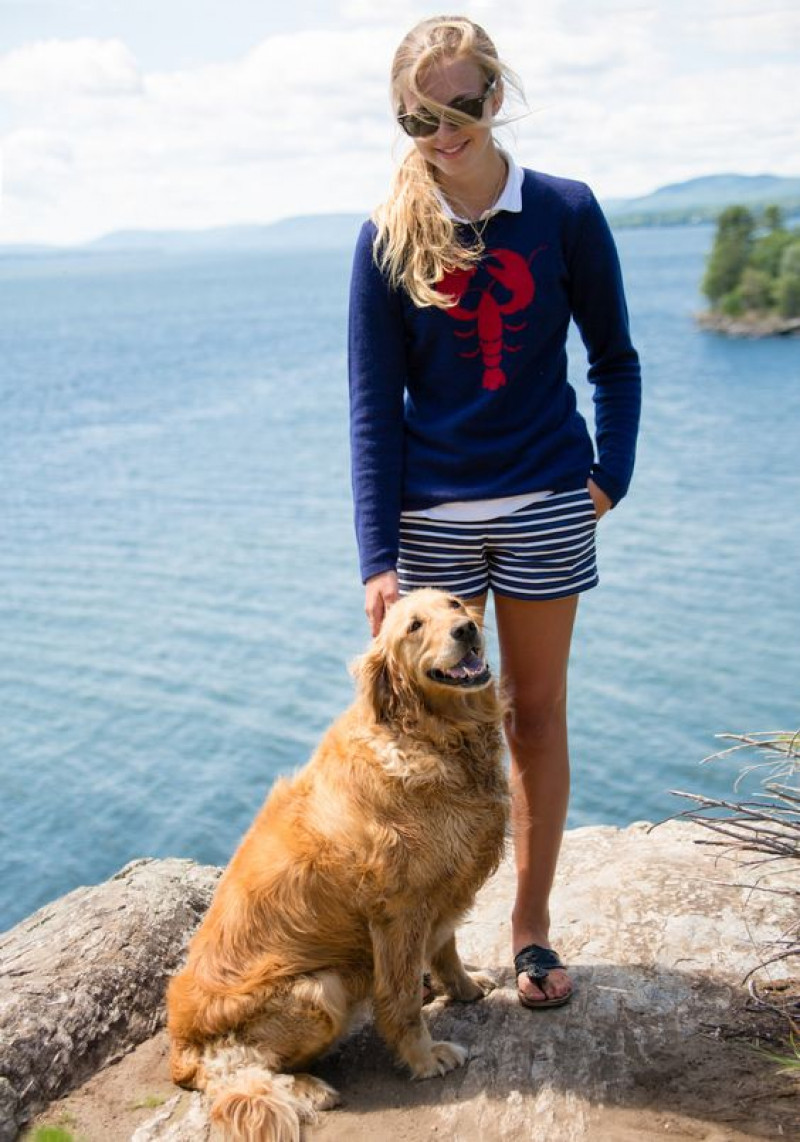 Get Ready with this a dark blue or navy collar sweater with patterned colorful shorts. Finish the outfit with flip-flops and sunglasses. Perfect for beach outings or relaxed summer gatherings.
White Plain T-shirt with Mini Skirt- Looks Amazing!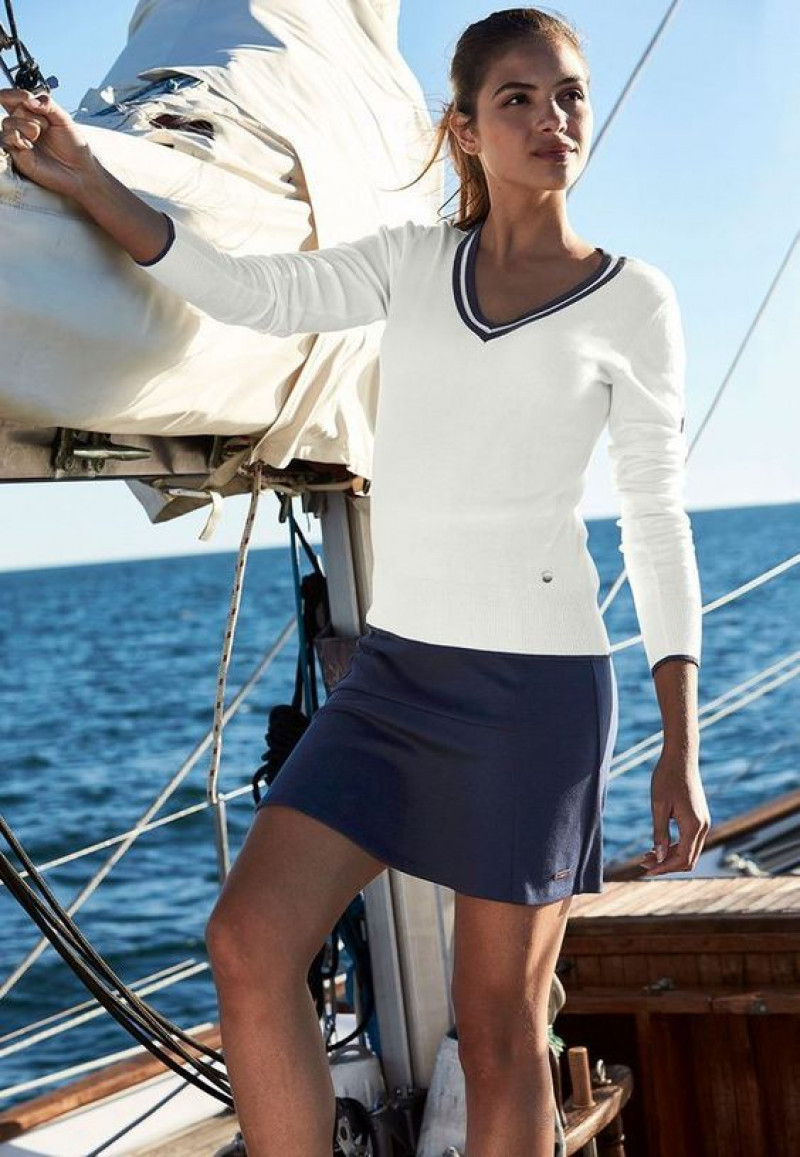 Try pairing a white shorted tunic with a V-neck and long sleeves, perfect for seeking. Match the outfit with a dark blue or navy midi denim skirt made of cotton for a plain design. Opt for full closure to maintain simplicity and achieve a cool look.
Red Tshirt with High Boots, Clutches and Wristlets and Watches!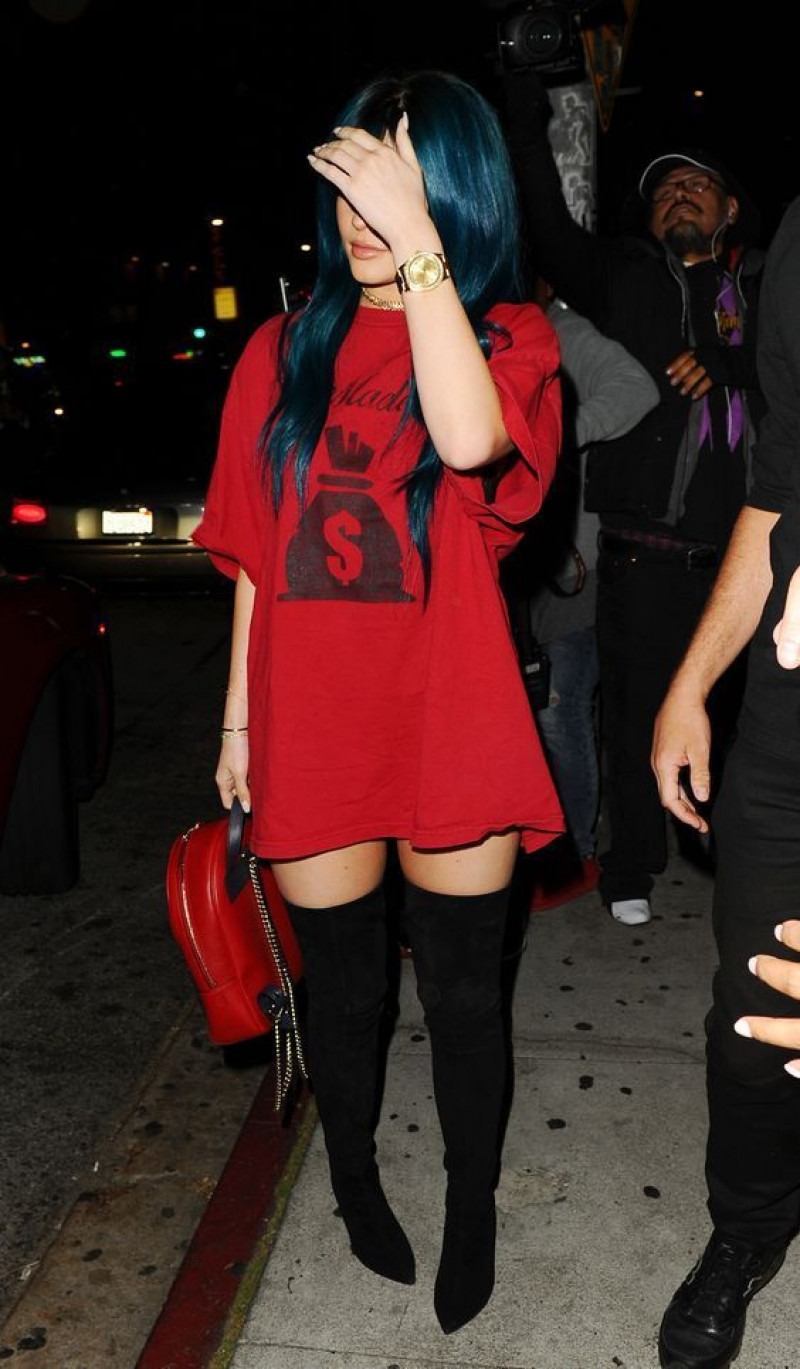 Must try a pair a red turtleneck mini dress with short sleeves made of cotton. Finish the outfit with black leather high boots for a stylish touch. Add a plain red leather clutch and accessorize with a golden watch featuring a dial and strap. This ensemble is perfect for an adult woman looking for a comfortable yet fashionable outfit.
Grey Midi Dress styled with White Shirt and sunglasses!- Clothing suggestions for a day of boating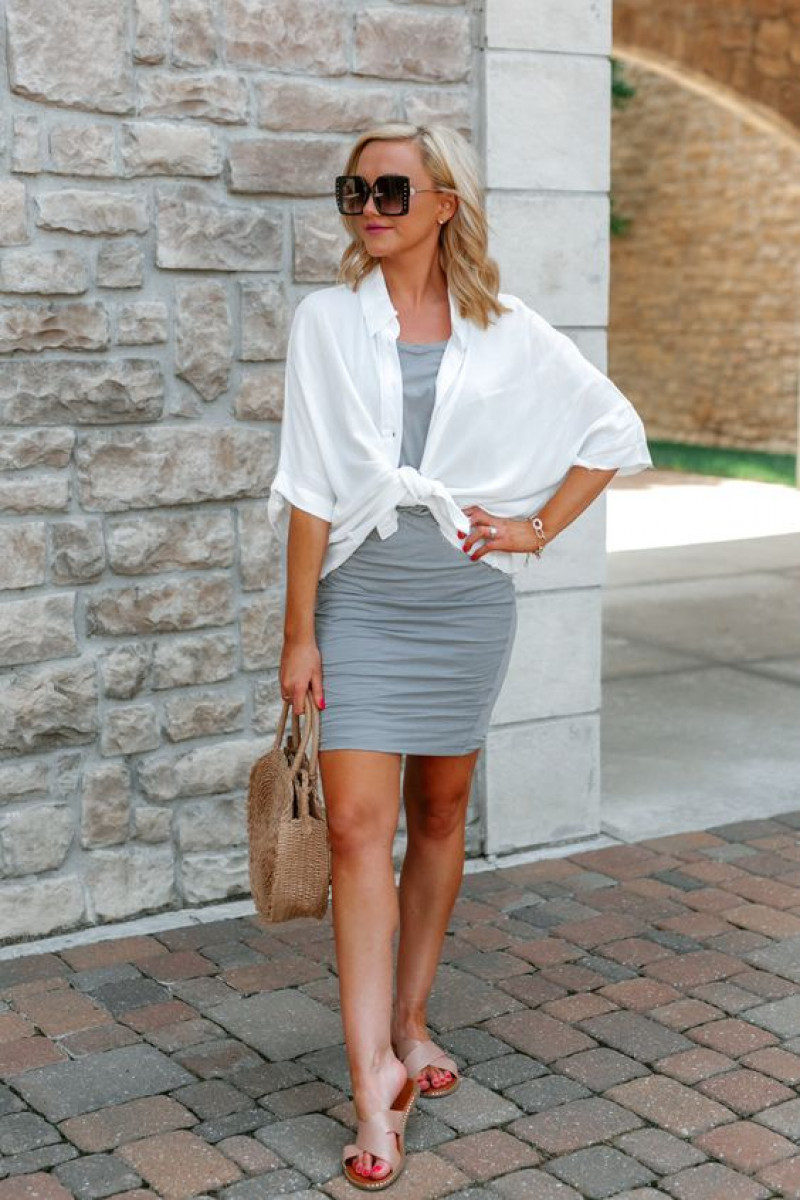 White cotton crop Top with a full closure is perfect for a smart look. Go with a grey mini skirt for an elegant formal occasion. Must Try the outfit with a beige straw top handle bag and white leather sandals. Add some sunglasses and a watch for a stylish touch. Ideal for summer parties, brunches, or outdoor events.
Denim Shirt with White Shorts- Outfit ideas for a day on the boat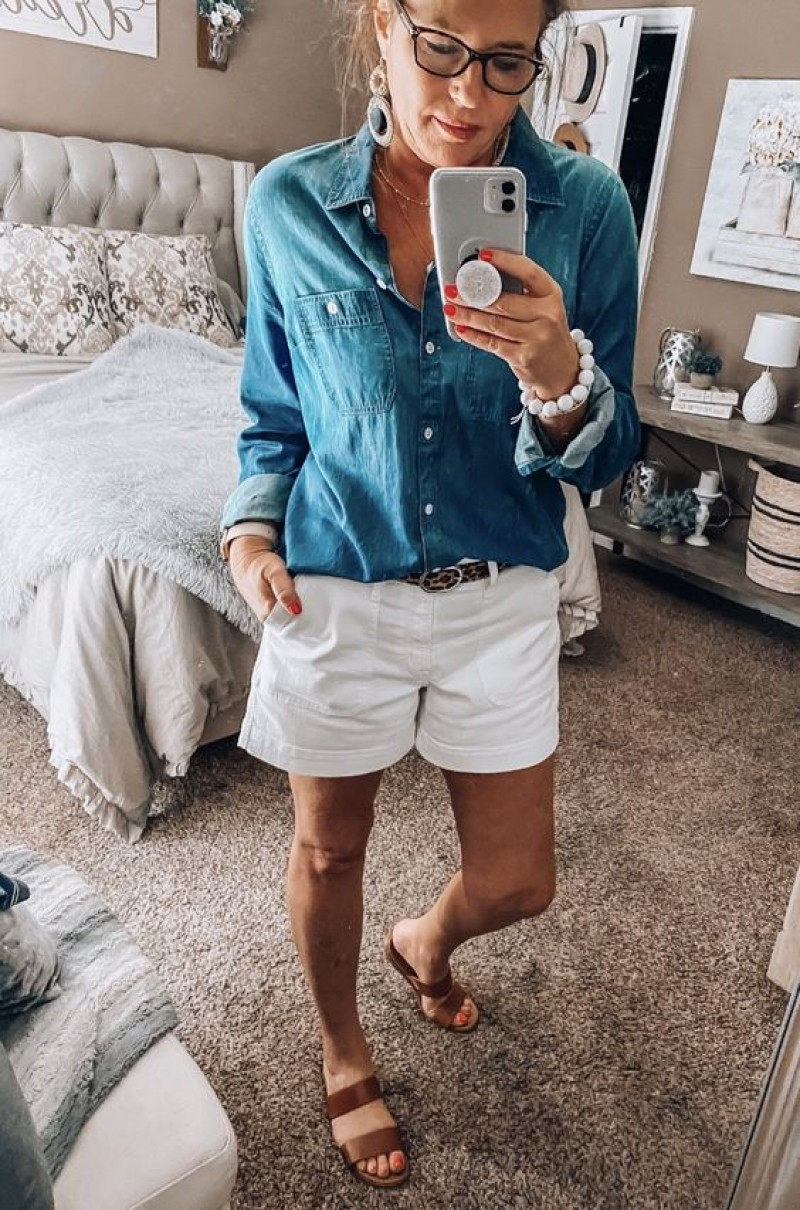 The key elements of this outfit include a light blue hooded denim shirt with long sleeves, made of denim material. The trousers are white, made of cotton and have a wide leg fit. The brown leather sandals have a low stiletto heel. Completing the look are silver earrings made of metal with gemstones.
Colorful patterned hooded t-shirt paired with gren hotpants and round metal frame sunglasses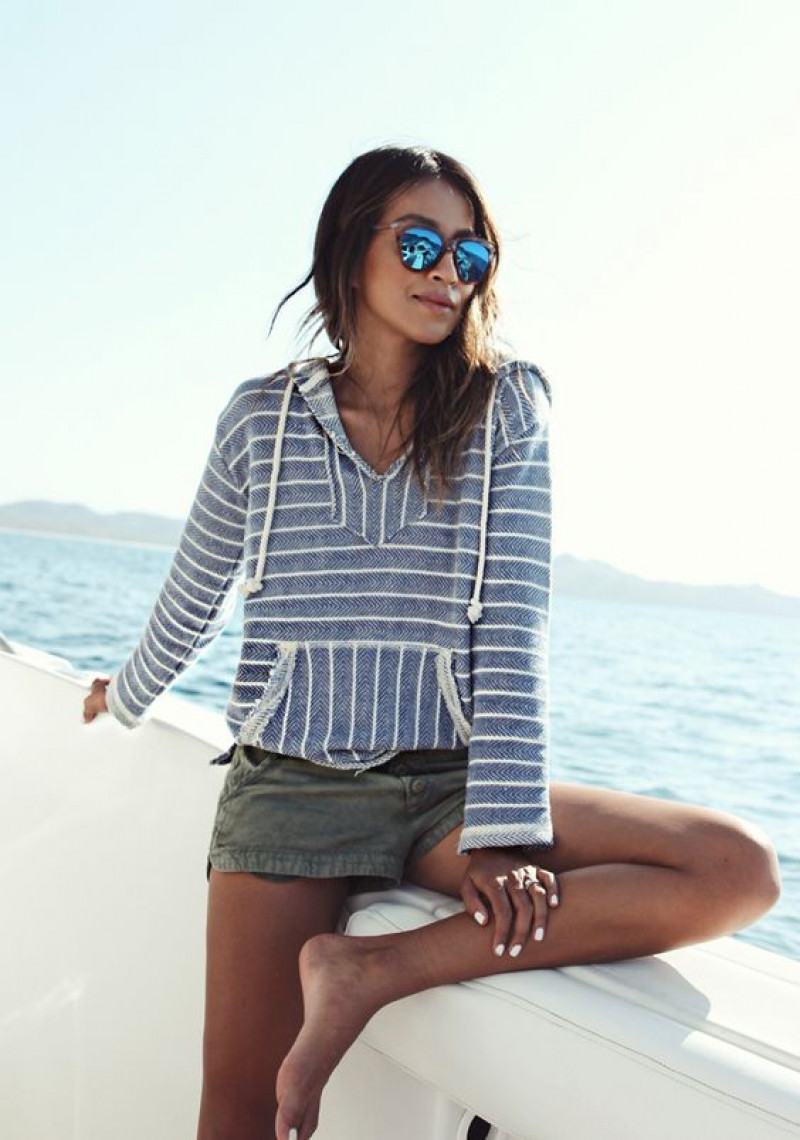 Stunning look with this striped t-shirt with a hood and long sleeves is made of cotton, perfect for women wear. The plain grey knitwear hotpants are short in length and ideal for a complete look. Pair them with sunglasses to match the trendy look.
Try this Boho Wide Leg Pant with Swim Top- Outfit options for a boating adventure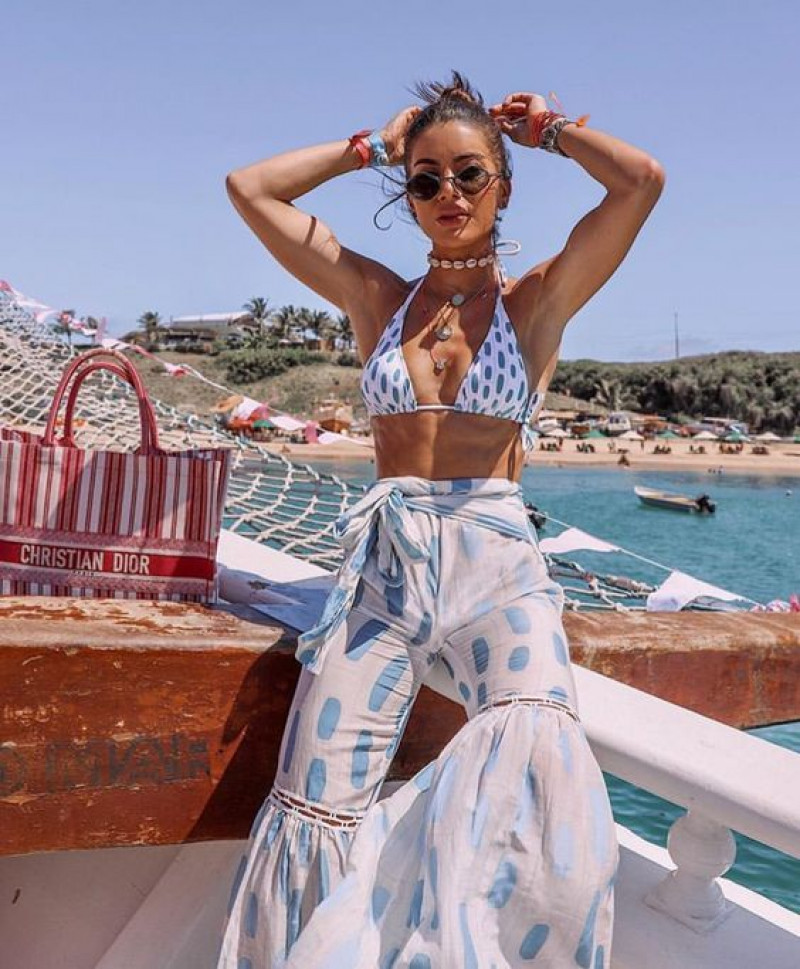 Try a boho wide leg pant with a patterned swim top and rose bracelets. Perfect for summer events like beach parties or music festivals.
White shirt with Denim Shorts and Stylish Hat- Dressing up for a day of boating fun!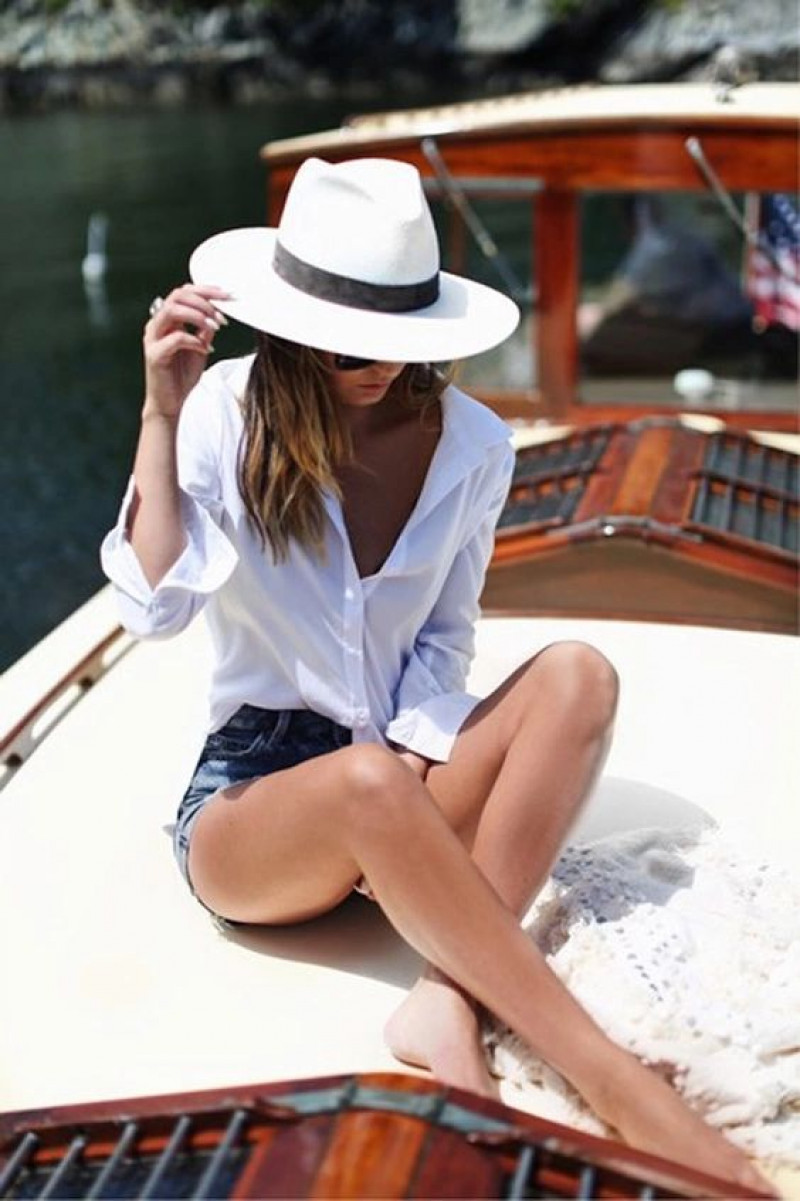 Get ready with a pair of white cotton shirt and collar neckline, along with a shorted cut. Try the outfit with a straw hat for added style.
White Cotton Collar Shirt with Stylish Hat and Sunglasses!- Trendy outfits for a day of boating activities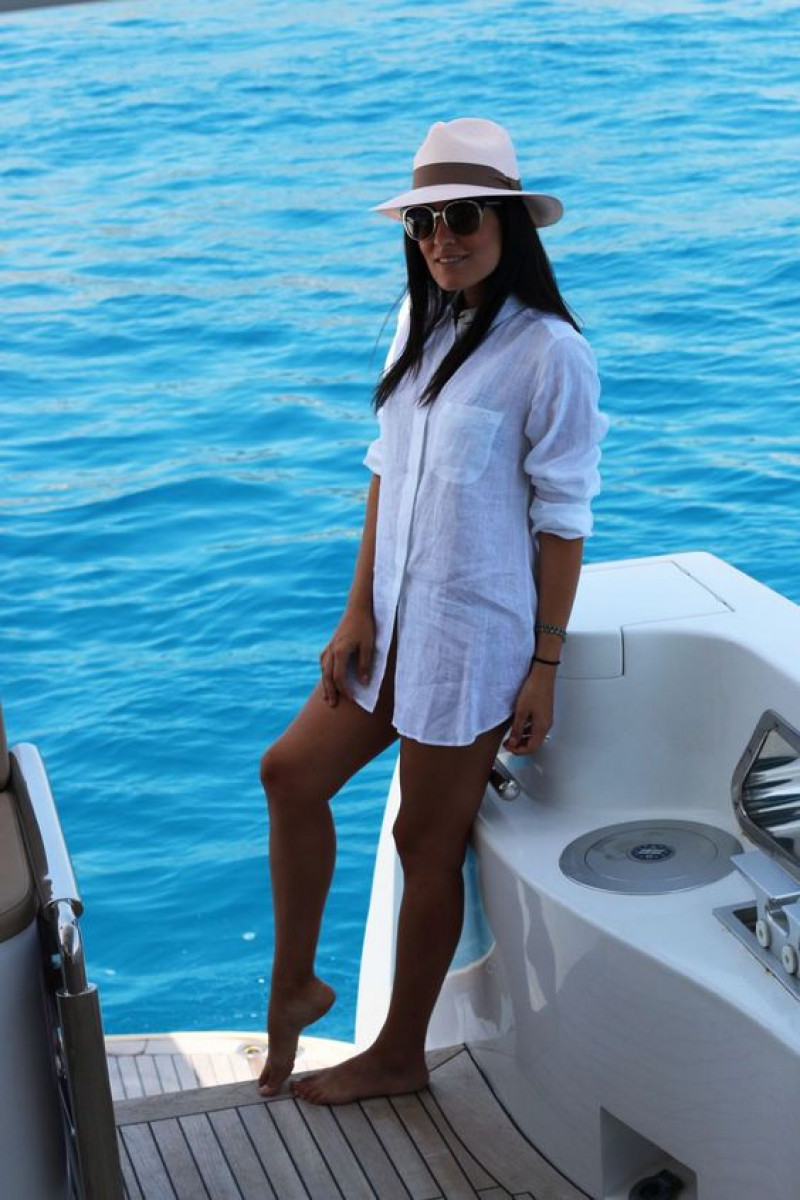 Lovely! pair this white cotton shirt with sleeves and collar neckline with smart trousers. Match the outfit with a beige leather top handle bag, a plain straw hat and sunglasses for a trendy touch.
Get ready for a fun day at the beach with this white mini skirt and designer top.
Get ready for a beach day with this white cotton mini skirt paired with a plain white short-sleeved top. Try the look with sporty white mules. Additional colors to consider for your outfit could be light blue or pastel pink.
Black and White striped sweater with White Jeans- Attire ideas for sailing or yachting
🌈🧥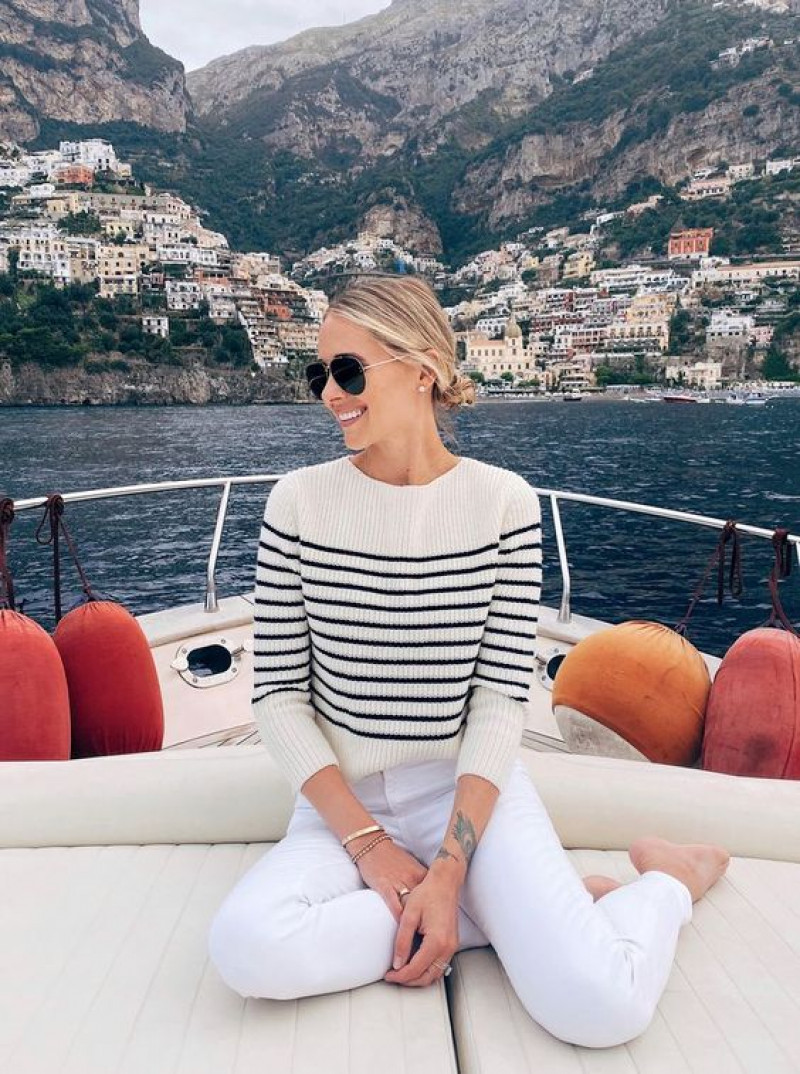 Colorful striped sweater a crew neckline is perfect for a patterned look. Match with some sunglasses and a rose gold metal bracelet to Match the look!
Beige Colored Bardot Top and Skirt -Looks Perfect with White Shirt and Sunglasses!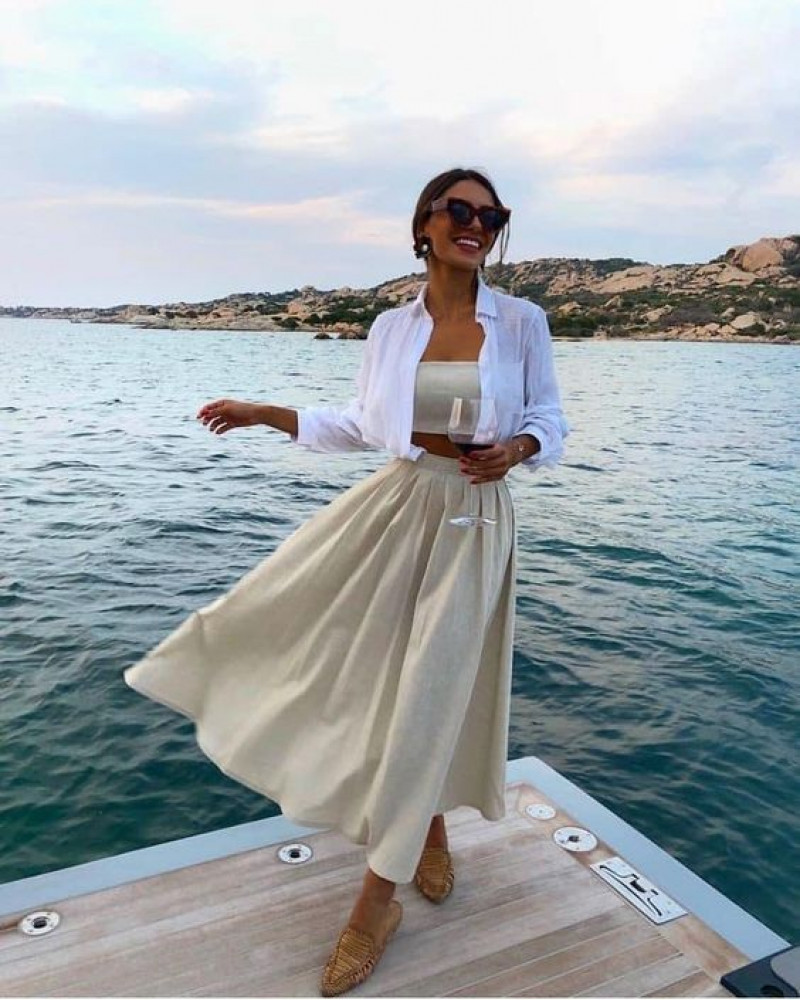 I'm loving the beige maxi A-line skirt with a logo design, paired with a smart white lace shirt featuring a collar neckline. Finish off the look with some brown fur mules and trendy suede sandals. Don't forget to accessorize with stylish sunglasses for that extra fashion flair!
White and Black Striped Top with White Jeans and Stylish sunglasses and a Watch!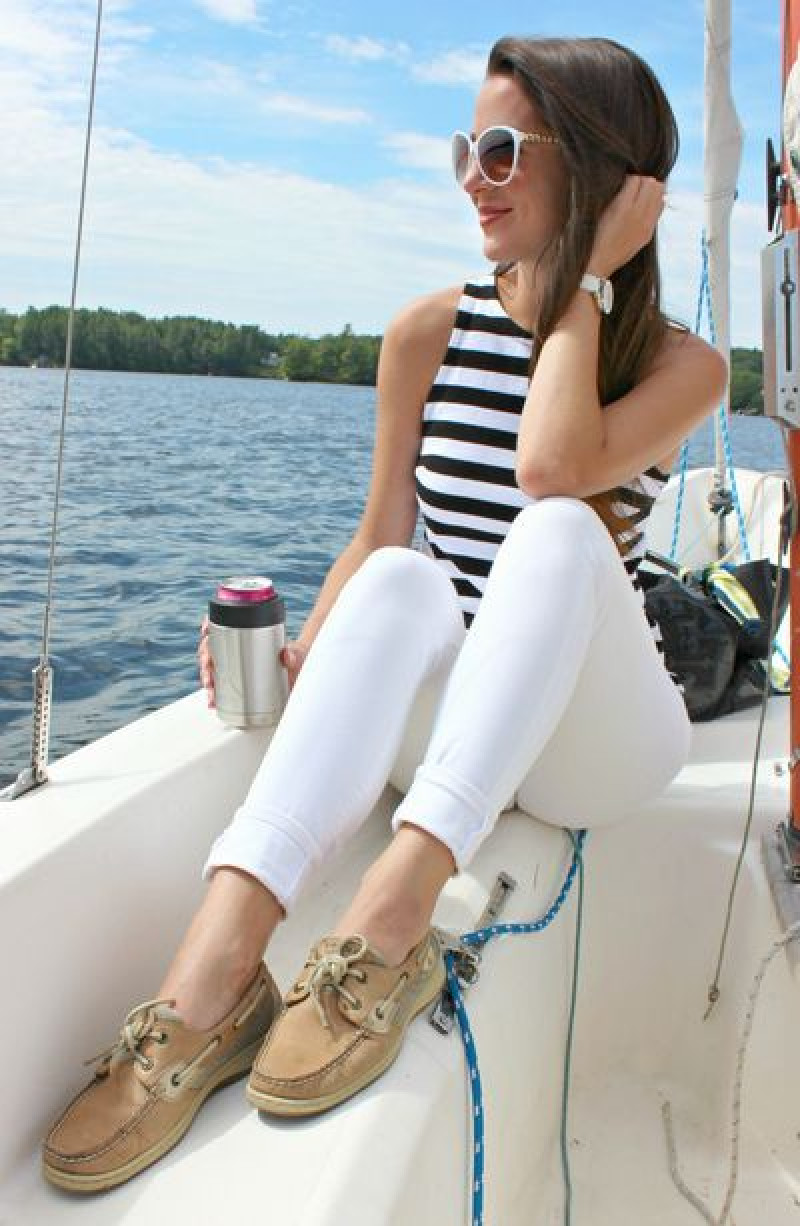 Stunning trousers in white silk have a plain design. The top is matched with a patterned stripe design. The bum bag is made of leather and the sunglasses have a stylish pattern. The elegant watch has a golden case and a white Roman numerals dial.
Purple Bardot Top with Stylish Mini Skirt and White Sandals!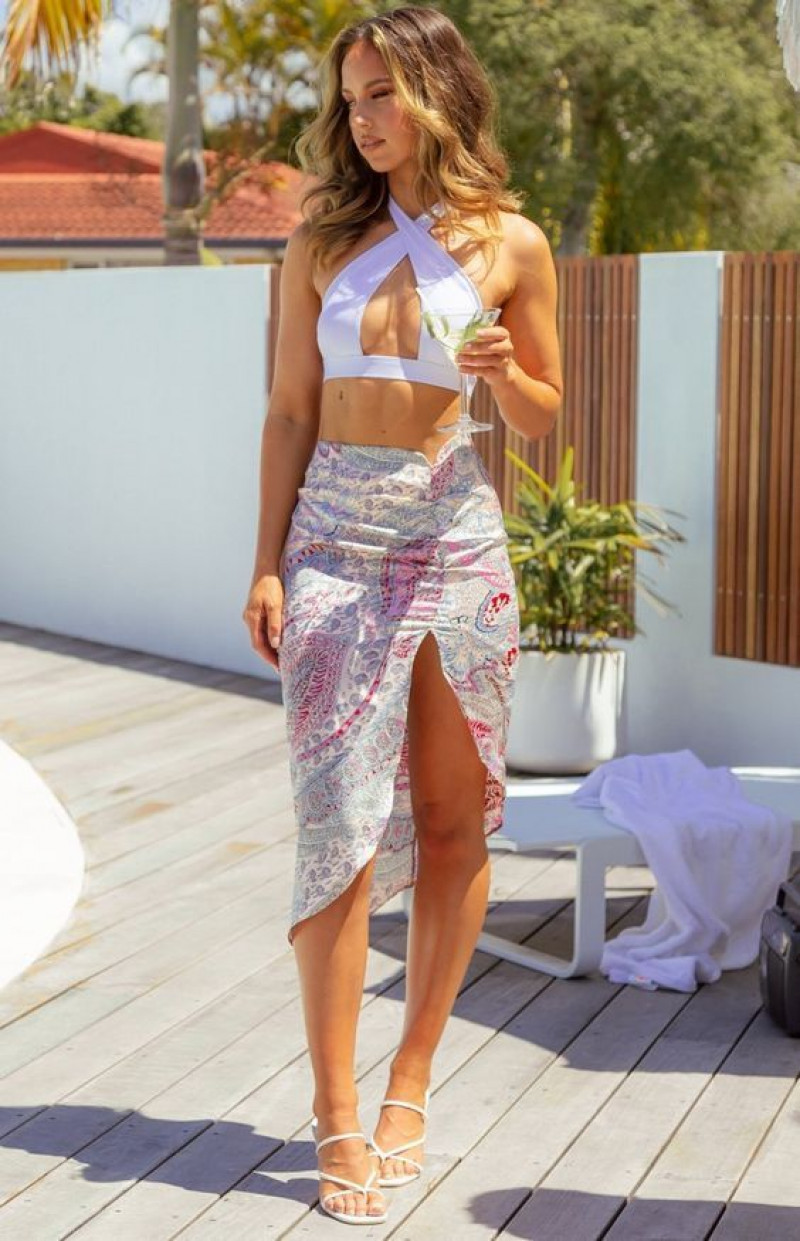 Go with a pair the multicolor lace maxi wrap skirt with a white collar crop top. Finish the outfit with beige wedge formal sandals.
Hope you liked it!!!