Hey there! Celebrating a summer birthday? Here are some outfit ideas just for you! From chic sundresses to trendy jumpsuits, embrace the season's vibes. Rock a cute crop top with high-waisted shorts or go elegant with a flowing maxi dress. Let's make your birthday outfit shine!
Stylish Hat with Pink Shirt and Denim Shorts- Styled with High Boots!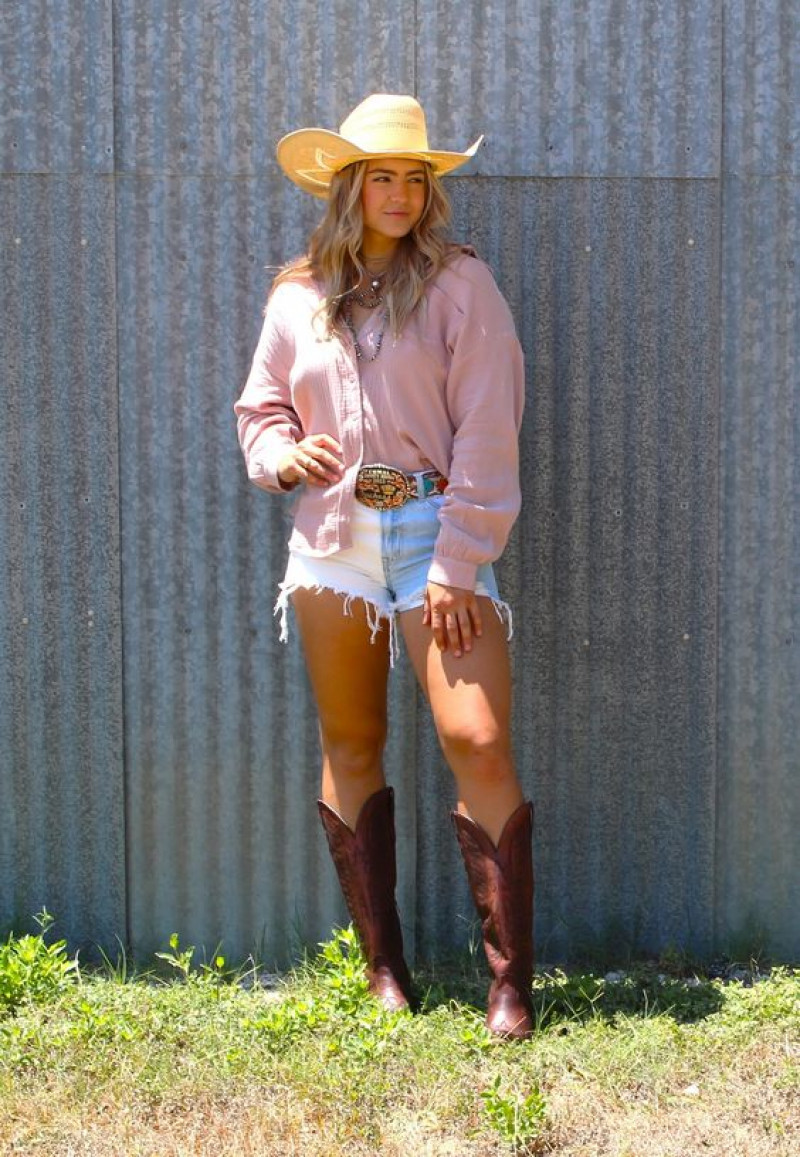 Try a pair of pink crop shirt with high-waisted jeans and accessorize with a straw hat. Match the outfit with brown high boots for a stylish and comfortable ensemble.
Stylish Purple Tweed Suit Jackets with Geometric Patterns and Mini skirt- Summer birthday Combo ideas to rock your special occasion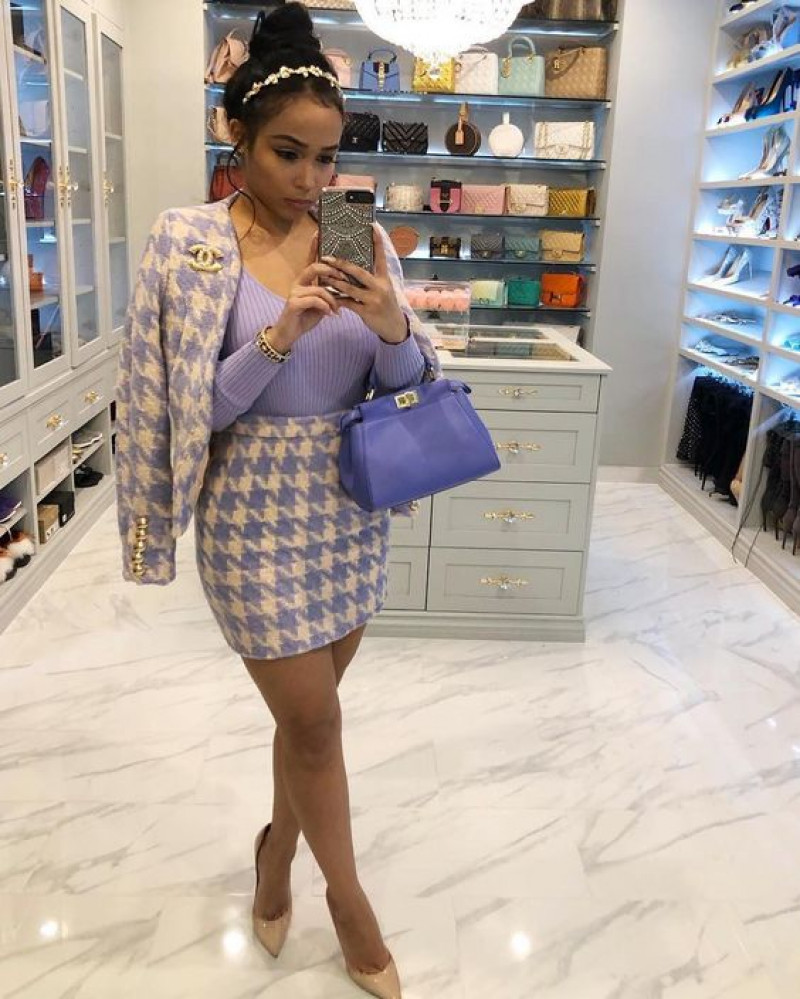 For a stylish look, pair the purple tweed suit jacket with a patterned formal skirt in multicolor cotton. Try the outfit with a dark blue leather top handle bag and metal bracelets. Finish off the ensemble with beige leather pumps for a chic and elegant touch.
Pretty in Pink: Checkered Patterned Jacket and Mini Skirt with White Pumps!
This outfit with a pink patterned overall with a full button closure and long sleeves. It is made of tweed material, suitable for women. The bucket bag is plain pink leather, while the shorts are also pink tweed with a checked pattern. The pumps are light blue leather with a low stiletto heel and closed toe. It includes the playful pink color, the patterned design and the comfortable yet stylish combination of overalls and shorts.
Black Shorted Cotton T-shirts with Crew Neckline and Text Design- Looks amazing with High Boots!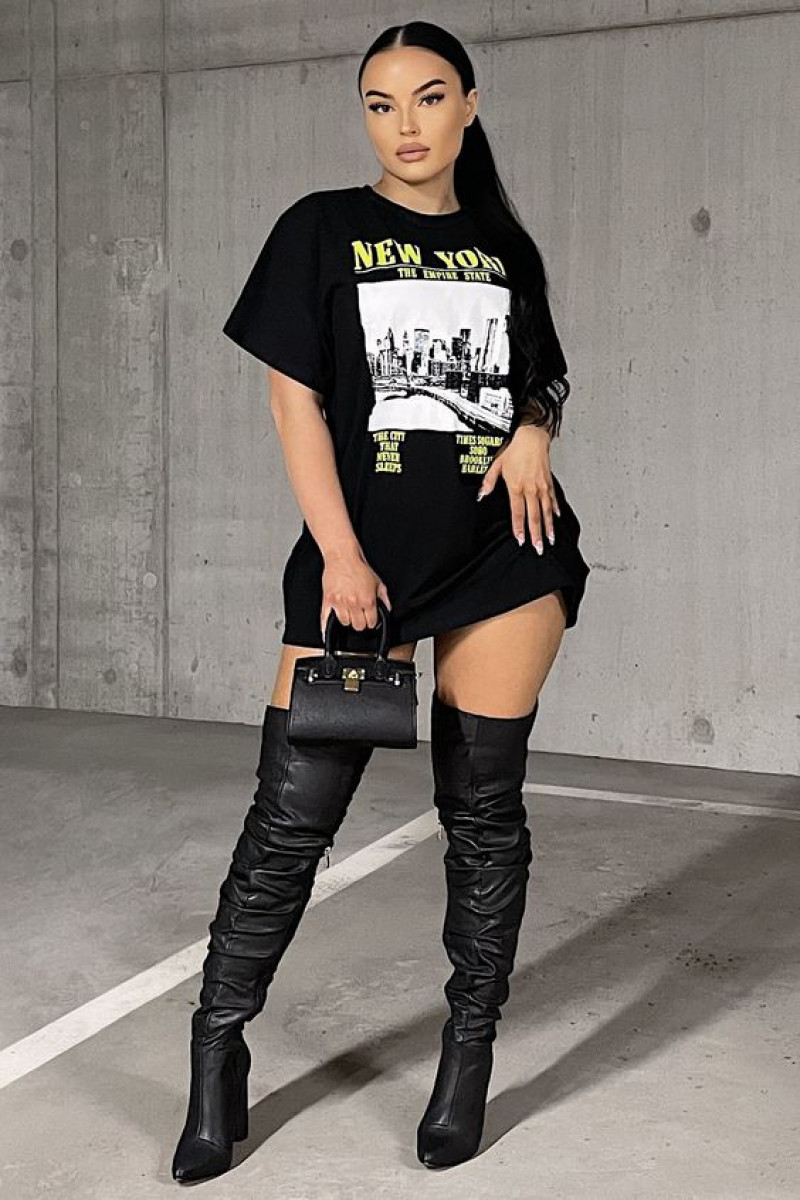 Get ready to rock a stylish and amazing look with these black t-shirts, paired with pencil skirts and ladies high boots. End up the Combo with a sleek black top handle bag for a chic finish.
Stylish Pink Silk Wrap Dresses with Long Sleeves - Perfect for Birthday Outfits!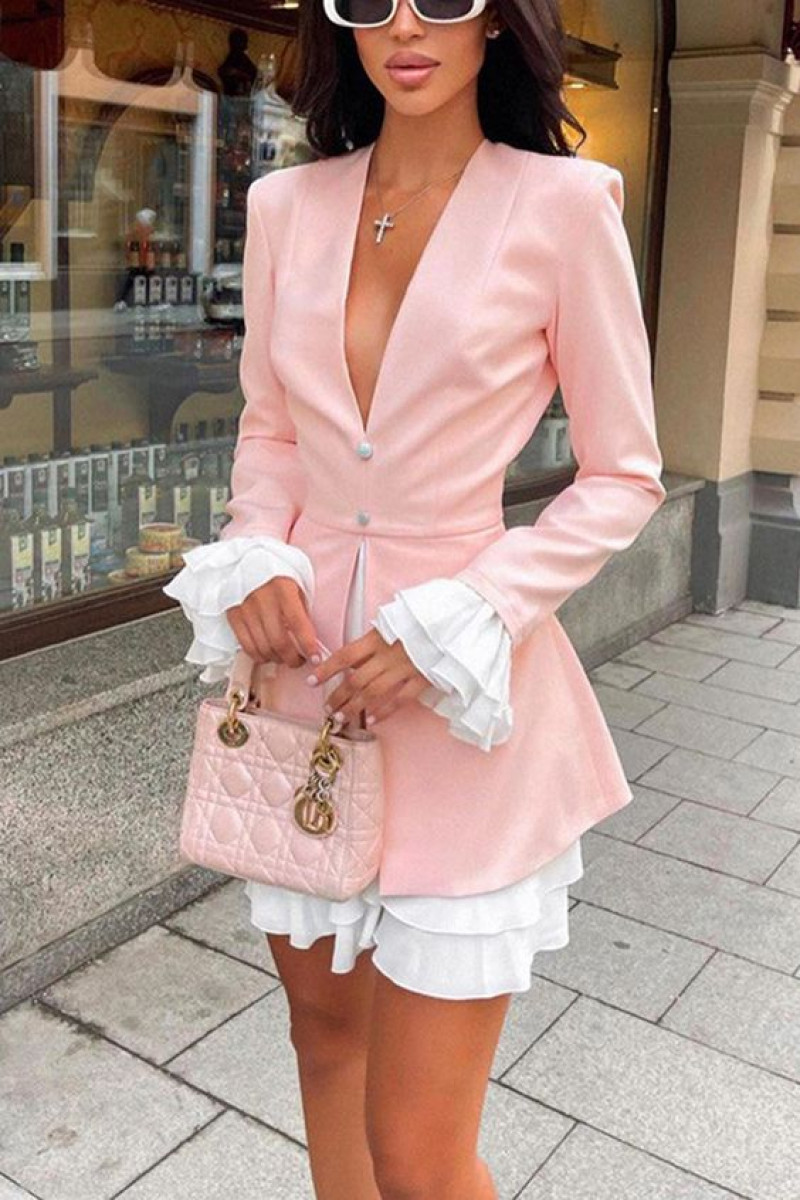 Fashion-forward ensemble suggestions for summer birthdays, try a pink silk wrap dress with long sleeves and a wrap neckline. Perfect combo with a patterned leather top handle bag and silver metal necklace. Perfect for events like brunch or a garden party.
Geometric print shirt with light blue denim shorts and beige sandals- Birthday Outfit Ideas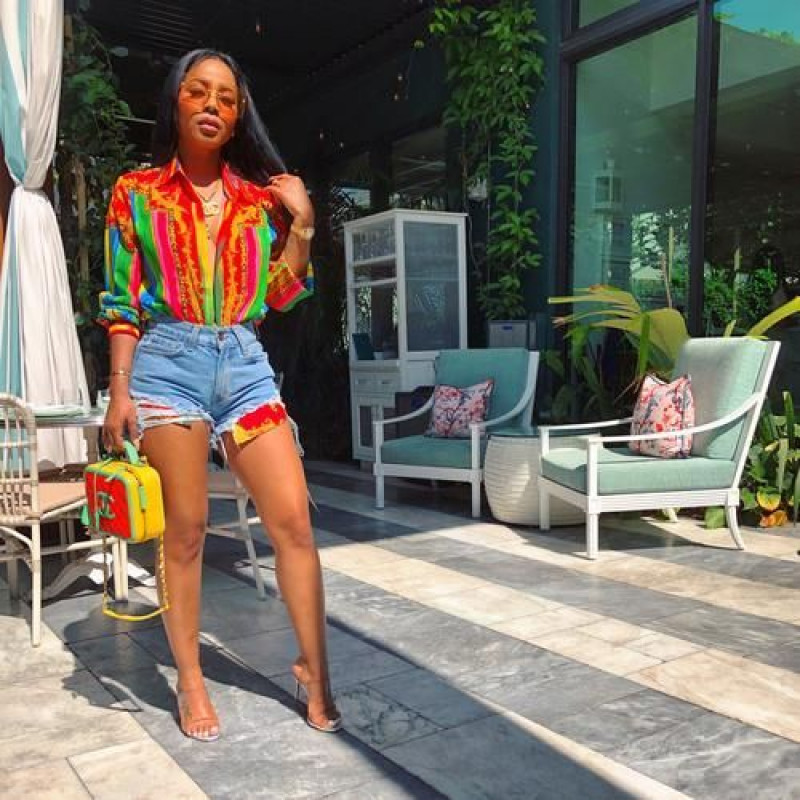 The colorful cotton shirt with collar has a geometric and abstract pattern. It has a full closure with buttons and is suitable for women wear. The light blue denim jeans are short in length and have a low rise, perfect for a best look. The beige leather sandals have a stiletto heel shape and an open feet design, providing comfort.
A Sparkling of Metal and Gemstones with Mini Pink Dress with Pink Shrug!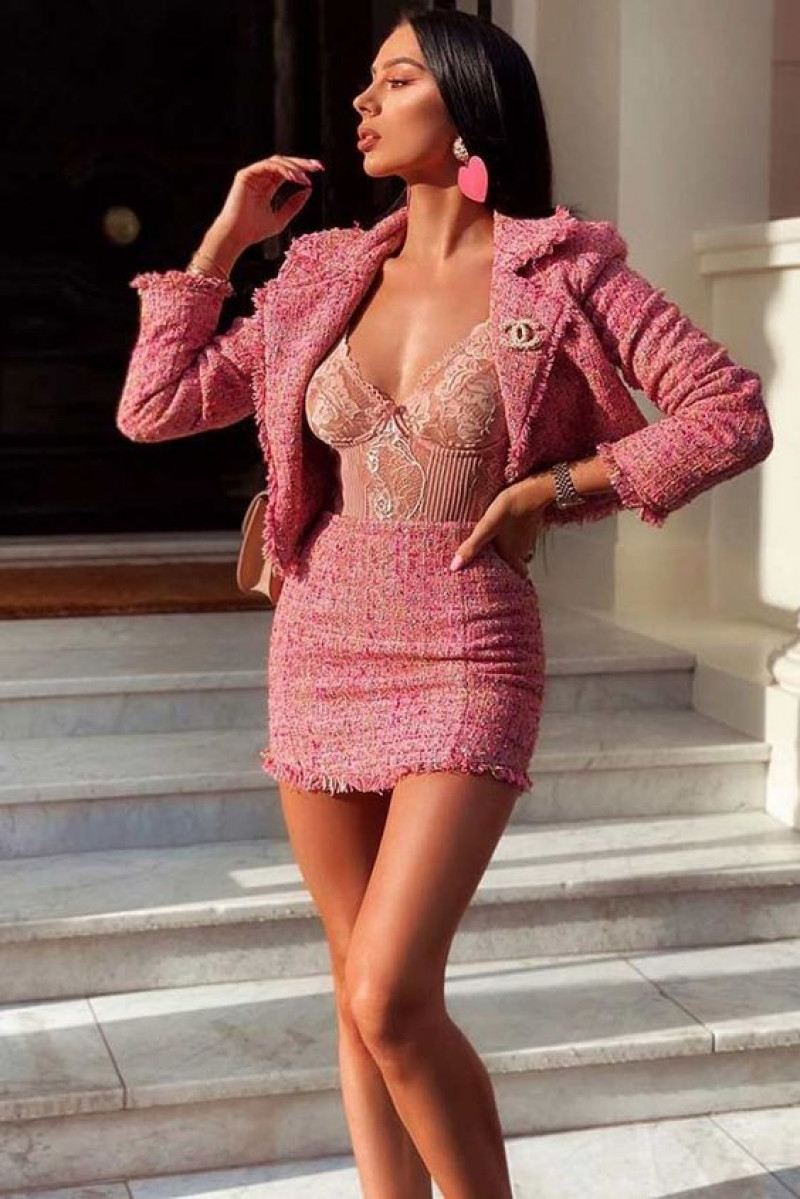 Get the perfect finishing touch with silver rings and bracelets. Add gemstones for a glamorous look or keep it simple with metal.
White Mini Dress with green Shrug- Trendy summer birthday outfit ideas to make a fashionable statement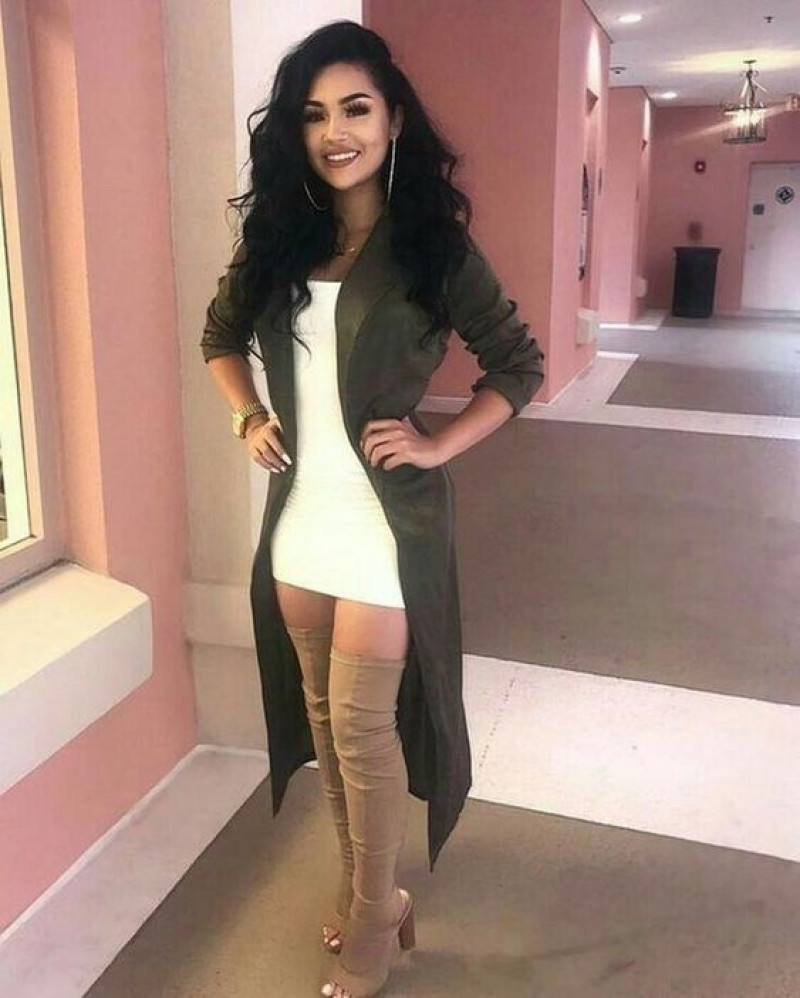 Lovely! Style a green wool coat with middle length and full closure with some elegant pink suede sandals. Make the outfit with silver metal earrings and a watch for a touch of sophistication.
Pretty in Pink: Lace Top with White Trousers with Pink Coat- With Chunky Peep Toe Pumps!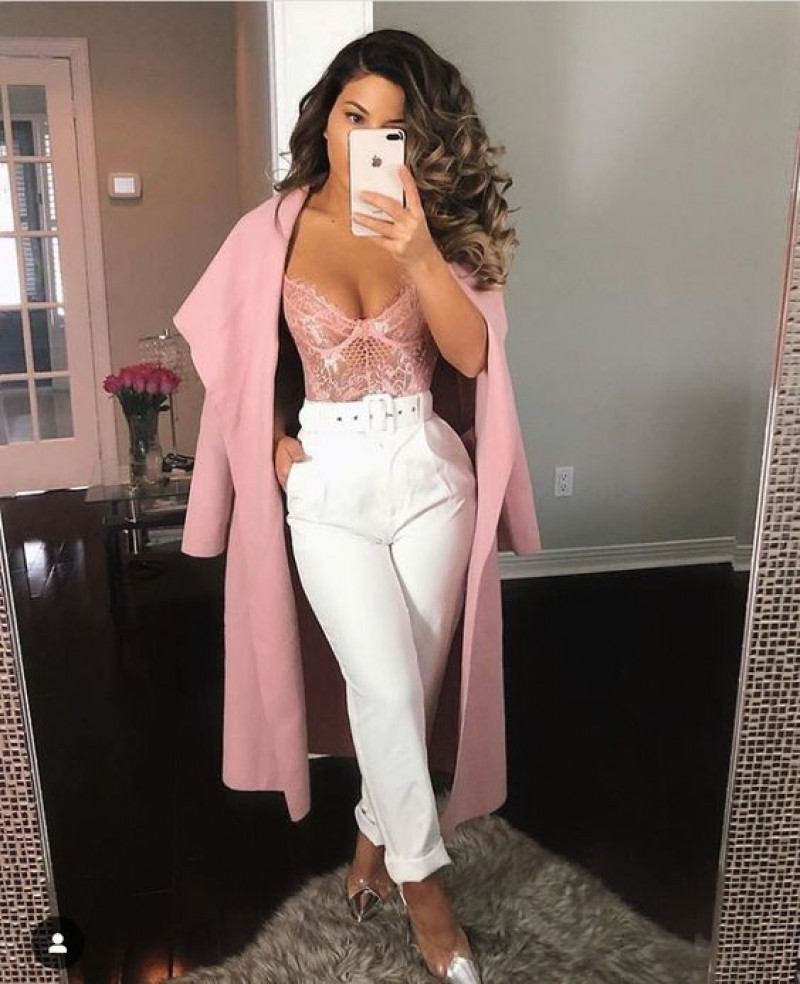 Stunning! pink silk shirt with shoulder straps and low cut neckline is perfect for ladies. It features a lace design, with a full closure using buttons. The single-breasted lining adds to its style. The white cotton trousers are have a straight fit, making them ideal for girls. They have a high rise and a plain design. The sexy pink lace bra is made of lace material, while the white pumps are made of leather material. Both the bra and pumps have a lace design.
Black jackets with long White Tee and High Boots- Summer birthday outfit inspiration for your special day!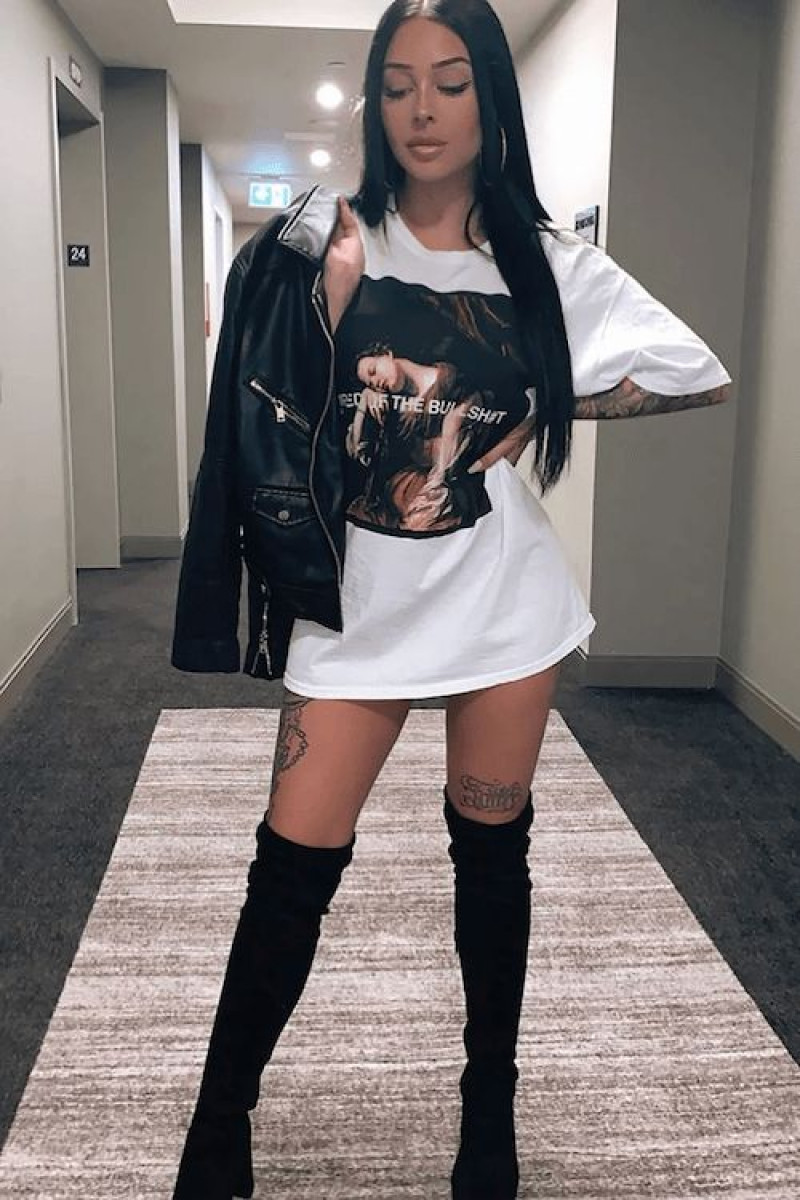 Stay sexy with this short black jacket featuring a full closure and button fastening. Pair it with black suede/nubuck high boots for a chic look. Accessories to consider:
1. A statement necklace or earrings to add some sparkle.
2. A trendy handbag in a complementary color.
3. A wide-brimmed hat for a touch of sophistication.
4. A cozy scarf to keep warm on colder days.
5. Stylish sunglasses to complete the combo.
Feeling red hot in this stunning bodycon dress! Perfect for a night out on the town. 🔥🌃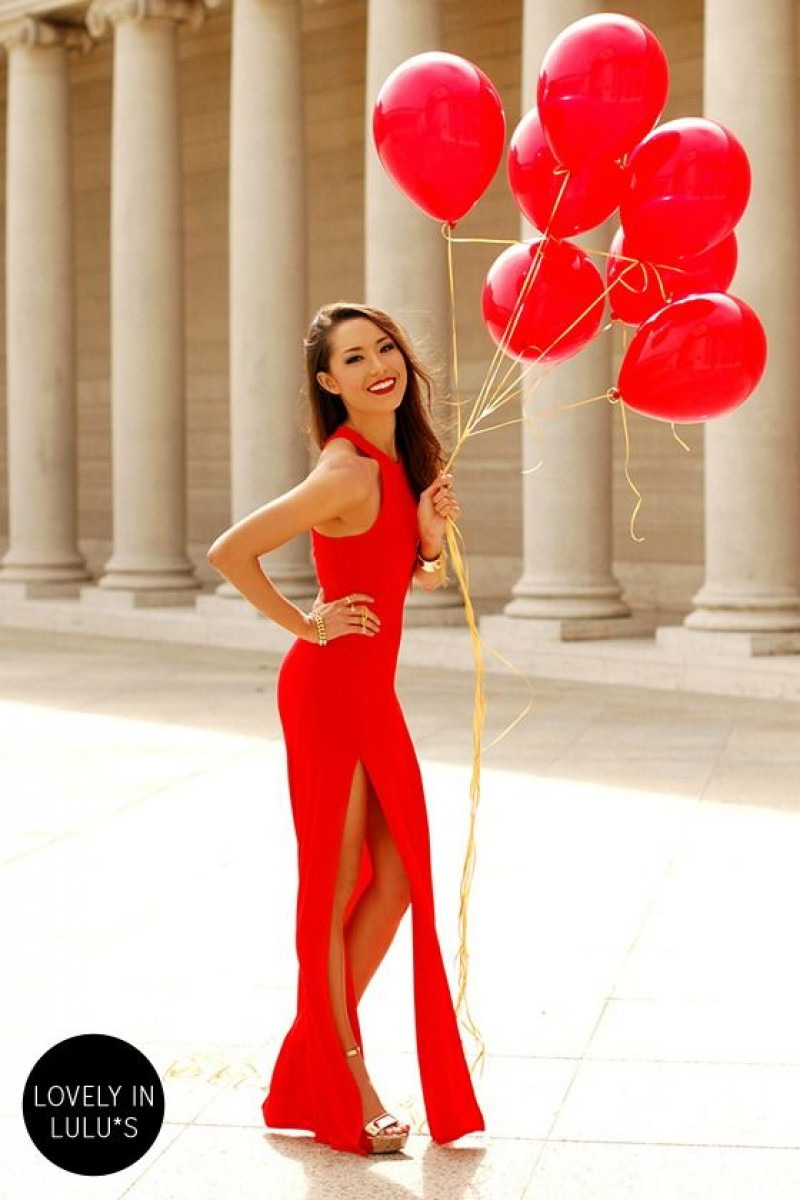 Hot Red maxi bodycon dress is perfect for evening events. Made of cotton, it features shoulder straps and a sleeveless design. The plain style and mermaid skirt make it a stunning choice.
Red Dress with Turtleneck and Strapless Cut- Get Ready with this Sexy Look!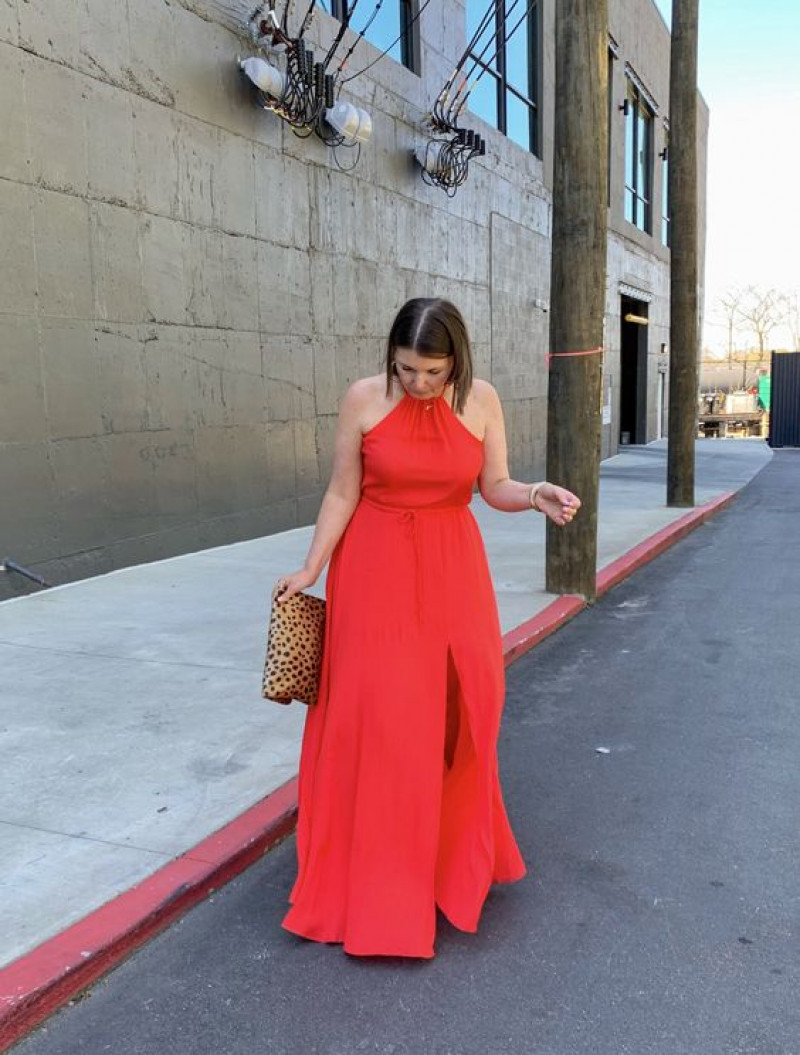 I'm totally obsessed with this red maxi evening dress! The turtleneck and strapless cut give it a chic and sexy vibe. The sleeveless cotton material is perfect for women who love plain designs. Plus, the belt adds a trendy touch. Match it with some a-line skirts and complete the look with a multicolor straw tote bag featuring a polka dot pattern – so on-trend!
Stay stylish with pink silk top with a collar neckline and long sleeves🌸✨- With Mini Skirt!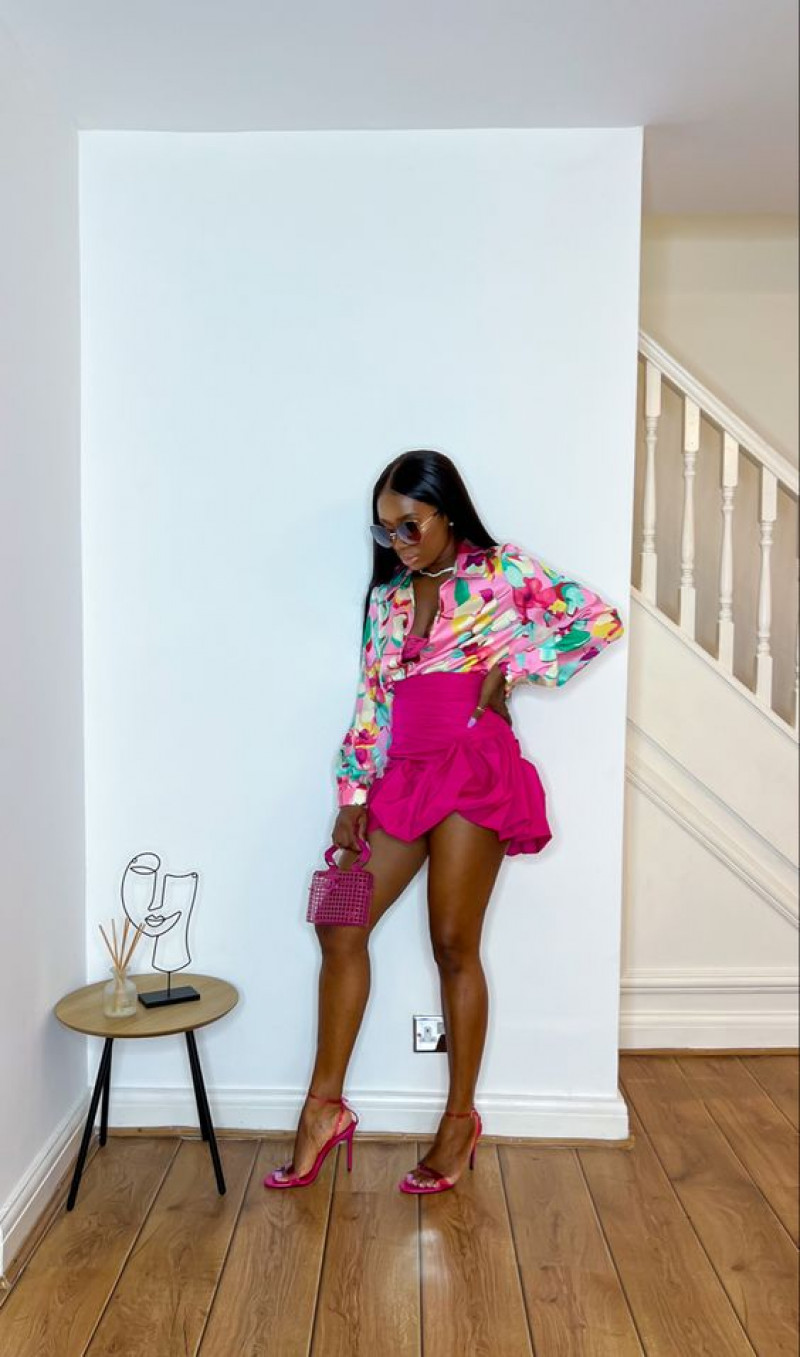 Loved it! a pink silk tunic with a patterned floral design and long sleeves. Match the outfit with a red patterned bucket bag and purple leather sandals with stiletto heels. Add some glasses for a trendy eyewear accessory.
Colorful Maxi Wrap Dress for Women- With Low Cut Neckline and Stylish Sunglasses!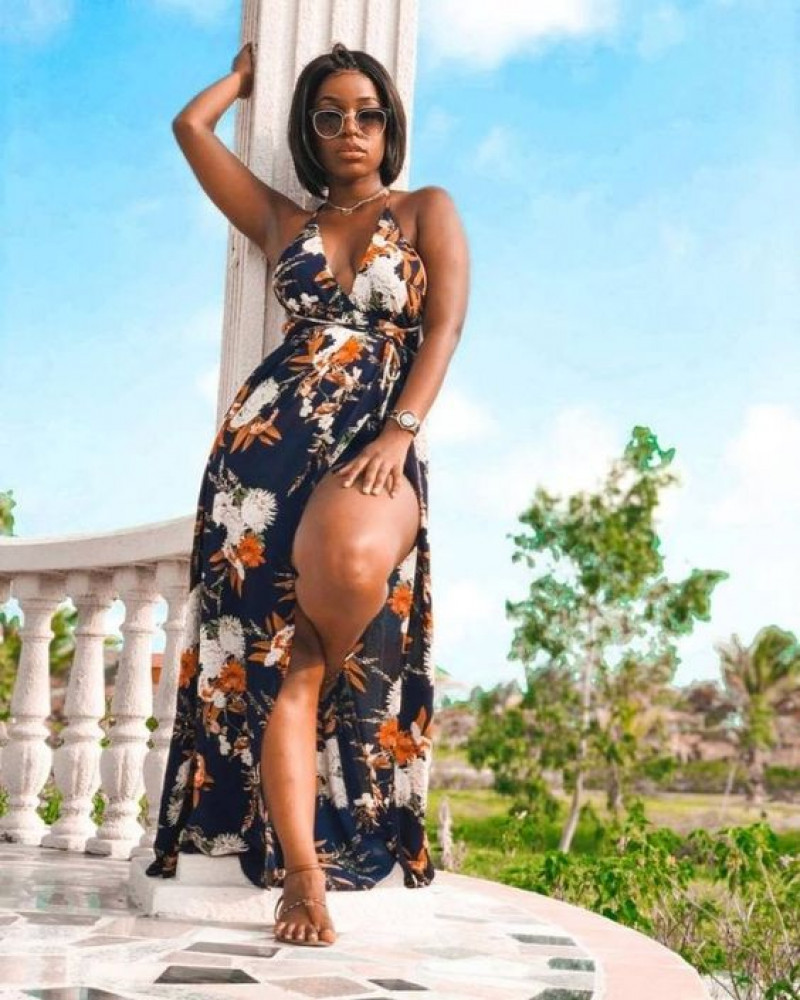 Amazing! Multicolor maxi wrap dress with a low cut neckline and spaghetti straps. Match it with brown leather sandals and sunglasses. Add a metal necklace without gemstones and a silver watch with a white dial and Roman numerals.
Long Wide Leg Red Trousers with Sleeveless Crop Top!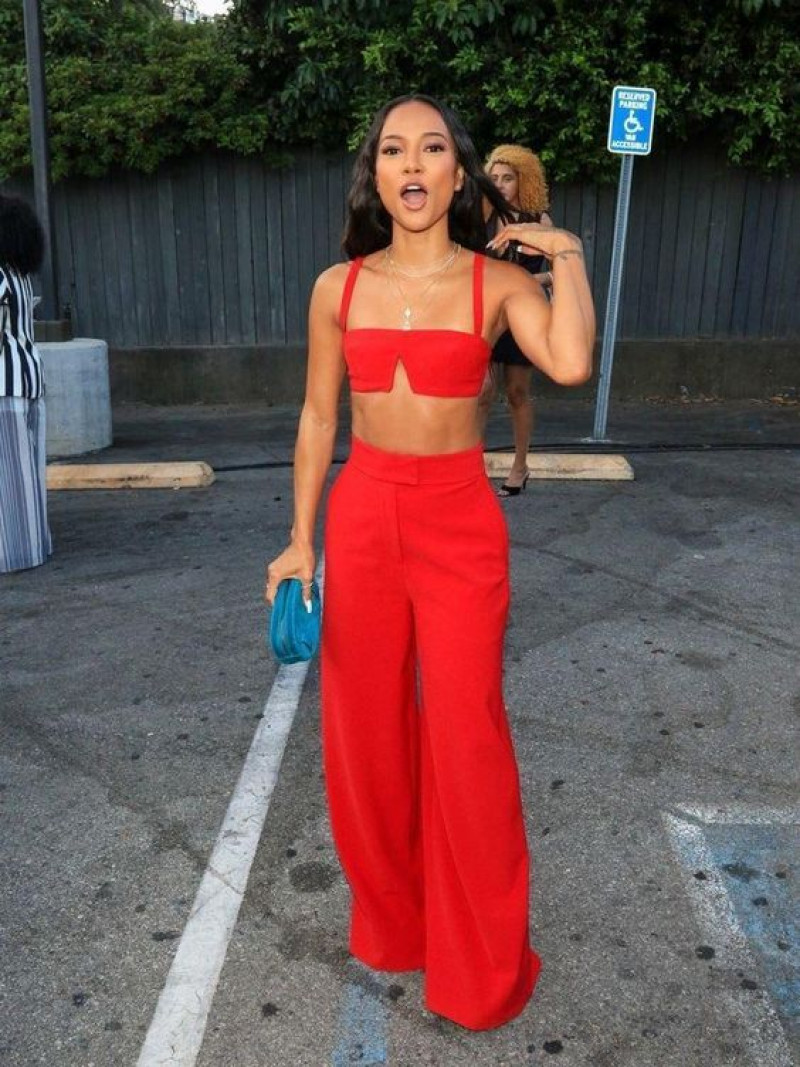 Must try a pair red long wide leg cotton trousers with a plain turquoise suede clutch. Match the look with a yellow metal necklace. Add a logo swim bottom for a touch of swimwear style.
Golden Tweed Trousers with Wide Leg Fit and High Rise with White Off Shoulder Bardot Top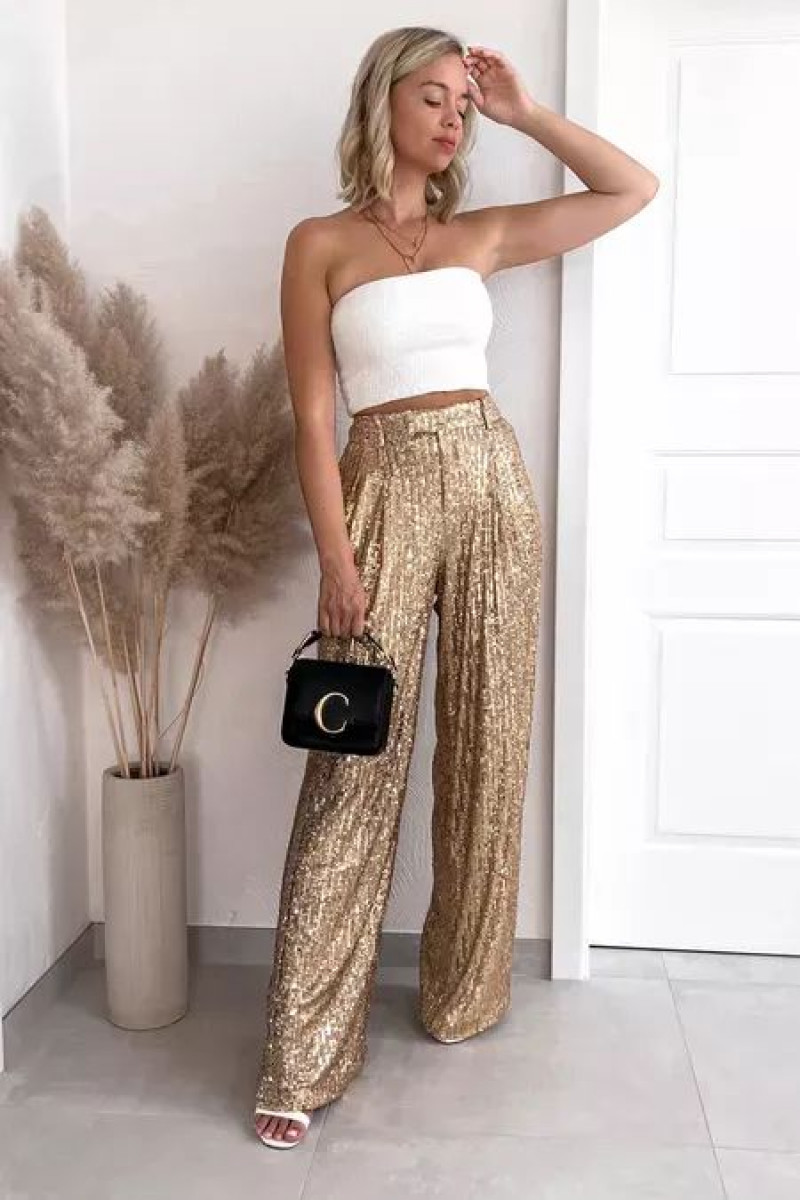 A golden tweed wide leg trousers with a white off-shoulder bardot top. Try with a black leather bucket bag and a gold metal necklace. Perfect for outings or evening events.
White Skirts, Crop Tops and Long Strap Bags with Formal Sandals & Watch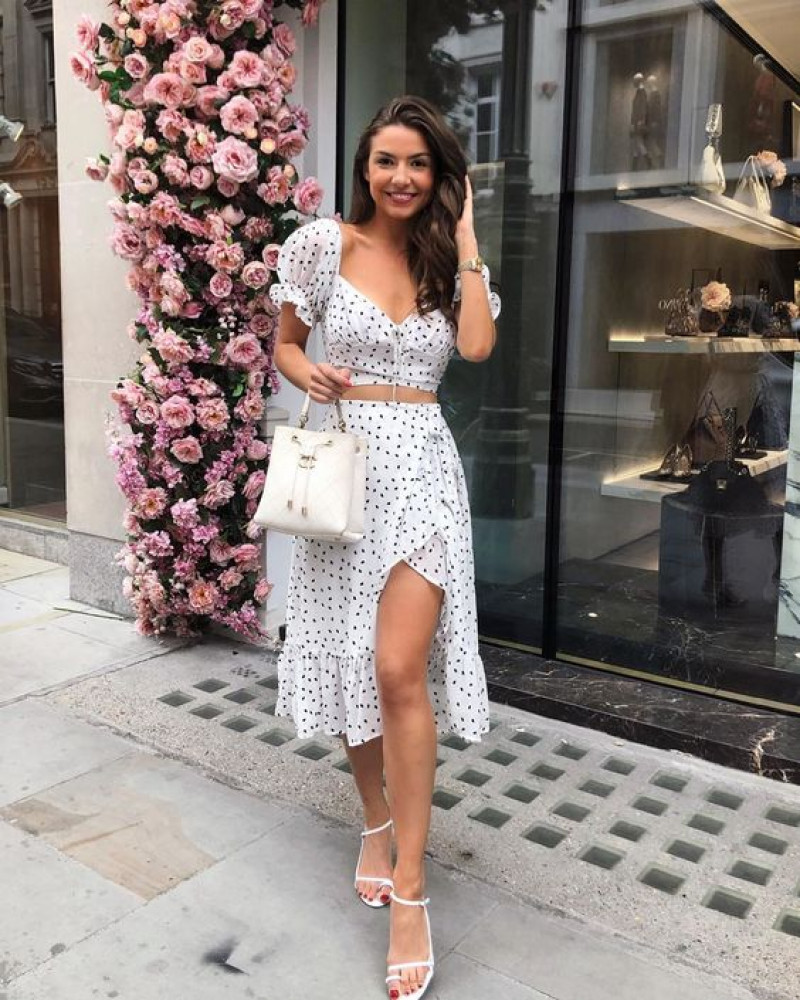 The formal skirts and crop made of lace material and have a patterned design, specifically polka dots. Look Amazing with White Pumps and a white Hand Bag.
Yellow and White Floral Mini Dress with stylish Sunglasses!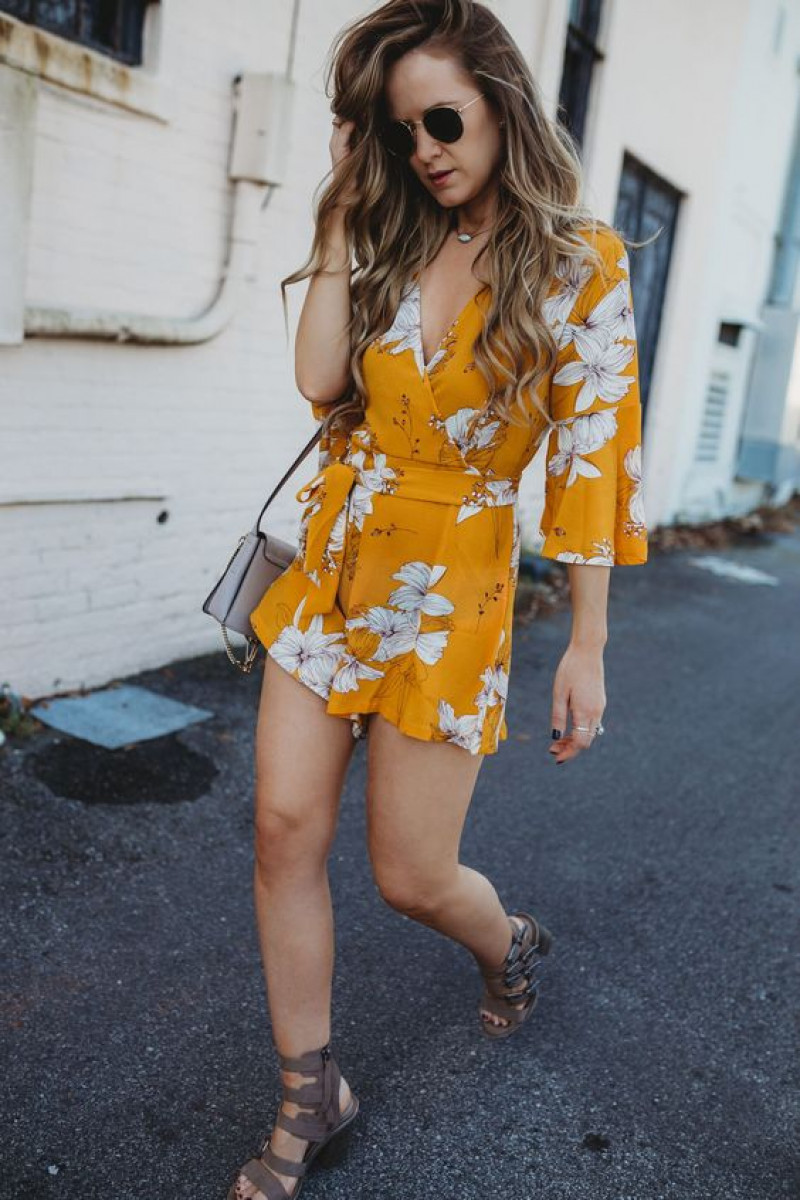 The blouse dress is made of yellow silk with a patterned floral design. The long strap bag in Women's Bags is made of shiny orange leather. The sandals are made of brown leather material. The sunglasses in the Eyewear have a material and pattern not mentioned.
Pink Silk Spaghetti Strap Overalls with Wide Leg Cut - For Birthday Look!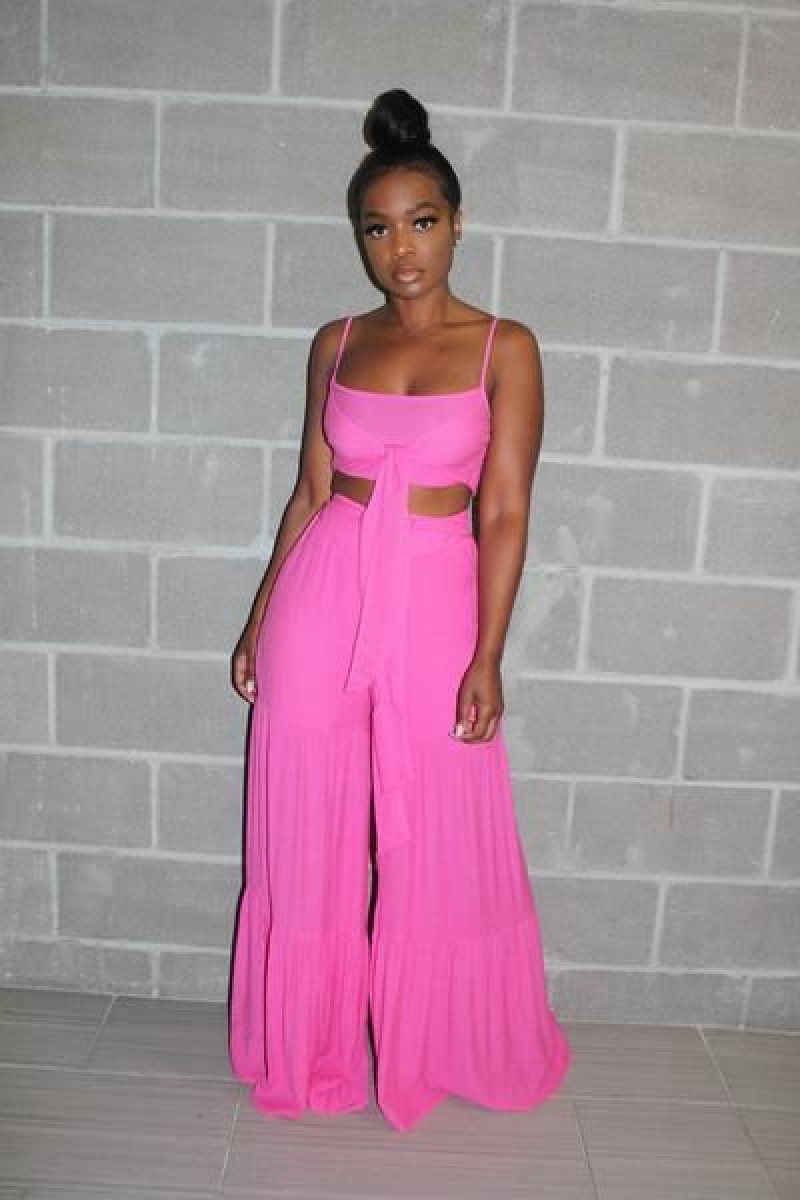 Pink silk overalls with spaghetti straps and a square neckline are perfect for Women looking for a stylish and comfortable outfit. They have a wide leg, long length and a plain design, making them the ultimate choice in the elegant overalls.
Mini Leopard Patterned Dress with Black Pumps and Silver Earrings!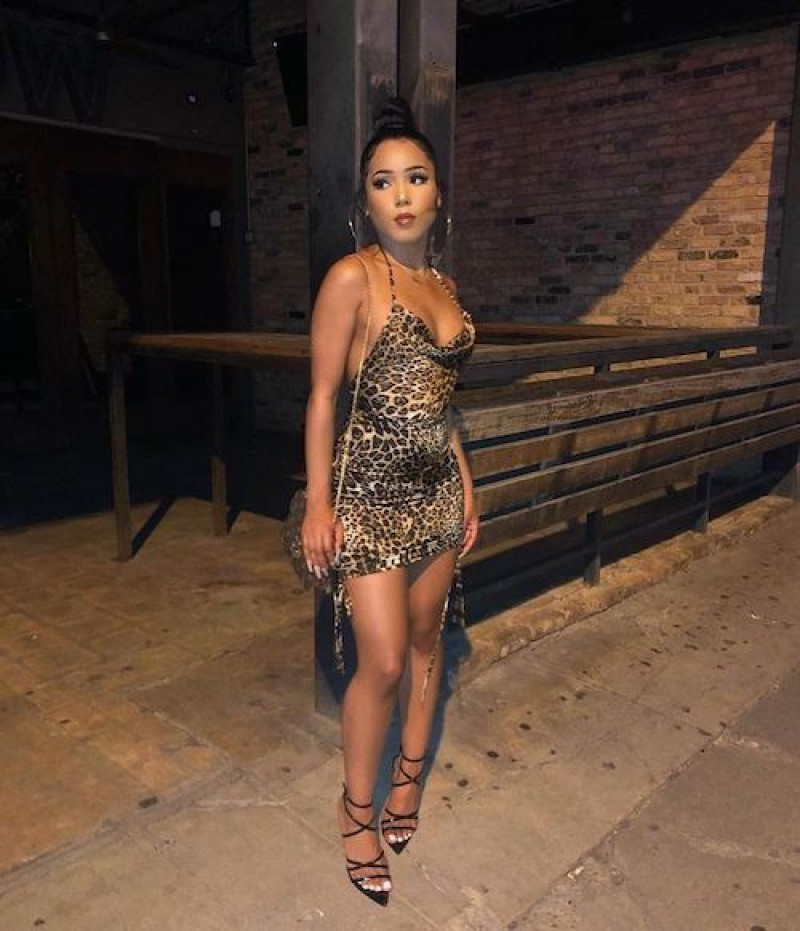 Lovely pair a colorful mini dress with low cut neckline and spaghetti straps made of cotton. Try the outfit with beige stiletto sandals and a black leather top handle bag for a chic and trendy look.
Stylish Knitted Midi Dresses with Geometric & Abstract Patterns and Shoulder Straps!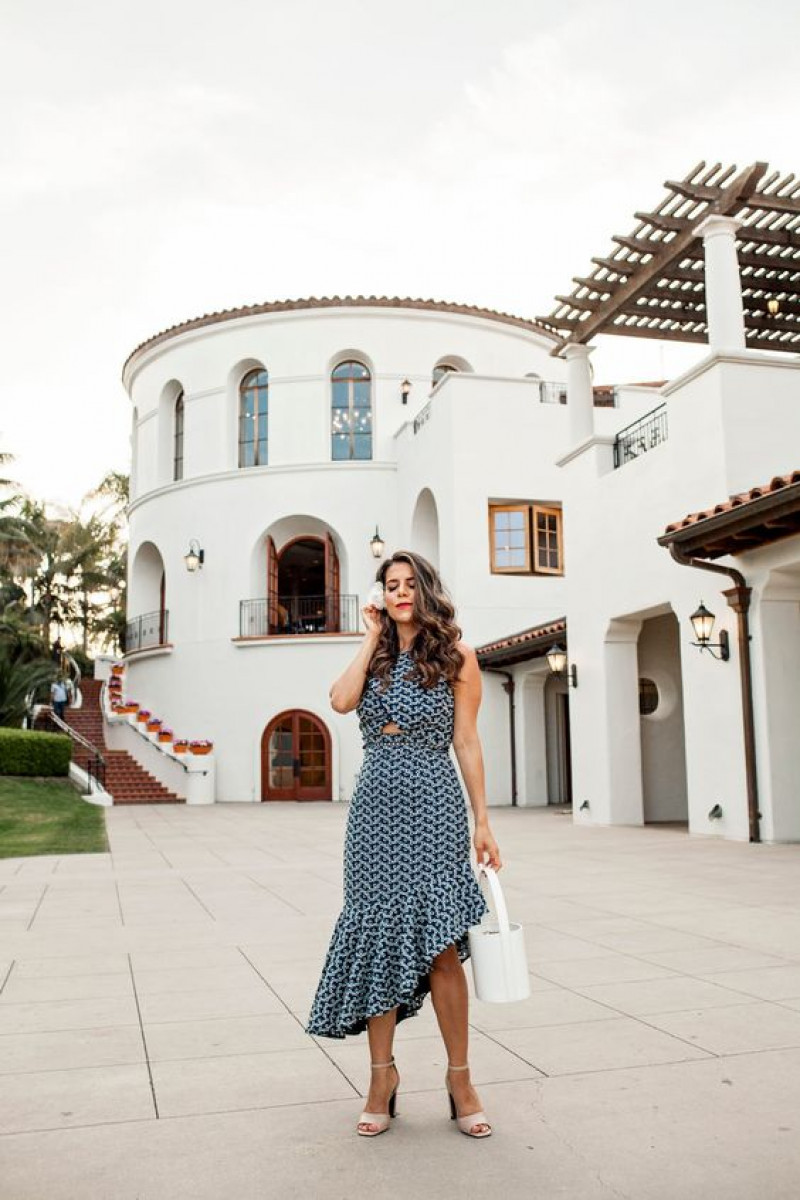 Knitted dress is a multicolor midi dress made of cotton. The bucket bag is white and made of leather. The formal sandals are beige and made of leather, with a chunky heel shape.
Rock the summer vibes with these cute yellow floral patterned overalls, with spaghetti straps and v-neckline☀️🌼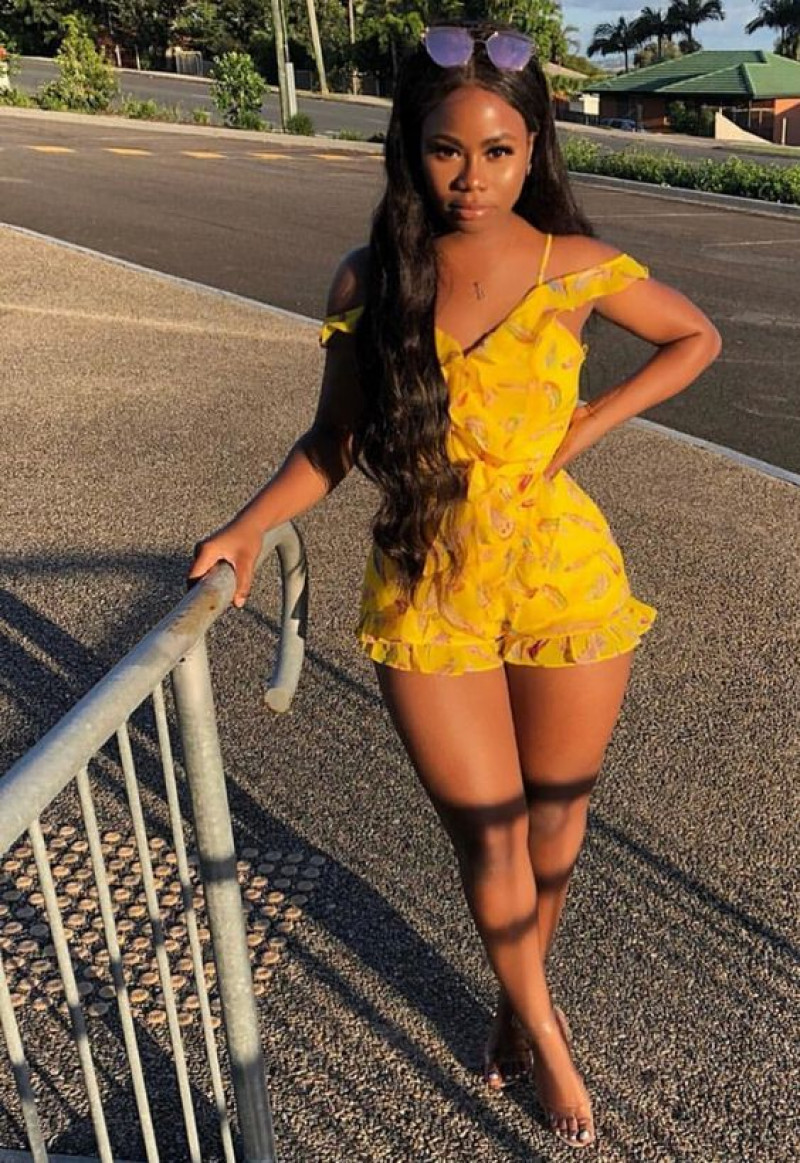 Lovely! yellow overalls with spaghetti straps and a floral pattern can be Matched with a v-neck t-shirt and sneakers for a trendy look. Pair them with sunglasses for an added touch.
White jackets and Shorts- With Pink Bardot Top for summer Party!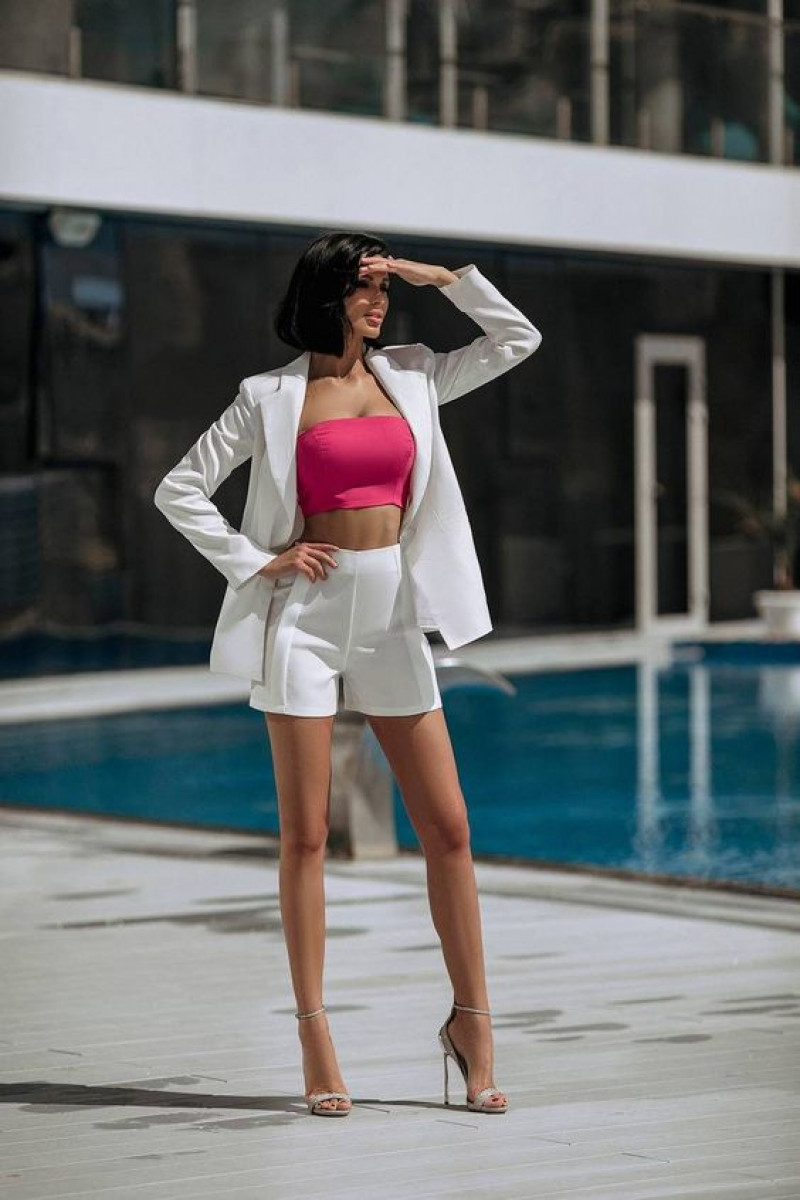 Amazing! pair a white short synthetic suit jacket with matching tuxedo pants. Match the outfit with beige leather stiletto formal sandals.